Sustainable trade
Trade should deliver mutually acceptable benefits between trading partners and achieve balanced economic, environmental and social outcomes.
Explore our topical research, including the Sustainable Trade Index, which measures the capacity of economies to participate in international trade in a manner that supports the long-term domestic and global goals of economic growth, environmental protection, and better social equity.
The STI 2022 is the fourth edition of the index.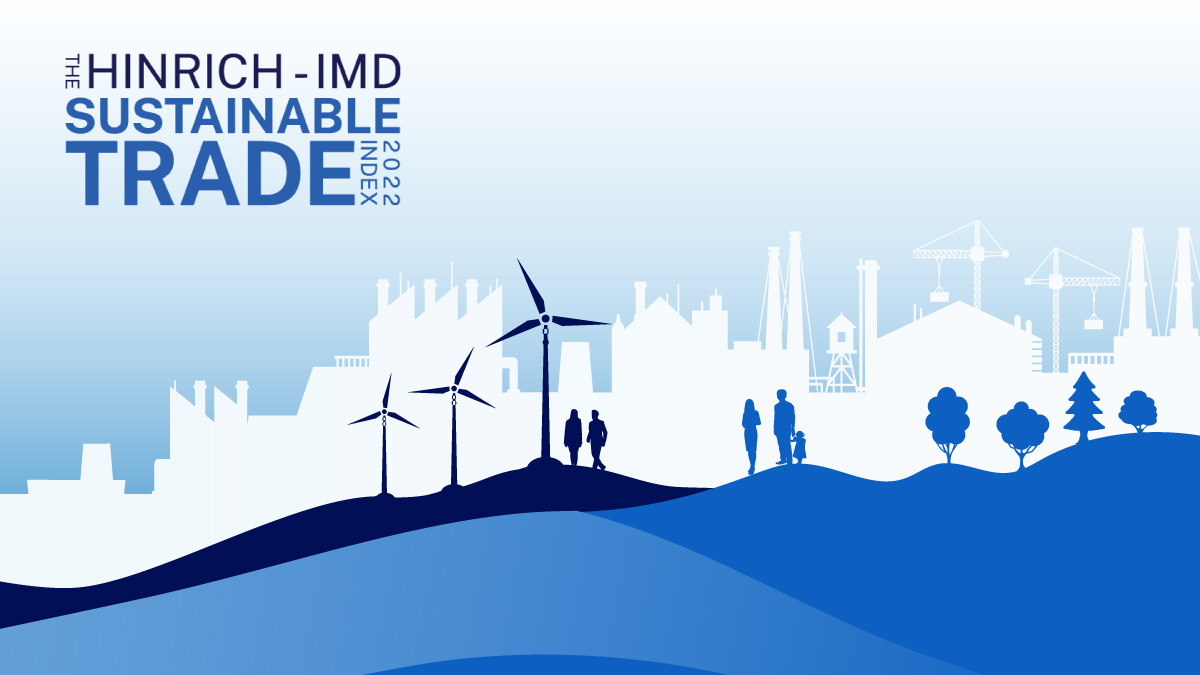 08 November 2022
The Hinrich-IMD Sustainable Trade Index measures how effectively 30 major trading economies are geared for long-term economic growth, environmental protection, and societal development across 70 indicators.
Reports & infographics curated by the Hinrich Foundation
Our sustainable trade experts & contributors
Get access to proven experience and fresh thinking in cross-border trade, policy and business. Drawn from a wide range of disciplines and sectors, our experts offer valuable views and opinions on achieving sustainable global trade.