Current Accounts: The Hinrich Foundation Trade Podcast
The current account, in economics terminology, principally represents a nation's imports and exports. The Hinrich Foundation's Current Accounts podcast series brings our conversation on global trade policy forward. Our regular series is hosted by Research Fellow Stewart Paterson, with occasional special editions featuring our other partners. Delve into all aspects of trade, from the waning of globalization to the rise of protectionism, from US-China relations to the nexus between non-tariff barriers and horse breeding. Tune in to hear us chat on the latest thinking for policy makers, businesses, educators, and more.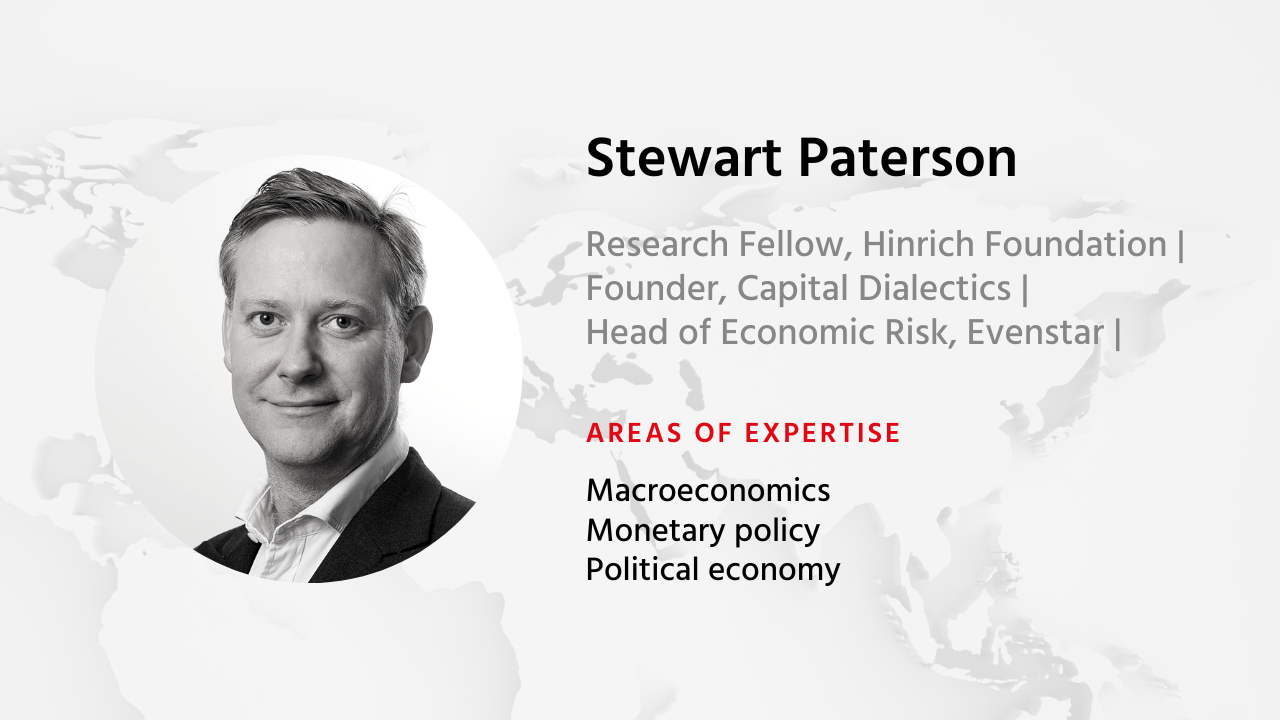 Stewart Paterson spent 25 years in capital markets as an equity researcher, strategist and fund manager. He has a deep interest in assisting readers to understand the impact of macroeconomics on trade, geopolitics and prosperity. Using his 30 years of professional experience in global capital markets from a front row seat during the Asia economic miracle, the emergence of China, the Asian Financial Crisis, the Tech Bubble, and the Global Financial Crisis, he aims to provide practical insights into the historical and potential impacts of past and current macroeconomic events and policies.