Advancing sustainable global trade
The Hinrich Foundation is a unique Asia-based philanthropic organization that works to advance mutually beneficial and sustainable global trade through research and educational programs.
---
Understanding global trade
Original research, strategic insights and quick analysis that offer a better understanding of key global trade trends and issues.
Trade education tools
Our trade education tools include the International Trade Rankings to help students and employers identify the best trade-related masters programs around the world; and scholarships and short courses for trade business professionals, media and policymakers.
Scholarships & Short-Courses
Global Rankings of International Trade Master's Programs
The QS International Trade Rankings help students to identify programs that will secure them employment and accelerate their trade careers, enable companies to hire work-ready talent, and provide universities with comparability, recognition and the means to enhance their global trade programs.
---
Resources, support, and recognition for journalists
Objective analysis of trade trends and issues, short-courses, Masters in International Journalism Studies (MAIJS) scholarships and an award for distinguished reporting on trade.
---
Our experts are trusted by news organizations across the globe

In the news
Media come to us for fresh thinking and deep analysis into the issues impacting global trade outcomes. Read our recent experts' commentaries. Drawn from a wide range of disciplines and sectors, our experts offer valuable views and opinions on achieving sustainable global trade.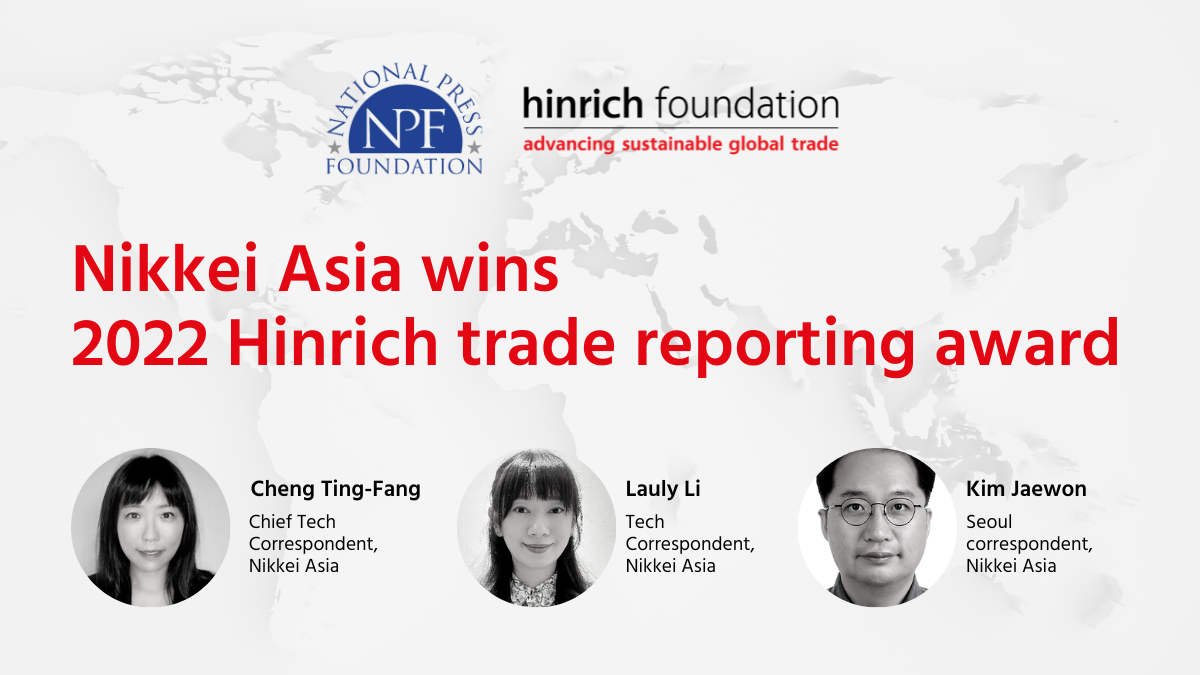 Nikkei Asia wins Hinrich Foundation trade reporting award
Nikkei Asia has won the Hinrich Foundation Award for Distinguished Reporting on Trade from the National Press Foundation for its fascinating coverage of how the pandemic, war, and the escalating US-China strife over semiconductors combined to upend global supply chains in 2022. The Guardian newspaper of Nigeria won an honorable mention for a three-month-long investigation that exposed how herbal products marketed in Nigeria as hailing from Ghana were actually manufactured in Nigeria and falsely labeled.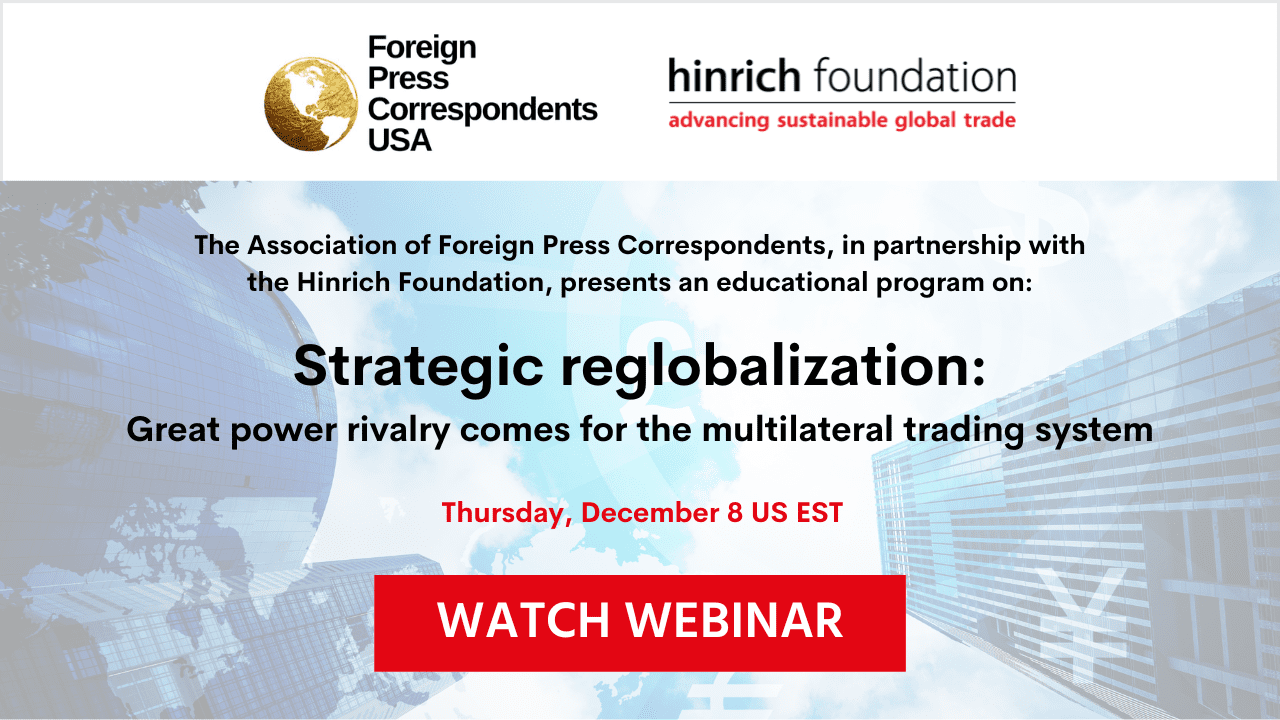 Strategic Reglobalization: Great power rivalry comes for the multilateral trading system
The multilateral trading system premised on a win-win exchange is in peril because the United States and China continue to subordinate World Trade Organization rules to their hegemonic priorities. Watch Daniel Ikenson, Director of Policy Research, ndp | analytics in this webinar co-developed by the Hinrich Foundation and the Association of Foreign Press Correspondents USA discuss the new era of strategic reglobalization.
Agriculture subsidies and harmful environmental impacts
Trade-distorting subsidies have formed the bulk of domestic government support to the agriculture sector. This kind of support is not just detrimental to trade outcomes but also has a negative environmental impact. Watch this webinar to understand the unintended consequences of agricultural subsidies and what can be done to address them. Featured speakers include Ken Ash, Visiting Fellow, Institute for International Trade, University of Adelaide; Deborah Elms, Founder and Executive Director, Asian Trade Centre; and Peter Draper, Professor and Executive Director, Institute for International Trade, University of Adelaide.