Advancing sustainable global trade
The Hinrich Foundation is a unique Asia-based philanthropic organization that works to advance mutually beneficial and sustainable global trade through research and educational programs.
---
Understanding global trade
Original research, strategic insights and quick analysis that offer a better understanding of key global trade trends and issues.
Education programs
Master's degree scholarships and short courses for trade business professionals, media and policymakers that provide the practical knowledge and tools to advance sustainable global trade.
Scholarships & Short-Courses
LKYSPP Master in International Affairs
In partnership with Lee Kuan Yew School of Public Policy, we provide two full-tuition scholarships for postgraduate study in international affairs. The aim is to educate current and future generations of leaders to improve the level of governance and prosperity in Asia.
---
Resources, support, and recognition for journalists
Objective analysis of trade trends and issues, short-courses, Masters in International Journalism Studies (MAIJS) scholarships and an award for distinguished reporting on trade.
---
Our experts are trusted by news organizations across the globe

In the news
Media come to us for fresh thinking and deep analysis into the issues impacting global trade outcomes. Read our recent experts' commentaries. Drawn from a wide range of disciplines and sectors, our experts offer valuable views and opinions on achieving sustainable global trade.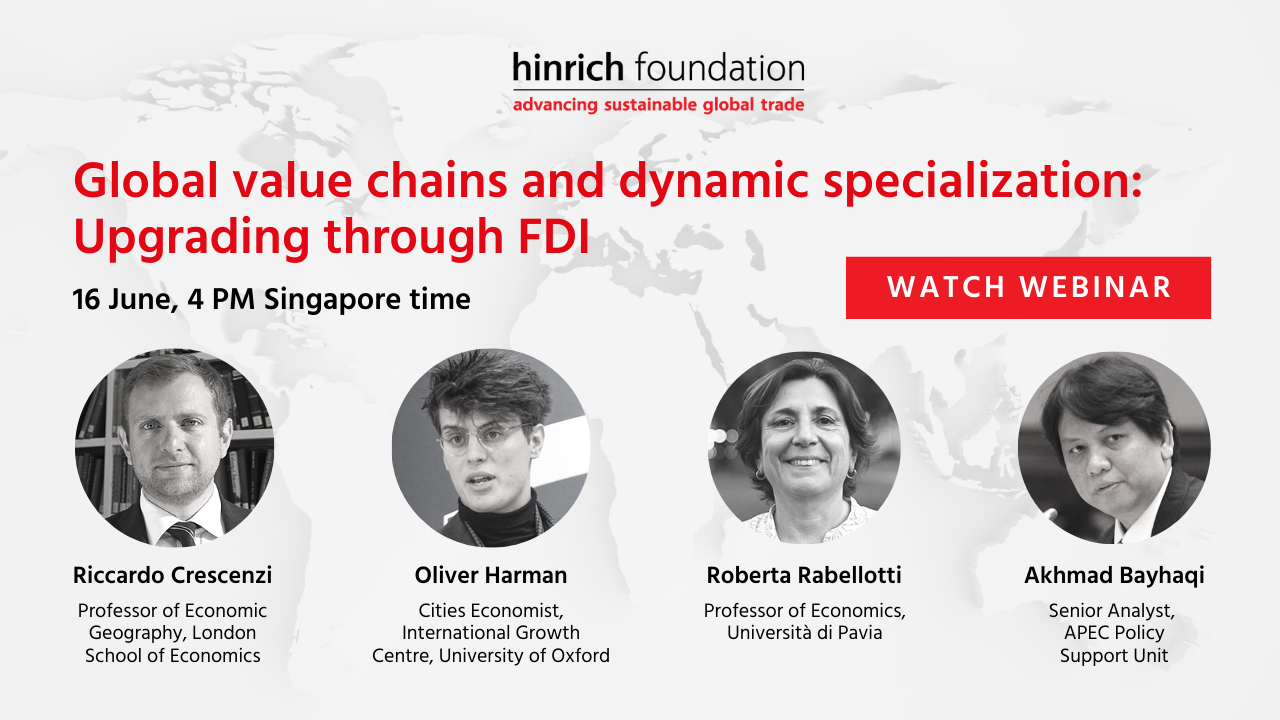 Global value chains and dynamic specialization: Upgrading through FDI
The reconfiguration of foreign direct investment (FDI) networks and global value chains (GVCs) offers much promise for economies across Asia. In the Hinrich Foundation webinar on the transformative power of FDI, our panel of experts highlight the role of GVC-sensitive policies, particularly at the sub-national level, in catalyzing local economic development.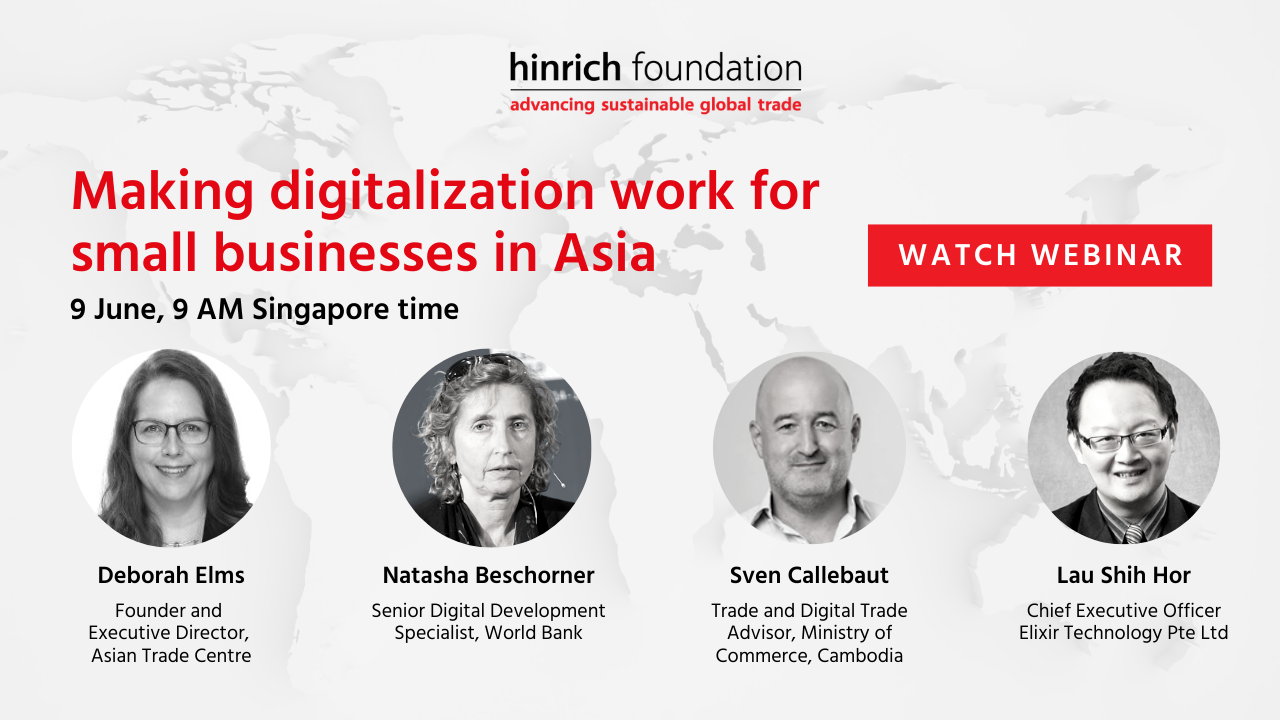 Making digitalization work for small businesses in Asia
By ensuring small businesses have access to digital tools through supportive infrastructure and regulations, governments play a key role in advancing the sustainable growth of societies as a whole. In this webinar, our panel of experts from the trade and MSME community discussed how the digital transformation stands to benefit local economies in Asia, and the dangers of mismatched policies in impeding development.