Understanding global trade
Original research, strategic insights and quick analysis that offer a better understanding of key global trade trends and issues.
The Hinrich-IMD Sustainable Trade Index (STI) measures the capacity of 30 major trading economies for long-term economic growth, societal well-being, and environmental stewardship across 71 indicators.
---
Trade education tools
Our trade education tools include the International Trade Rankings to help students and employers identify the best trade-related masters programs around the world; and scholarships and short courses for trade business professionals, media and policymakers.
Scholarships & Short-Courses
Global Rankings of International Trade Master's Programs
The QS International Trade Rankings help students to identify programs that will secure them employment and accelerate their trade careers, enable companies to hire work-ready talent, and provide universities with comparability, recognition and the means to enhance their global trade programs.
---
Resources, support, and recognition for journalists
Objective analysis of trade trends and issues, short-courses, Masters in International Journalism Studies (MAIJS) scholarships and an award for distinguished reporting on trade.
---
Our experts are trusted by news organizations across the globe

In the news
Media come to us for fresh thinking and deep analysis into the issues impacting global trade outcomes. Read our recent experts' commentaries. Drawn from a wide range of disciplines and sectors, our experts offer valuable views and opinions on achieving sustainable global trade.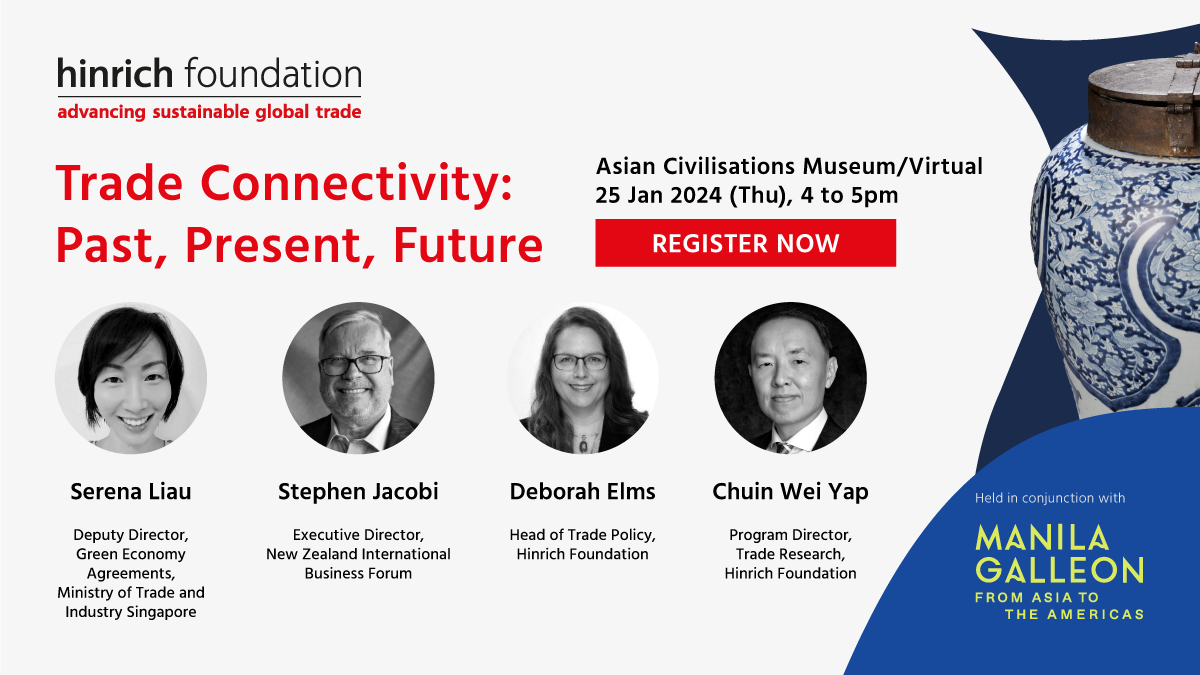 Trade Connectivity: Past, Present, Future
25 January 2024
As multilateral institutions built in the postwar era, from the United Nations to the World Trade Organization, increasingly grapple with institutional paralysis and geopolitically-driven dysfunction, a new term has come into policy vogue: minilateralism.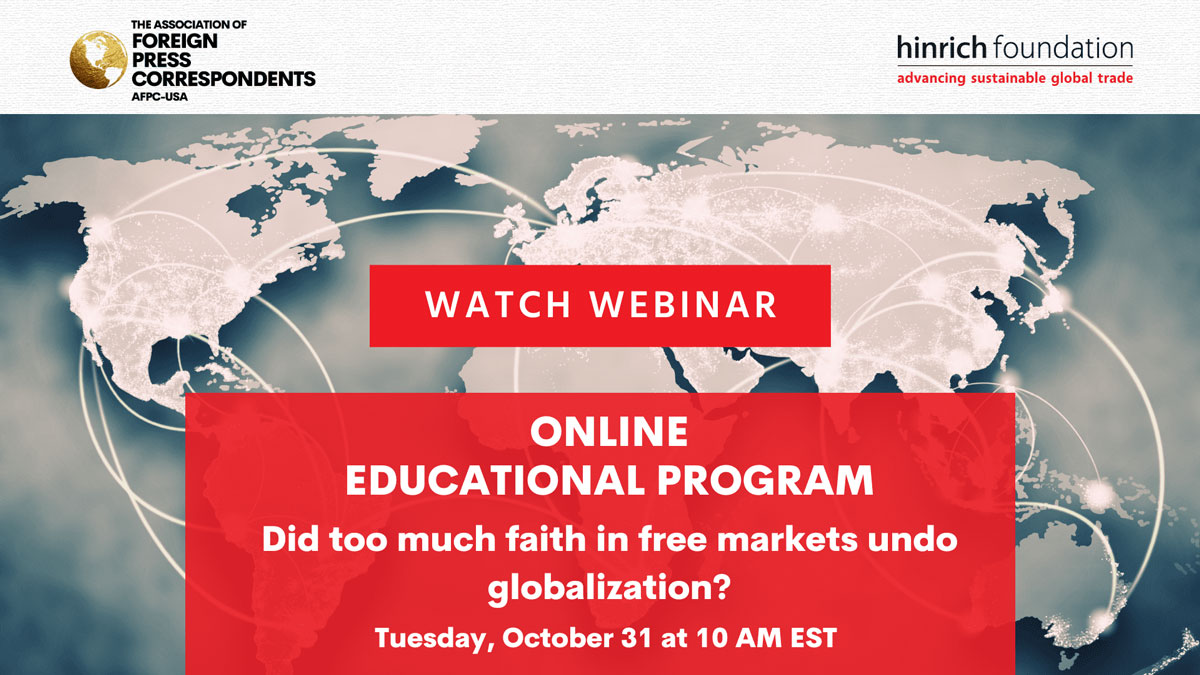 Did too much faith in free markets undo globalization?
China's revived mercantilism and state-led capitalism defy traditional laissez-faire trade theory, revealing a shift toward the statist approach to industrial policy and retaliatory trade actions. This interview by the Association of Foreign Press Correspondents-USA, in partnership with the Hinrich Foundation, unpacks the disruptive forces in the free market system.
Advancing trade sustainability in a fragmenting world
The Hinrich-IMD Sustainable Trade Index (STI) measures the readiness and capacity of 30 economies to participate sustainably in the international trading system. The fifth edition of the index was launched on 26 October 2023. Watch the recap here.