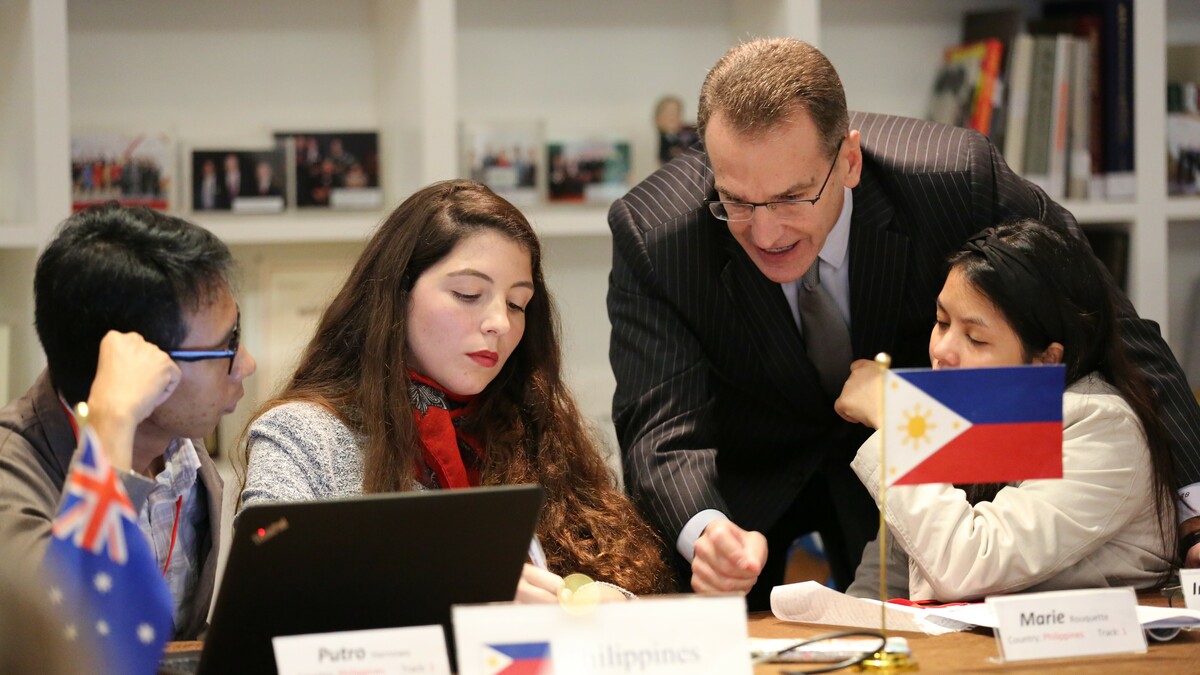 ---
The Hinrich Foundation is a unique Asia-based philanthropic organization that works to advance mutually beneficial and sustainable global trade.
We believe sustainable global trade strengthens relationships between nations and improves people's lives.
We support original research and education programs that build understanding and leadership in global trade. Our approach is independent, fact-based and objective.
We are an authoritative source of knowledge, sharp analysis and fresh thinking for policymakers, business, media and scholars engaged in global trade.
We are building a network of next-generation trade leaders by partnering with universities and corporations across global value chains.
"Sustainable global trade requires mutually acceptable terms and balanced economic, social and environmental outcomes."

Merle A. Hinrich

- Founder and Chairman, The Hinrich Foundation
We work in two overlapping areas
By supporting original research and education programs, we are creating an ecosystem of sustainable global trade influencers who can improve trade practices.
Research
We initiate and publish research that offers a better understanding of key global trade issues. We take a neutral, objective, fact-based approach.
Media, business, government and industry come to us for fresh thinking, strategic insights and deeper analysis into the issues impacting global trade outcomes.
Education
We believe the most effective way to advance sustainable global trade is to invest in informing and training the people engaged in trade.
The Foundation creates educational initiatives that allow participants to gain deeper knowledge about global trade.
These include our Hinrich Master of Global Trade delivered in partnership with RMIT Vietnam, as well as scholarships for graduate studies, short courses for media, government and executives, and trade negotiation simulations.
Through our research and education programs, we are building a diverse network of trade leaders, business thinkers, policy innovators and media influencers who can help advance sustainable global trade.
Read more in our community page.