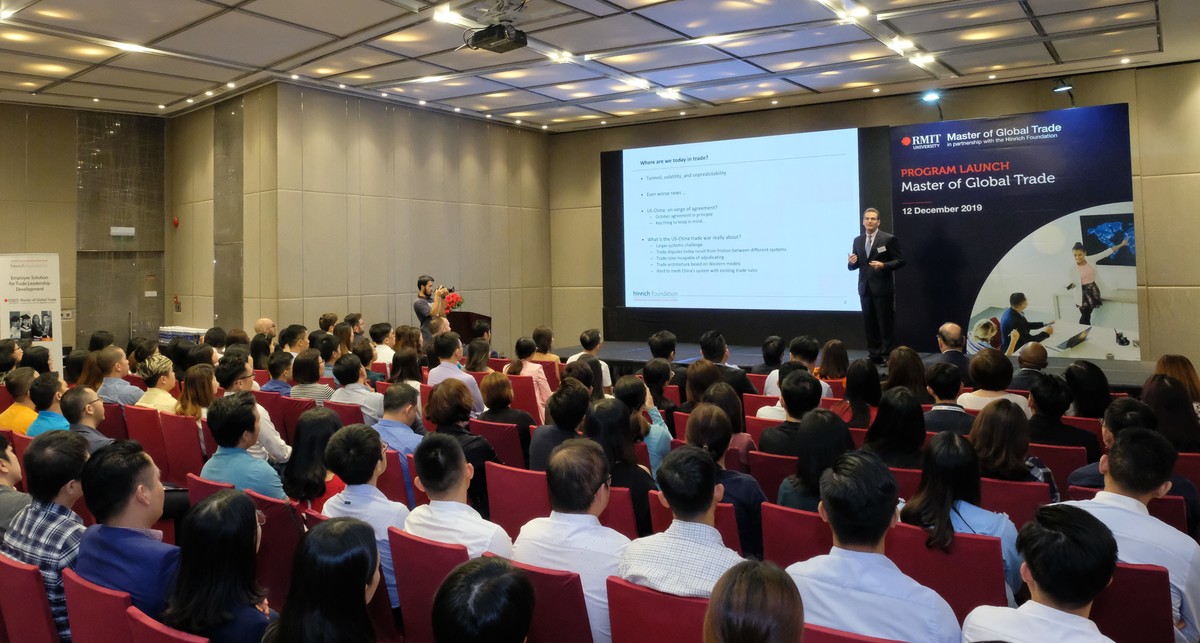 ---
Partner with us to advance sustainable global trade
The Hinrich Foundation has developed many rewarding partnerships with respected corporations and institutions.
The choices we make in trade today will shape our world for years to come. We invite you to explore the many ways you can partner with us to build understanding and leadership in global trade
As an employer, partner with us to train future trade leaders
We established the RMIT University Master of Global Trade in direct response to the high demand for executives who can master the increasingly complex global trade environment. As part of the program, we partner with employers to identify and train their top performers. Employer partners can also tap into a valuable network of talent and influence to recruit future trade stars.
Learn how we can work together by contacting us or reading our brochure
About the Master of Global Trade
Universities, work with us on trade education
In partnership with leading institutions around the world, we support and develop numerous educational programs, including short courses for students and professionals. Our education partners have been instrumental in helping us create short courses for students and seasoned professionals alike.
Trade experts, become research partners
We partner with like-minded organizations or support external research initiatives consistent with our theme, to deliver a greater impact. We seek knowledge that leads to action. Individuals and organizations are invited to learn more about the research we have supported and discuss partnerships opportunities with us.
Event partnerships
Global trade flourishes with openness and understanding. The Hinrich Foundation organizes, hosts and supports various events that offer professionals across the global value chain the opportunity to deepen their knowledge and engage in dialogue. As a partner, speaker or participant, we welcome you to join us in a future event.
Contact us to invite one of our experts to speak at an event.