Building leadership in trade
We recognize that to advance sustainable global trade, we need to invest in informing and training the people engaged in trade. Our educational initiatives reach students and professionals around the world, helping them to develop and implement pragmatic solutions to advance lead the next stage of sustainable global trade.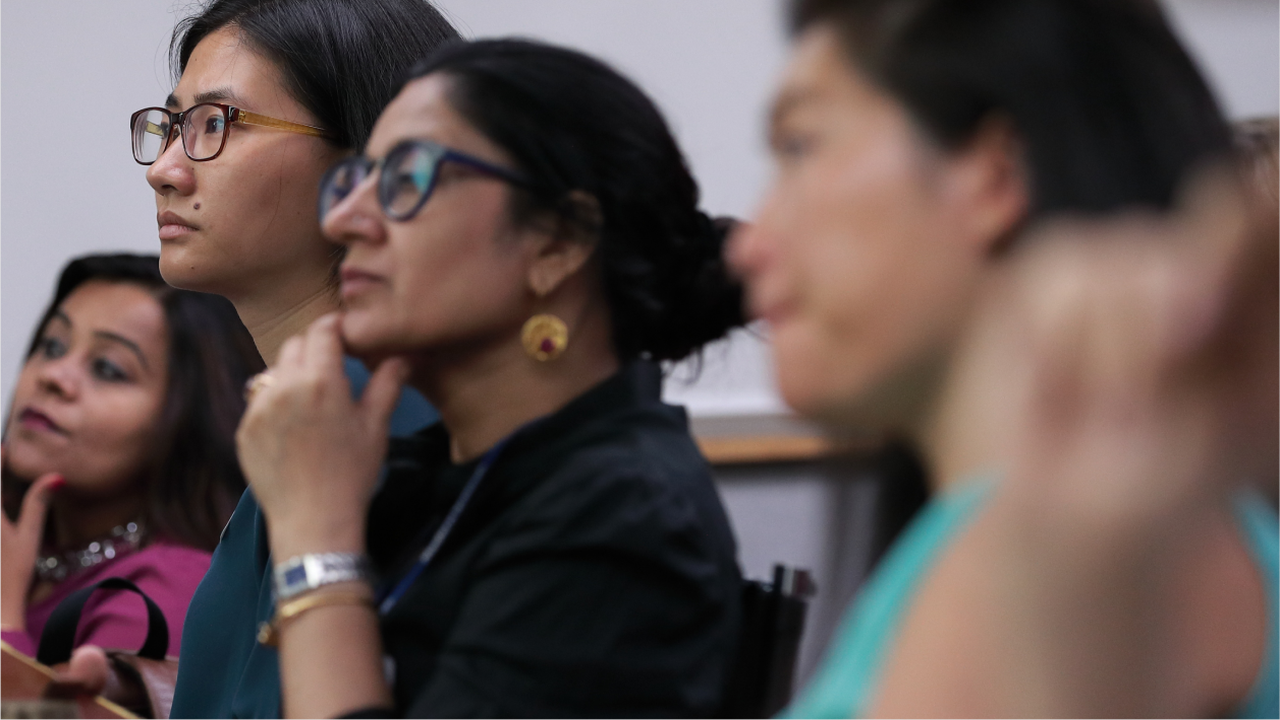 Special announcement
Hinrich Foundation welcomes two new scholars being awarded the 2020 Hinrich Global Trade Leader scholarship for Hong Kong Baptist University (HKBU) Master of Arts in International Journalism Studies.

Read our special announcement here.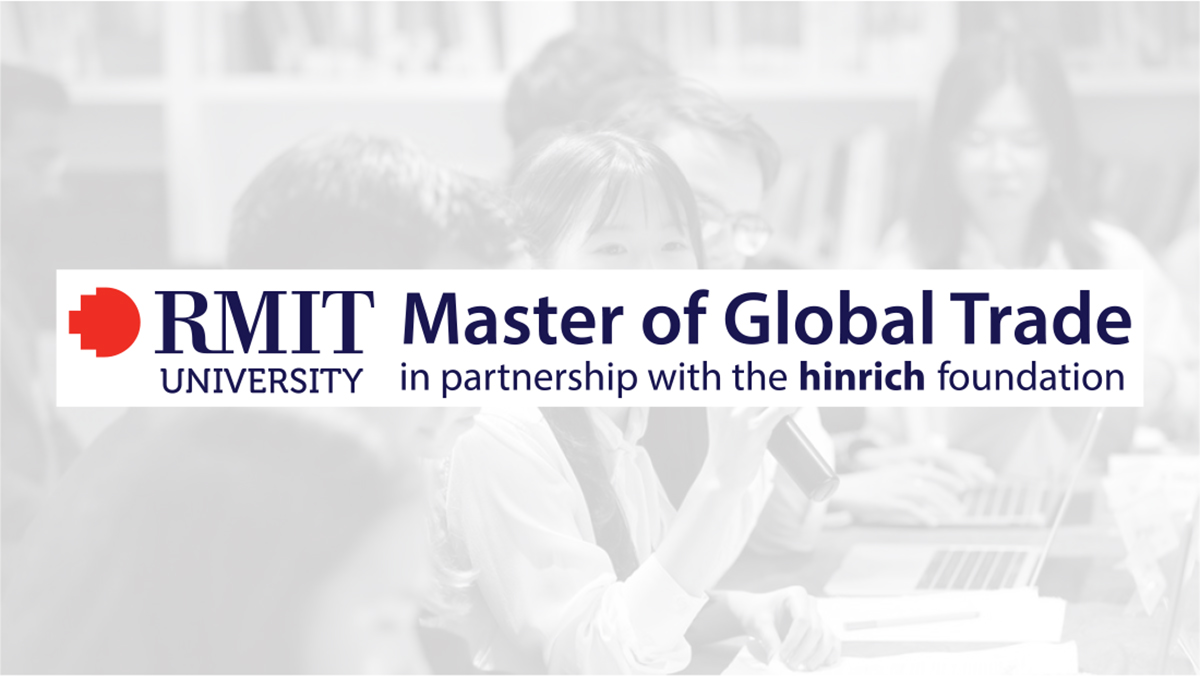 Master of Global Trade
Developed together with RMIT University in Vietnam, the Master of Global Trade seeks to bridge the talent gap between university and the workplace. The curriculum is designed by employers, for employers, and provides practical, real-world learning within the framework of globally recognized academic rigor.
We partner with top global trade companies who send their staff to this course to develop their next-generation leadership talent.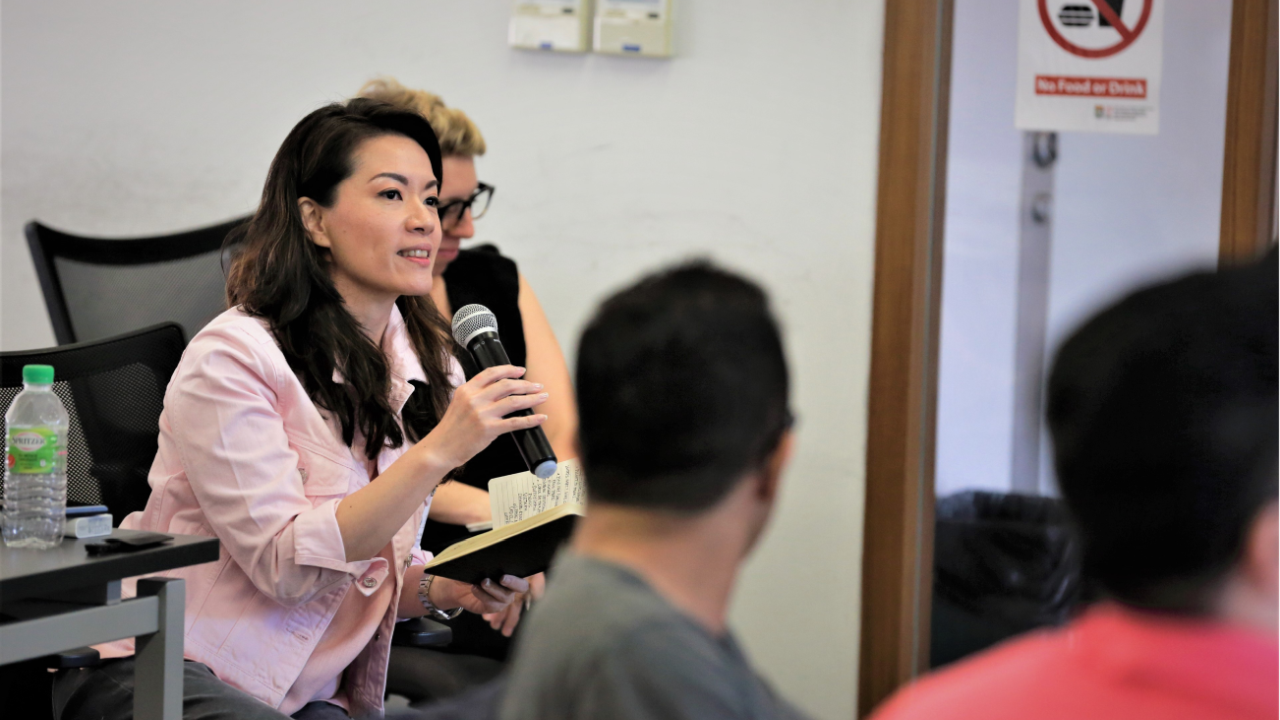 Scholarships for master's programs
Building local talent with a global mindset is essential for advancing sustainable global trade in Asia. We grant scholarships to several leading institutions, including INSEAD, University of Auckland, Hong Kong Baptist University, Georgetown University and Lee Kuan Yew School of Public Policy (LKYSPP).
Applications now open for LKYSPP Master in International Affairs.
Short courses
We offer several timely and compelling short courses for students and seasoned professionals. In partnership with leading educational institutions, such as the National University of Singapore and the National Press Foundation, our courses give participants a deeper understanding of the forces transforming the global trade ecosystem throughout Asia and beyond.
Alumni
Individuals who have benefited from our Global Trade Leader Program are invited to join the Hinrich Foundation Alumni Association. It was established to create a community of individuals committed to advancing sustainable global trade and to help provide opportunities for lifelong learning through mentoring, professional development, training and knowledge sharing among Hinrich Foundation alumni.
The association also serves to nurture the future leaders for the Hinrich Foundation.