Events
Read about the events we have hosted or participated in or join an upcoming event.
---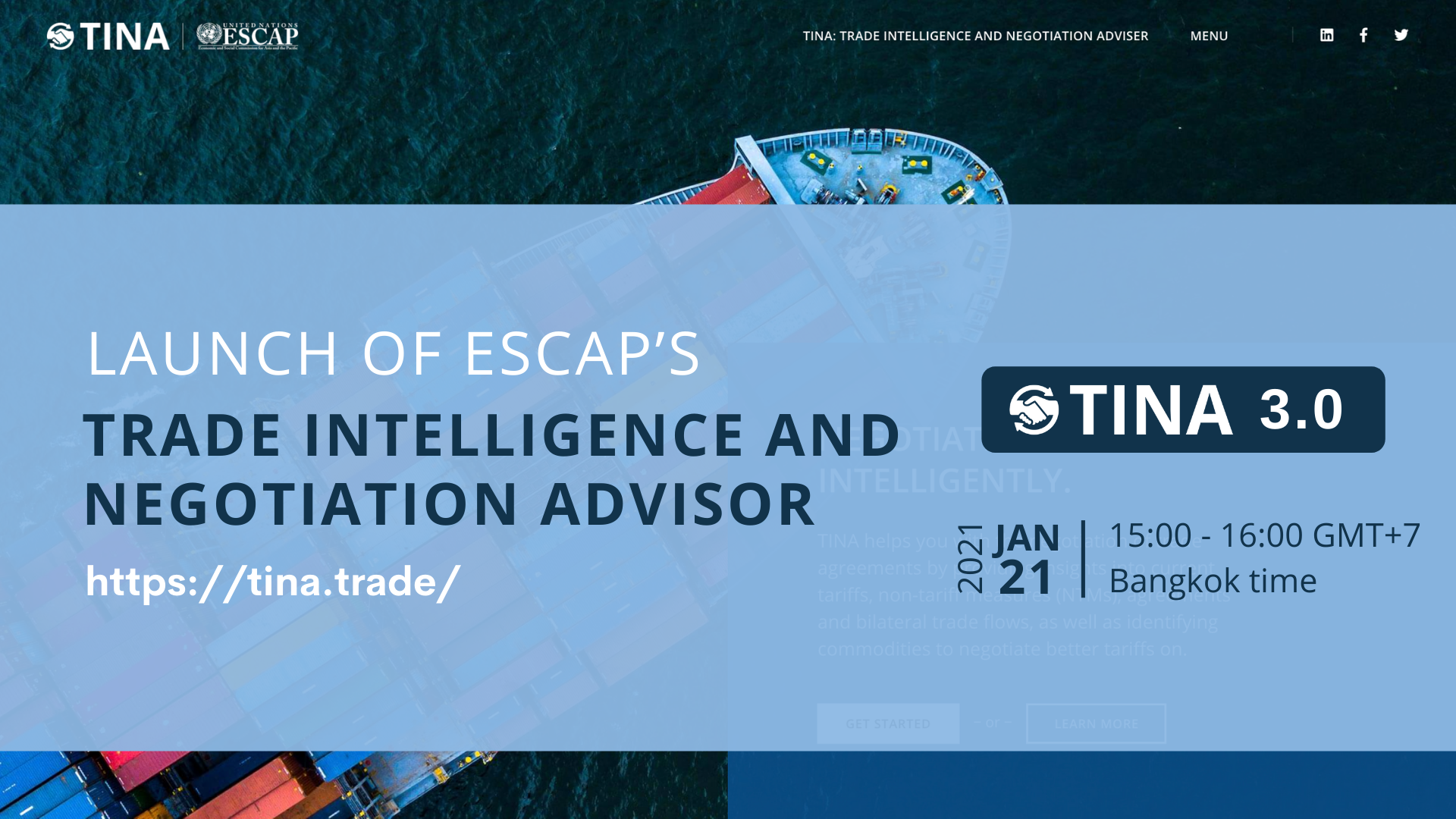 Launch Of ESCAP's Trade Intelligence And Negotiation Advisor (TINA) 3.0
15 January 2021
Hinrich Foundation Research Fellow Stephen Olson will be a featured speaker in the upcoming launch of the UNESCAP Trade Intelligence and Negotiation Advisor (TINA) 3.0. Register now to learn how the tool could enable countries with limited resources to benefit from the same level of trade negotaition preparation as those afforded by larger economies.