Events
Read about the events we have hosted or participated in or join an upcoming event.
---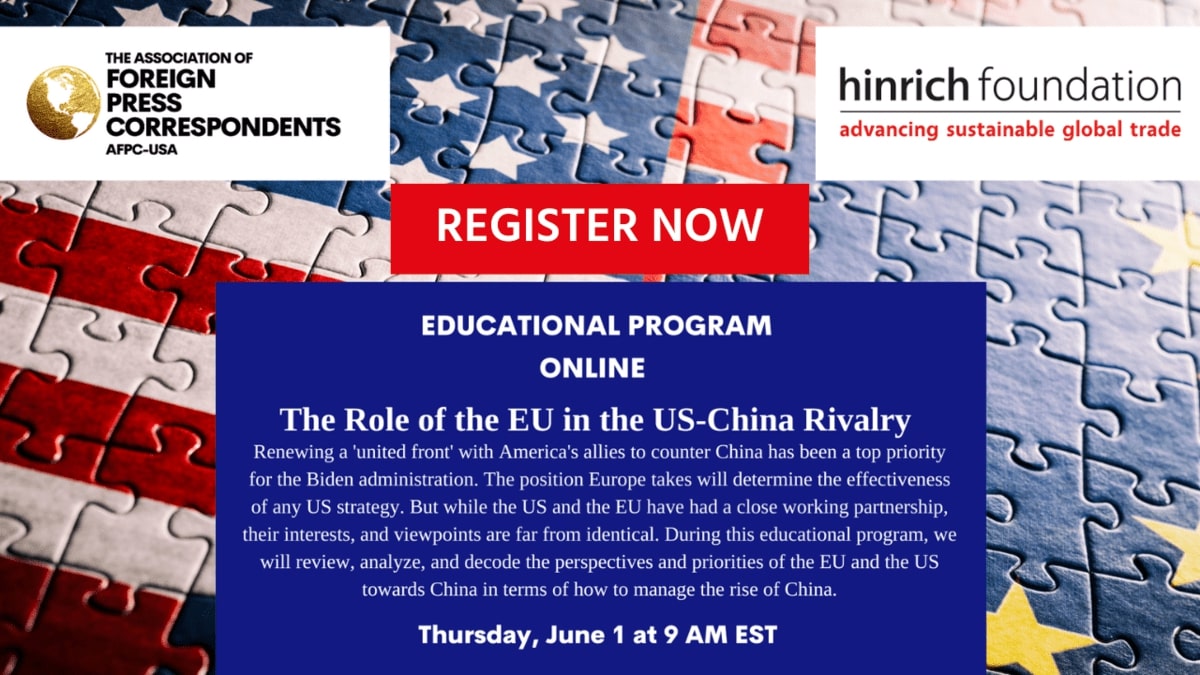 EU's role in the US-China rivalry
01 June 2023
The US and the European Union (EU) have had a close working partnership in the past, but their interests and viewpoints are far from identical today, especially on China Policy. This educational program to be held on 1 June at 9 AM EST by the Association of Foreign Press Correspondents (AFPC) in the USA, in partnership with the Hinrich Foundation, will review, analyze, and decode the perspectives and priorities of the EU and the US toward China.