Events
Read about the events we have hosted or participated in or join an upcoming event.
---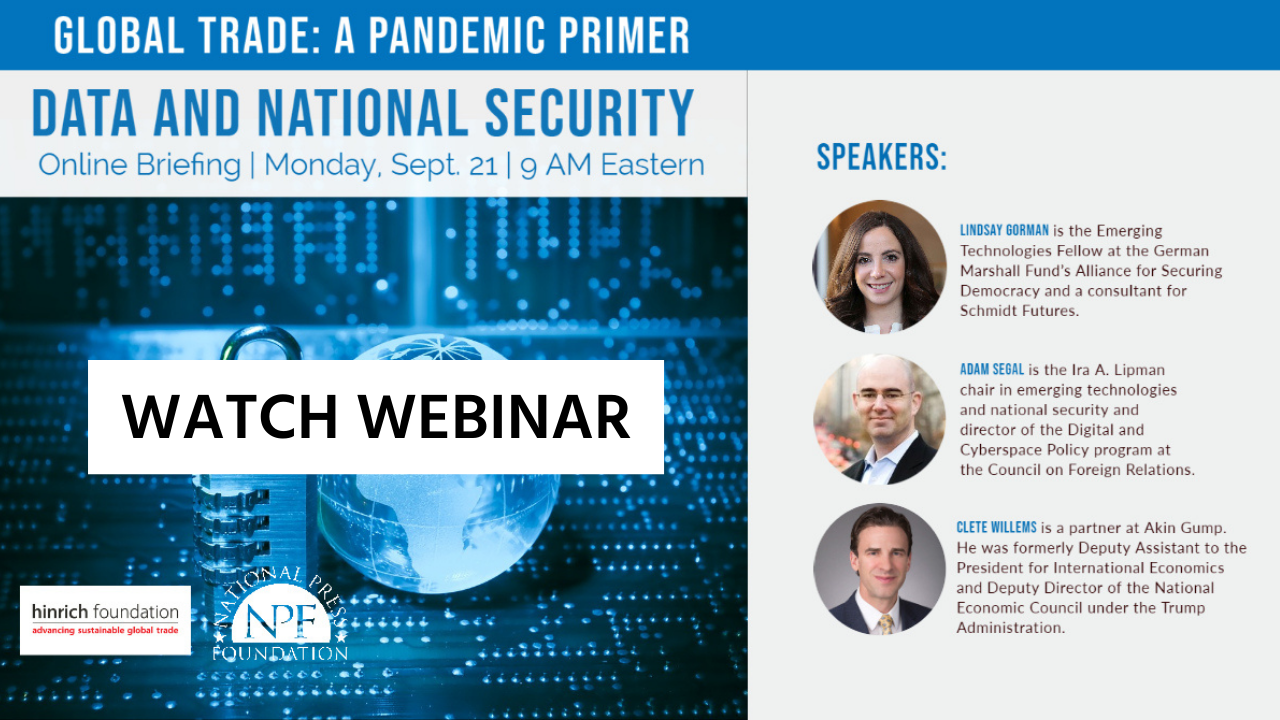 The New War in Digital Trade: Data and National Security
21 September 2020
This panel explored the new digital trade war between the US and China, including the implications of the precedent of banning foreign companies that have potentially powerful technologies from US markets; the risks of retaliation; the effects on foreign direct investment; and the role of the Committee on Foreign Investment in the United States (CFIUS).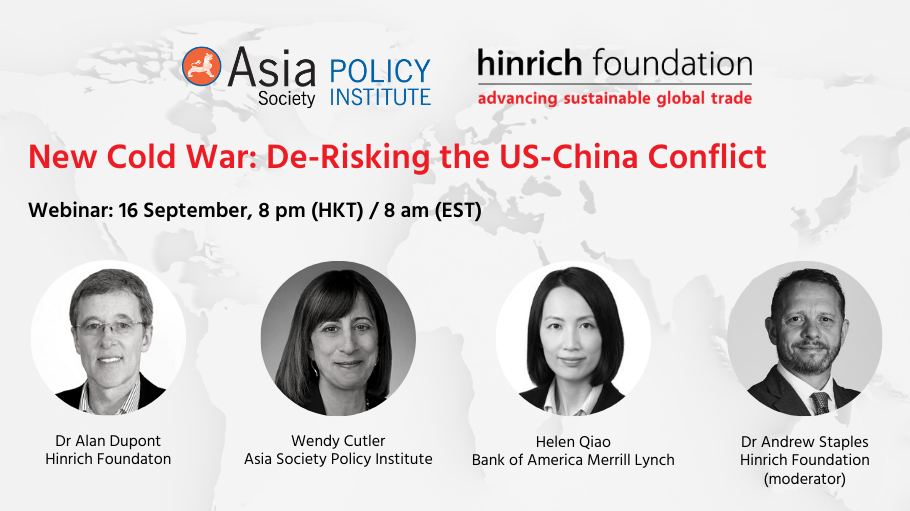 New Cold War: De-risking the US-China conflict
16 September 2020
The rapid crumbling of Sino-US relations have led to some coining the situation a 'new Cold War'. Would this 'new Cold War' turn into major 'hot war'? What could be done to deescalate tensions? We partnered with the Asia Society Policy Institute to invite three experts to explore ways to de-risk the US-China conflict and find a path forward.