Events
Read about the events we have hosted or participated in or join an upcoming event.
---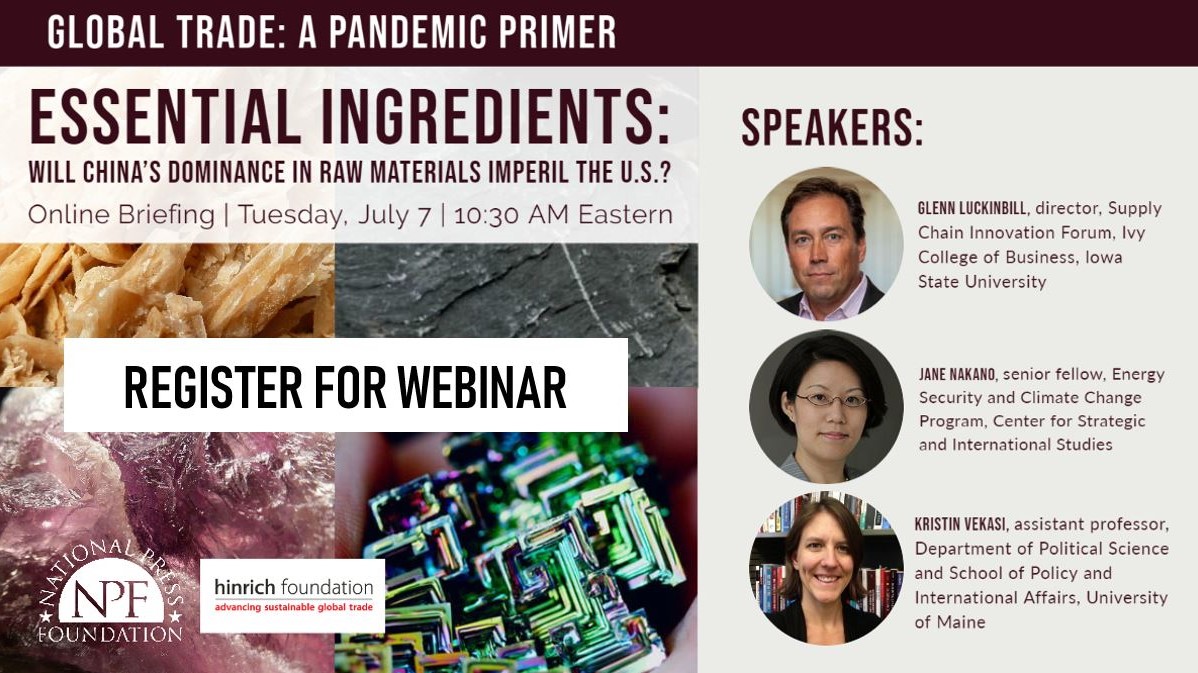 Essential Ingredients: Will China's Dominance in Raw Materials Imperil the US?
07 July 2020
Raw materials are essential for everything from livestock feed to advanced weaponry to green technology. They are increasingly mined or processed in China, but the Trump administration is eager to reduce US dependence. This briefing will explore why US gave up production of many of these vital materials, what could happen if China locks down exports of them, and the prospects for diversifying vital supply chains during the pandemic.