Events
Read about the events we have hosted or participated in or join an upcoming event.
---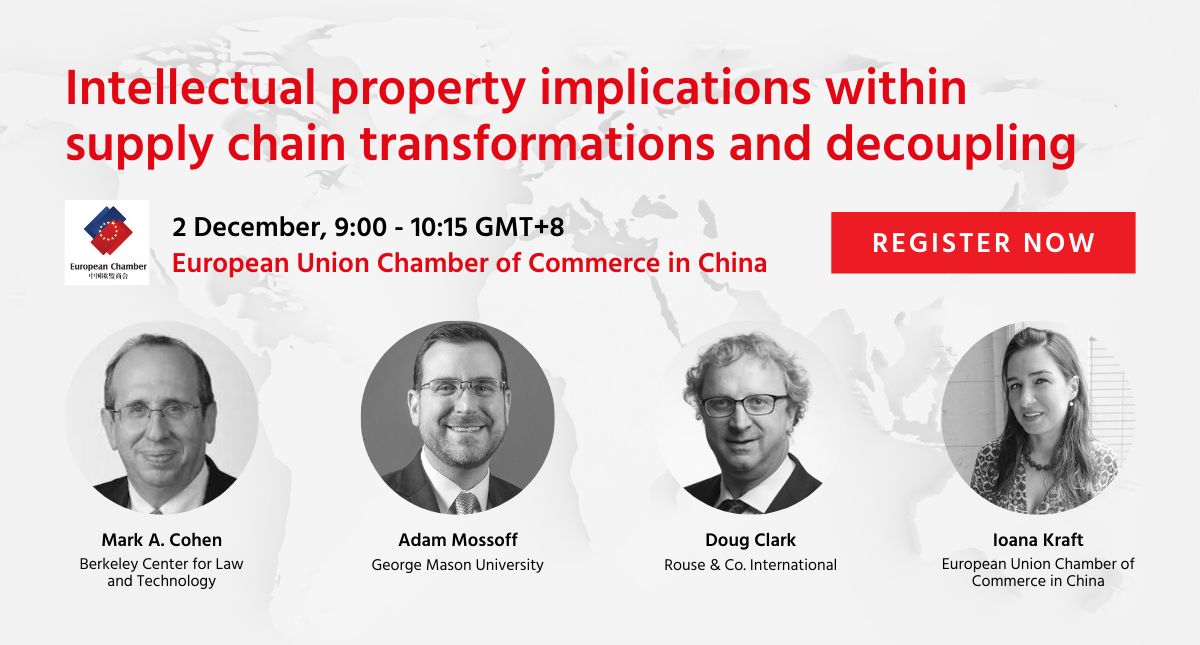 Intellectual property implications within supply chain transformations and decoupling
02 December 2020
This European Union Chamber of Commerce (China) webinar will discuss best practices for protecting intellectual property rights in disrupted supply chains and global networks, and the impact of competition and government on reshoring or risk mitigation plans. This briefing will feature Mark A. Cohen, author of a recent Hinrich Foundation report titled "A techno-globalist approach to IP and supply chain disruption".