Events
Read about the events we have hosted or participated in or join an upcoming event.
---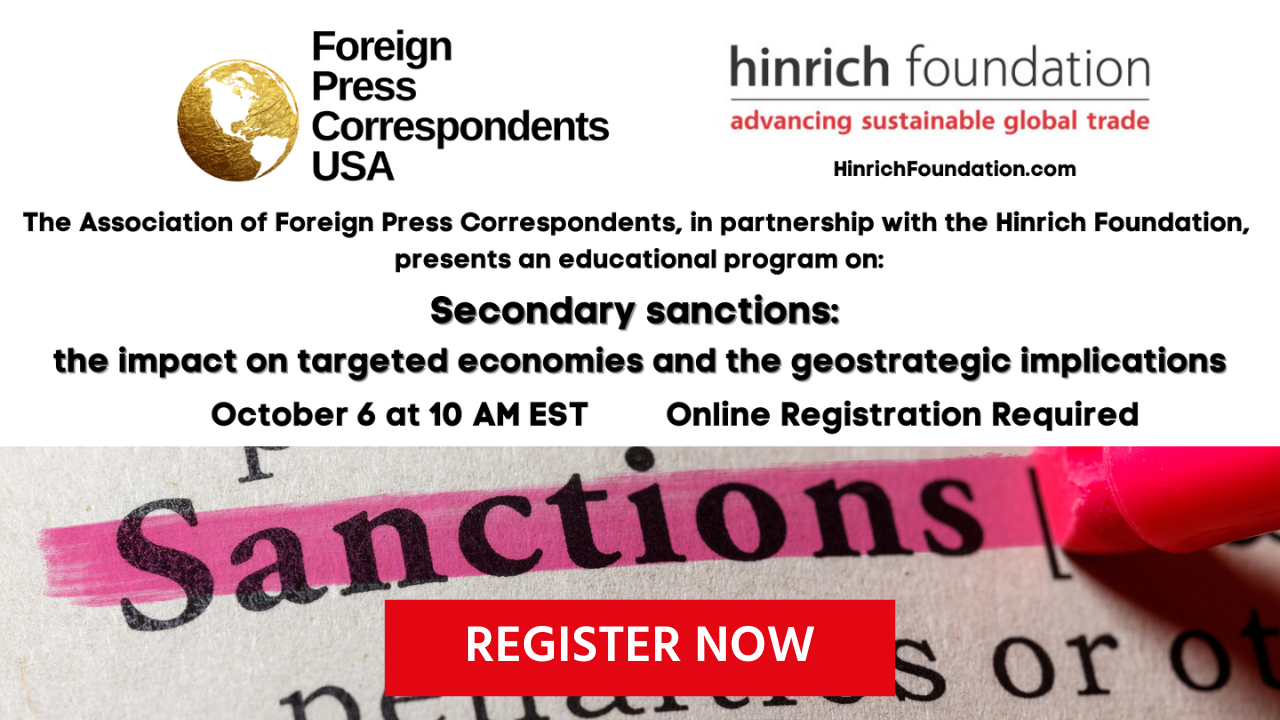 Secondary sanctions: The impact on targeted economies and the geostrategic implications
06 October 2022
Sanctions have been the defining feature of the Western response to several geopolitical challenges, including North Korea's nuclear program and Russia's intervention in Ukraine. In recent months, their use and scope have been expanded to improve effectiveness. Join this webinar organized by the Association of Foreign Press Correspondents in partnership with the Hinrich Foundation to unpack the impact and geostrategic implications of secondary sanctions.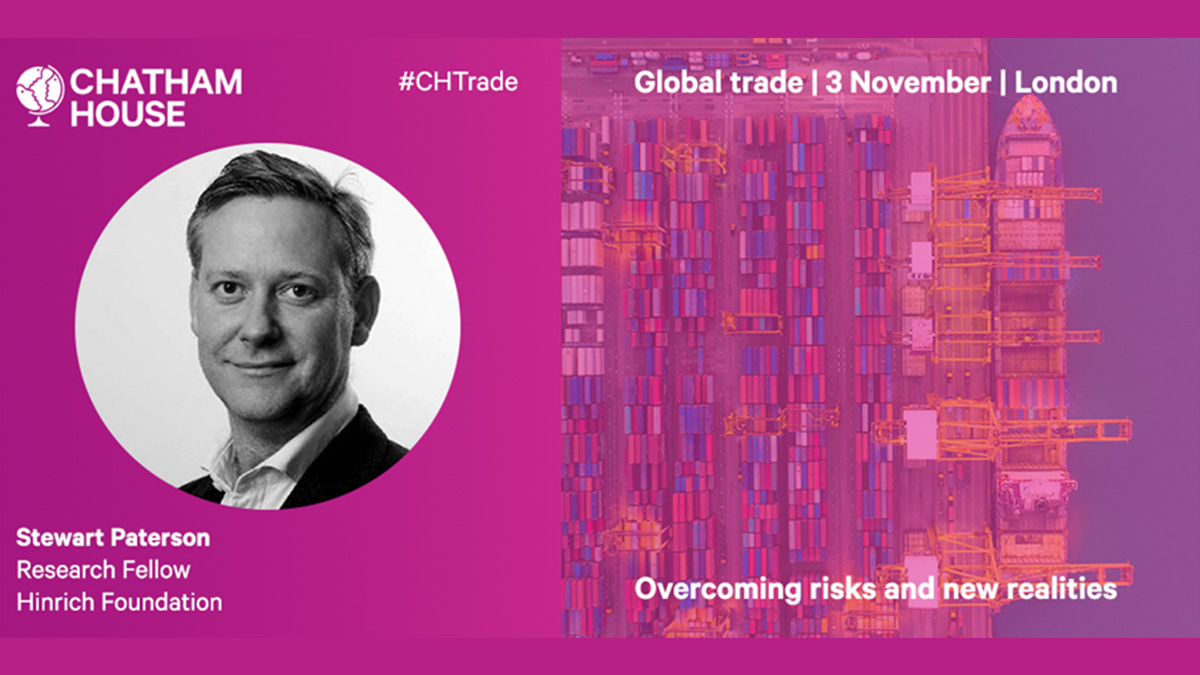 Global Trade Conference 2022
03 November 2022
An uncertain and rapidly changing international environment is challenging existing global trade dynamics while creating new trade linkages. Within this context, Chatham House's annual Global Trade Conference, sponsored by the Hinrich Foundation returns as an in-person event for its 8th edition on 3 Nov 2022.