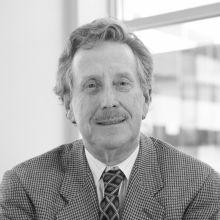 Stephen Rose
Research Professor, George Washington Institute of Public Policy
Stephen J. Rose is a Research Professor at the George Washington Institute of Public Policy and a nonresident fellow in the Income and Benefits Policy Center at the Urban Institute.
Mr. Rose is a nationally-recognized labor economist who has been doing innovative research and writing about the interactions between formal education, training, career movements, incomes, and earnings for the last 35 years.
His book Social Stratification in the United States was originally published in 1978 and the seventh edition was released in December, 2014. His book, Rebound: Why America Will Emerge Stronger from the Financial Crisis, addresses the causes of the financial crisis and the evolving structure of the US economy over the last three decades.
Mr. Rose has held senior positions at the Georgetown University Center on Education and the Workforce, Educational Testing Service, the US Department of Labor, Joint Economic Committee of Congress, the National Commission for Employment Policy, and the Washington State Senate. His commentaries have appeared in the New York Times, Washington Post, Wall Street Journal, and other print and broadcast media. He has a BA from Princeton University and an MA and Ph.D in economics from The City University of New York.