Advancing sustainable global trade
The Hinrich Foundation is a unique Asia-based philanthropic organization that works to advance mutually beneficial and sustainable global trade through research and educational programs.
---
Understanding global trade
Original research, strategic insights and quick analysis that offer a better understanding of key global trade trends and issues.
Trade education tools
Our trade education tools include the International Trade Rankings to help students and employers identify the best trade-related masters programs around the world; and scholarships and short courses for trade business professionals, media and policymakers.
Scholarships & Short-Courses
Global Rankings of International Trade Master's Programs
The QS International Trade Rankings help students to identify programs that will secure them employment and accelerate their trade careers, enable companies to hire work-ready talent, and provide universities with comparability, recognition and the means to enhance their global trade programs.
---
Resources, support, and recognition for journalists
Objective analysis of trade trends and issues, short-courses, Masters in International Journalism Studies (MAIJS) scholarships and an award for distinguished reporting on trade.
---
Our experts are trusted by news organizations across the globe

In the news
Media come to us for fresh thinking and deep analysis into the issues impacting global trade outcomes. Read our recent experts' commentaries. Drawn from a wide range of disciplines and sectors, our experts offer valuable views and opinions on achieving sustainable global trade.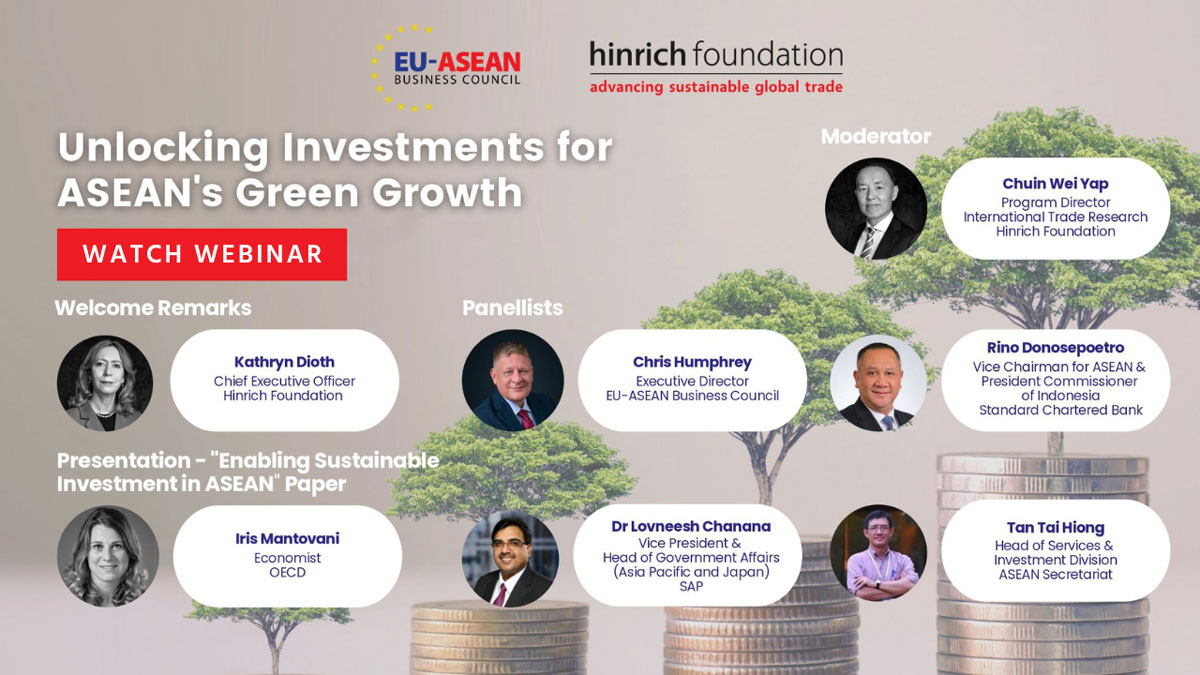 Unlocking investments for ASEAN's green growth
Southeast Asia has developed rapidly over the past two decades and the region is one of the biggest recipients of foreign direct investment among emerging regions. What is the impetus for the region to accelerate greening and strategies for promoting investment for green growth? Watch this recap of a webinar organized by the EU-ASEAN Business Council and the Hinrich Foundation for more insights.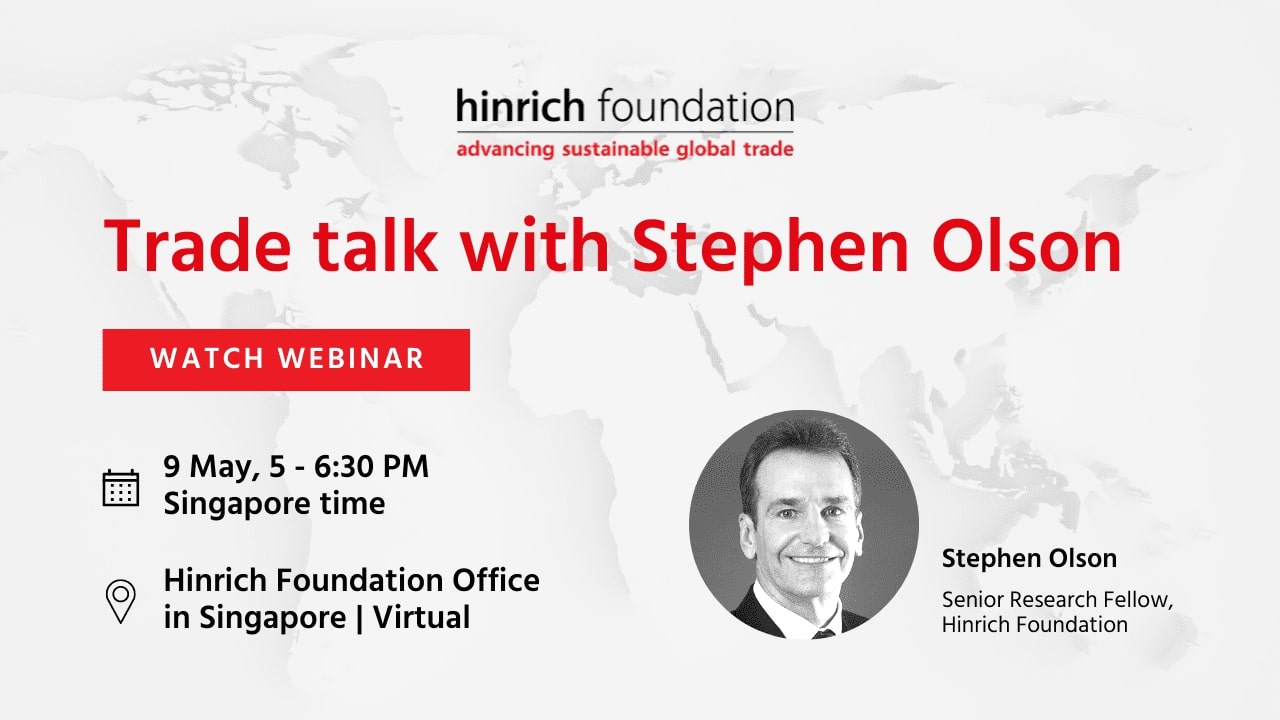 Seven shockwaves in the global trade system
The post-World War II global trade order has undergone considerable shifts. Hinrich Foundation Senior Research Fellow recently talked about the seven shockwaves reverberating through the global trade system in an Open House hosted at the Foundation's Singapore office. Watch the recap here to understand the factors shaping the emerging trade landscape.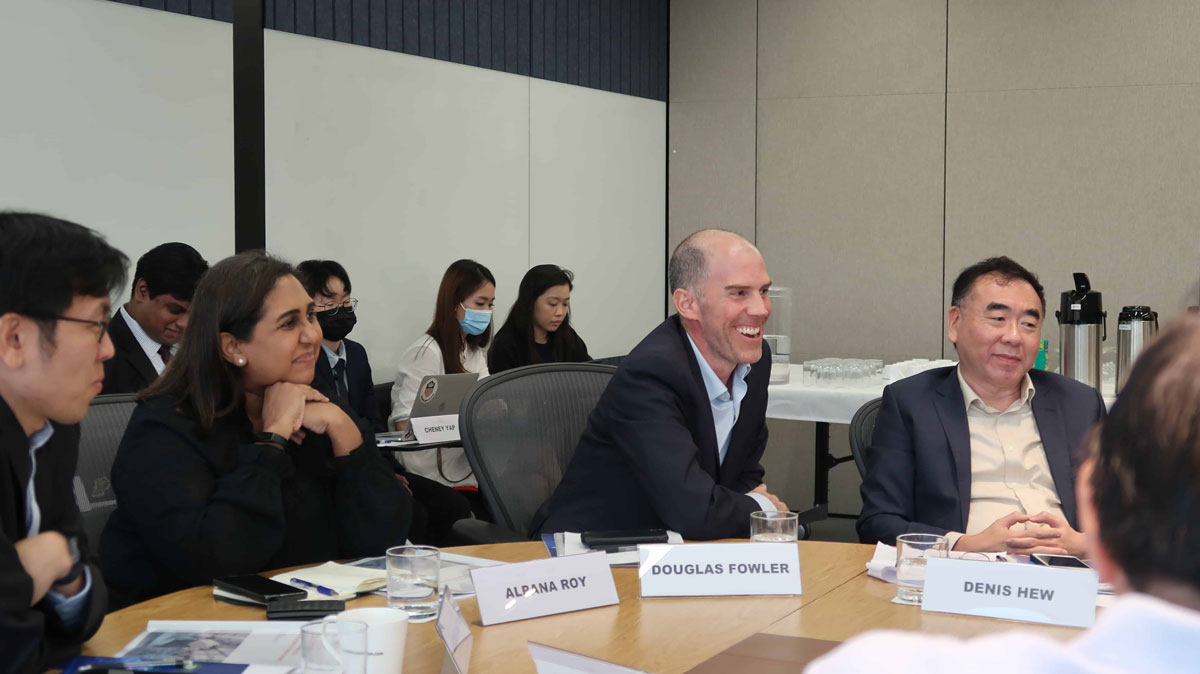 Hinrich Foundation-SIIA Roundtable on digital trade
The Singapore Institute of International Affairs (SIIA) organized a roundtable dialogue on 20 April 2023 in partnership with the Hinrich Foundation. The discussion was focused on developing digital standards and a digital trade ecosystem, including the role of government agreements for digital trade.