Trade and technology
India: A 21st century technology hub?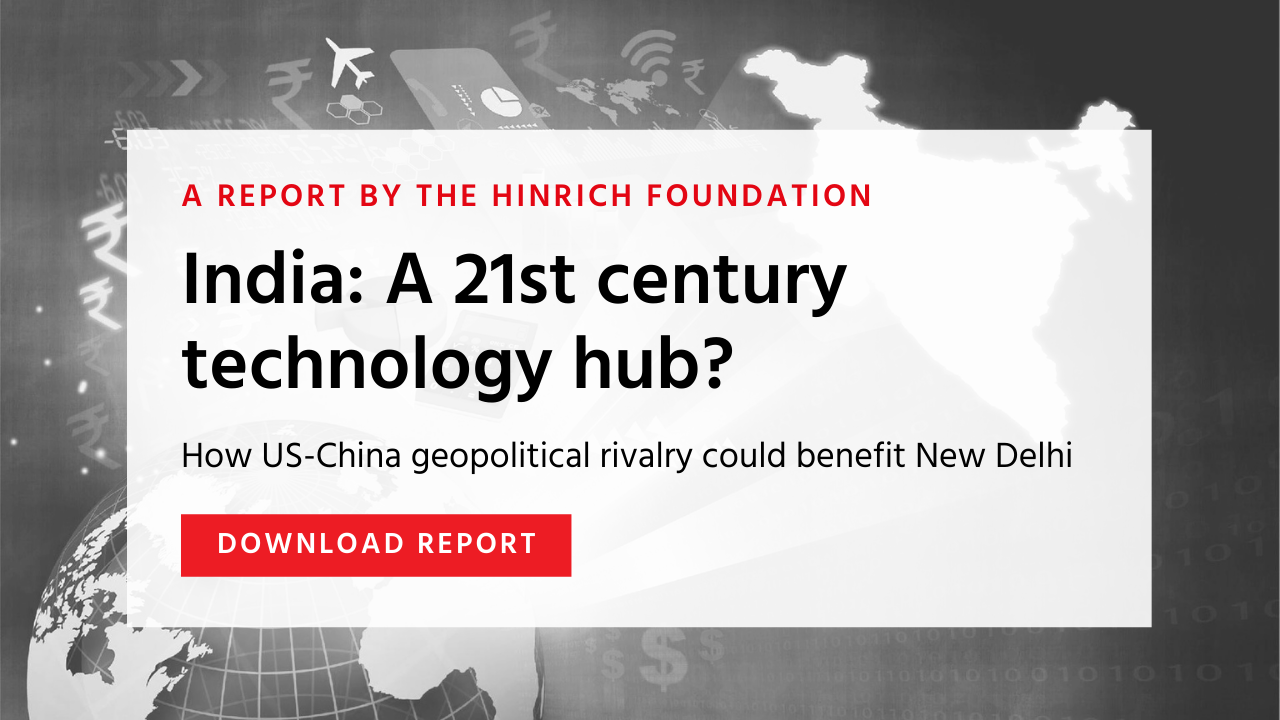 ---
Published 30 March 2021
India has struggled to develop a solid manufacturing base within its economy. But despite much maligned systemic issues, a combination of geopolitical and internal dynamics suggest that India now faces an historic opportunity to transform into one of the world's most important technology hubs.
Geopolitics in the 21st century have handed India a historic opportunity. Washington's technology cold war with Beijing has resulted in strategic decoupling, prompting manufacturing supply chains to shift to new locations.
India finds itself well positioned to absorb these supply chains. Its government has responded by rolling out reforms to attract foreign direct investment (FDI), create new infrastructure, and promote special economic zones (SEZs) and technology clusters. Meanwhile, India's digital landscape appears to be on the verge of a fintech and e-commerce revolution which could fuel demand for new connected devices.
India's growing significance as a security partner for Washington and its allies, and its alignment on technology related values as a democracy, puts the country in a favorable position. All of this could draw in more global value chains. But the country will not succeed unless it can overcome its main systemic challenges that have hampered earlier efforts to grow the manufacturing sector.
In this paper, Hinrich Foundation Research Fellow Alex Capri seeks to find out whether India in the 21st century will emerge as a global technology manufacturing hub amidst a major paradigm shift driven by techno-nationalism.
© The Hinrich Foundation. See our website Terms and conditions for our copyright and reprint policy. All statements of fact and the views, conclusions and recommendations expressed in this publication are the sole responsibility of the author(s).
---