Free trade agreements
Three things to know as IPEF negotiations heat up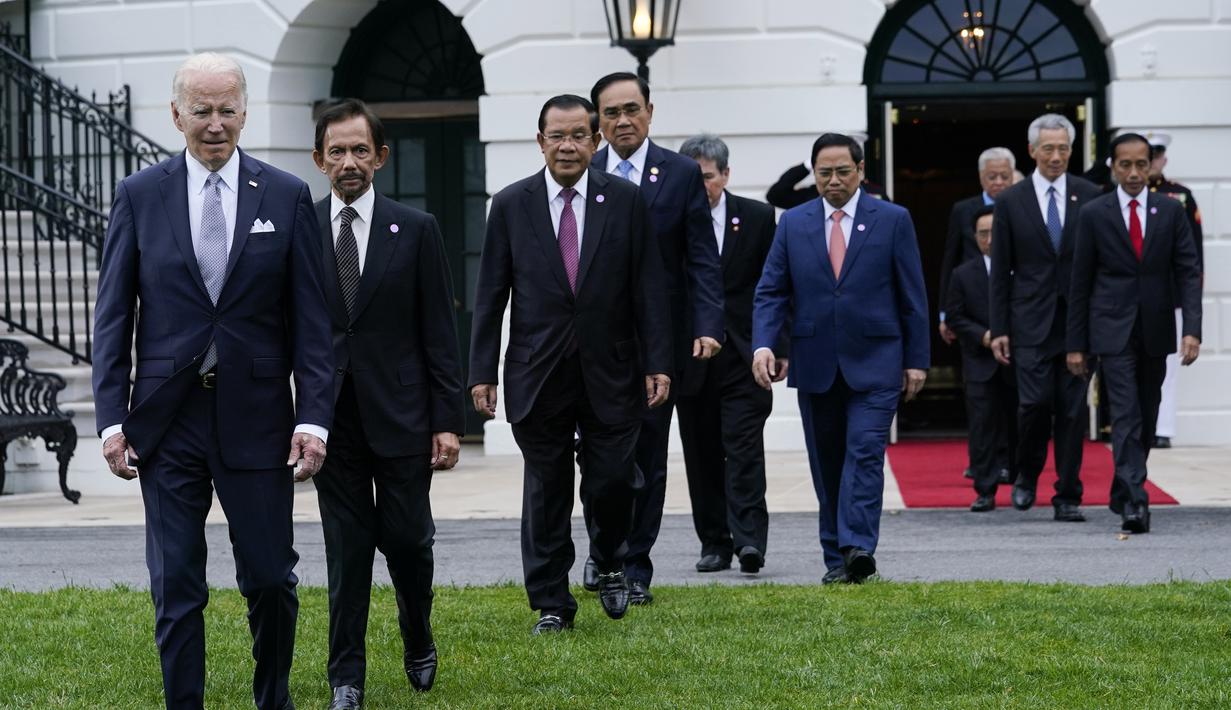 ---
Published 28 March 2023
The more optimistic proponents of IPEF paint it as an innovative template for trade agreements in a post-FTA age. Skeptics question what value can be achieved under this loose framework that lacks leverage and falls short on corporate buy-in. As the US prepares to host the APEC summit in November, any substantial outcome of the IPEF talks will hinge on an ambitious negotiating timeline.
The Biden administration's signature trade initiative is the Indo-Pacific Economic Framework for Prosperity. Launched in May last year, the agreement brings the US together with 13 partners: Australia, Brunei, Fiji, India, Indonesia, Japan, Republic of Korea, Malaysia, New Zealand, the Philippines, Singapore, Thailand, and Vietnam.
The IPEF is envisioned as a different type of trade agreement, not a traditional free trade agreement (FTA). It is being negotiated on a modular approach consisting of four separate pillars: trade, supply chains, clean economy, and fair economy. That means, unlike a traditional FTA, each pillar will be siloed, and members can opt in or out of any pillar they wish. India has already opted out of the trade pillar, but the remaining members are currently on board with all pillars. Perhaps most importantly, the IPEF will not include market access commitments, the backbone of traditional FTAs.
The more optimistic proponents of IPEF paint it as an inventive new template for trade agreements suitable to the post-FTA age we seem to have entered. Skeptics question what value can be achieved under this loose, less structured, and less legalistic approach.
While a concrete timeline for negotiations has not been announced, expectations are that the US will want to have substantial outcomes completed by the time it hosts the Asia Pacific Economic Cooperation Leaders Forum in November. Such a goal would be extremely ambitious, so negotiations will need to intensify quickly. As that happens, here are three issues to keep a close eye on.
A lack of leverage
The modular approach of the IPEF completely upends the most cherished cliché about trade negotiations: "nothing is agreed until everything is agreed". Under traditional FTAs, a standoff in one area can sink the whole agreement. There can be "horse trading" across chapters (for instance, one party gives up a little more under the investment chapter, in order to secure what it really wants under services). This forces negotiators to be pragmatic and provides an incentive to work towards agreements with balanced benefits, or else run the risk of the whole deal unraveling.
The modular approach removes that dynamic. There will be no connection, for example, between the package of benefits and concessions negotiated under the trade pillar and those of any other pillar. In fact, any member can be uncompromising under one pillar, or indeed walk away from the negotiating table, without jeopardizing its seat at the broader IPEF table or its ability to secure benefits under the other pillars. It remains to be seen exactly how this will play out, but one plausible scenario is that the inability to exert pressure for higher standard outcomes across pillars produces a lowest common denominator agreement.
The other interesting negotiating dynamic to keep an eye on is that – unlike any previous FTA negotiation – the US will not be offering market access concessions, at least not in the traditional sense of tariff reductions. Typically, granting access to the largest single consumer market in the world provides the US with considerable leverage to secure concessions in other areas from its negotiating partners. In the absence of that critical piece of leverage, how will the US convince partners to agree to provisions they might find difficult, for instance, in digital trade?
It should be noted however that although market access won't be granted through the traditional means of tariff reductions, it is entirely possible that other provisions, for instance regulatory convergence or supply chain cooperation, could indirectly result in a degree of de facto market access.
Falling short on corporate buy-in and enforcement?
More so than any agreement the US has ever negotiated, the IPEF will require substantial buy-in and cooperation from the private sector, especially under the supply chain pillar. No previous trade agreement has ever needed companies to voluntarily divulge as much private operational information as the IPEF potentially would.
One primary focus under that pillar will be supply chain mapping, especially in critical products. This would allow members to be better prepared to cope with – and ideally avoid – future disruptions. To do this in a comprehensive and granular manner, however, would require private companies to share a good deal of data and operational information they might not be comfortable divulging.
Also keep in mind, the overriding objective of the pillar is to create more resilient supply chains. But governments don't build supply chains. Private companies do – through dozens of decisions about sourcing, investments, and the location of production facilities.
Governments can prod and encourage, but at the end of the day, the key decisions – on information sharing or logistics – will rest in the hands of private business executives. No previous trade agreement has ever been this dependent on the private sector for its success. If business is not willing to play ball, achievements could be limited.
Perhaps the most unique feature of the IPEF is the complete lack of clarity over whether there will be a meaningful enforcement mechanism. Traditional FTAs contain legalistic dispute settlement provisions which ultimately can result in trade sanctions being applied if a member fails to honor its commitments.
In the absence of meaningful enforcement provisions, there is a risk that whatever is agreed under the IPEF remains just words on a piece of paper that are never fully enforced or implemented.
Bigger geopolitical picture
The IPEF is not taking place in a vacuum. It must be understood in the context of the broader geopolitical competition between the US and China.
In fact, from its inception, the IPEF has been freighted with heavy geostrategic baggage. Taiwan was eager to join the negotiations, but the US judged – correctly, in my assessment – that the inclusion of Taiwan would preclude other members from joining for fear of antagonizing China. The US politely rebuffed Taiwan's interest and is instead working on a separate deal.
For the partner countries that have joined the US, it's fair to wonder to what extent their interest is driven by a desire to earnestly negotiate the substantive agenda items, and to what extent it is driven by a desire to more deeply anchor the US in the Indo-Pacific. For most countries in the region, their interests are best served by balancing the US and China, benefiting from economic and strategic ties with both, and avoiding a definitive tilt towards one or the other. For many in the region, greater US engagement in the region would be a desirable counterweight to China's growing assertiveness.
While there is undoubtedly interest in the substantive agenda IPEF will tackle, the geopolitical realities will hang heavily over the entire negotiation. If a key objective is to simply "get something done" with the US in order to draw it more deeply in the region – even just symbolically – then it's fair to wonder how much appetite there will be for hammering through the substantive and tough issues on the agenda.
IPEF success sits on a knife's edge
The IPEF "dance of negotiation" has hardly commenced, so it is entirely premature to try to gauge where things might ultimately end up. This is even more so given the fact that IPEF represents a new – and completely untested – approach to trade agreements. Moreover, given the fact that it would be implemented in the US through Executive Orders rather than by Congressional approval, whatever is agreed could be undone through the stroke of a pen by the next President – unless President Biden's assumed 2024 bid for reelection is successful.
For now, at least, the prospects for a best-case outcome – an innovative new template for trade agreements – appear roughly the same as the prospects for a worst-case outcome – a shallow, uneventful deal or no deal at all. Stay tuned. The ambitious IPEF negotiating timeline will start to provide additional clues shortly.
© The Hinrich Foundation. See our website Terms and conditions for our copyright and reprint policy. All statements of fact and the views, conclusions and recommendations expressed in this publication are the sole responsibility of the author(s).
---