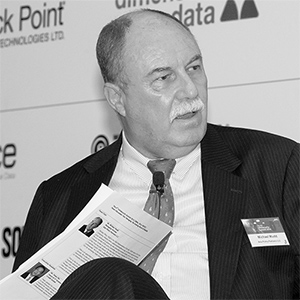 Michael Mudd
Digital trade economist, and founder and Managing Partner, Asia Policy Partners LLC (APP)
Michael Mudd is a digital trade economist, and the founder and Managing Partner of Asia Policy Partners LLC (APP), an advisory firm focused on data governance, cyber security, privacy, Cloud computing, compliance, and technology standards.
He serves as a member of the JTC-1 of the International Organization for Standardization (ISO), working on several key IT standards sub committees. He has been a committee member of the Hong Kong Computer Society and a member of the Government of Hong Kong's Expert Group on Cloud Computing. Additionally, he is the chairman of Public Policy Working Group of the Middle East & North Africa Cloud Alliance, MENACA, and the Senior Digital Advisor at International Economics Consulting Ltd. He is an active participant in APEC regional dialogues and helped formulate the APEC Harmonisation of Standards for Data & Information Flows.
Previously, he was the Director of Public Policy for Asia-Pacific at the Computing Technology Industry Association, a US based non-profit business association for the software, hardware, telecoms and IT services industries with over 2,000 members in 102 countries.
Latest articles by this expert