Digital trade
Vietnam's digital trade deals to spur productivity-driven growth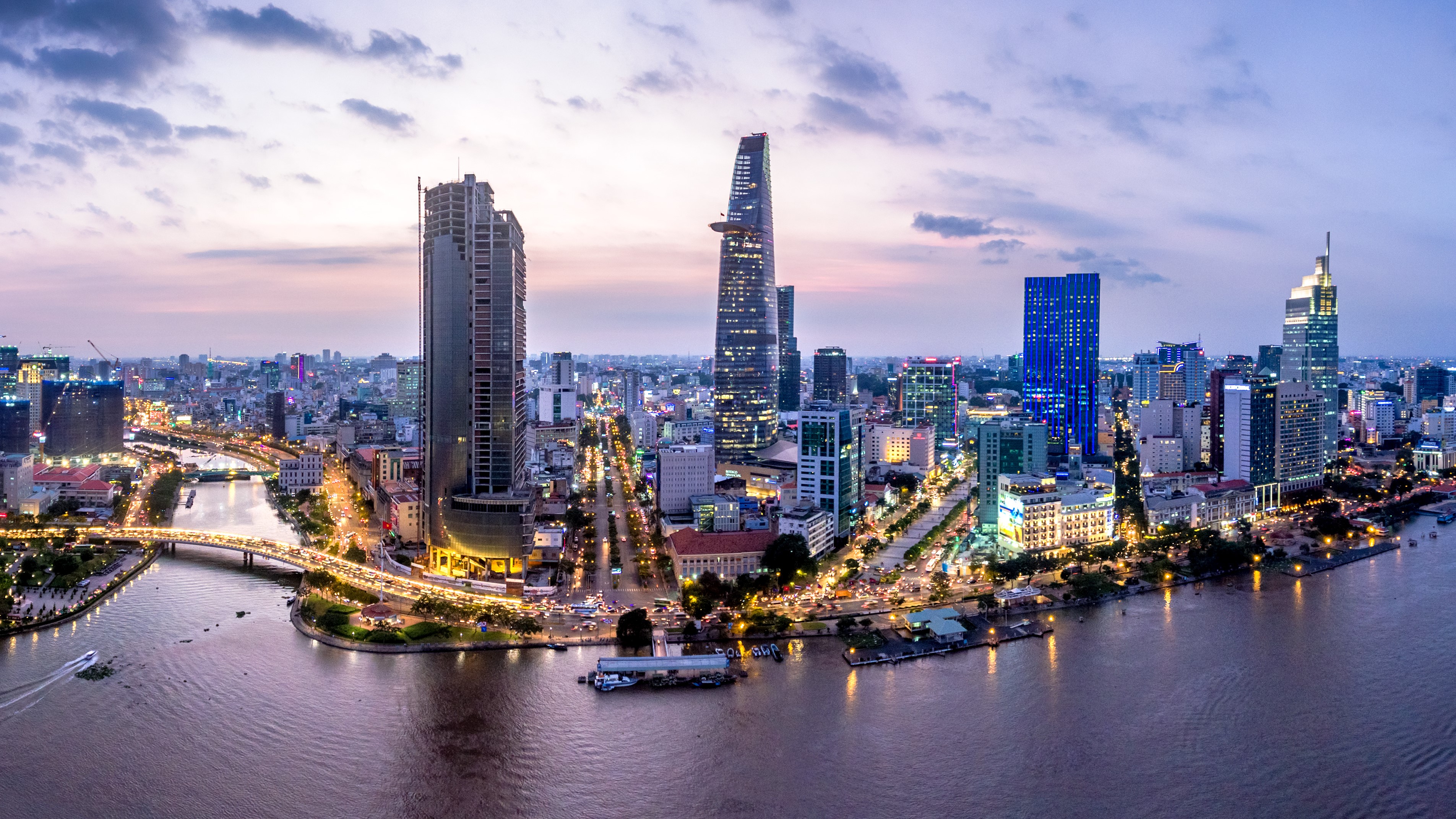 ---
Published 25 March 2019 | 4 minute read
The Hinrich Foundation Vietnam Digital Trade Report assesses the current and future potential value of digital trade for the Vietnamese economy. According to the report, the economic value of digital trade-enabled benefits to the Vietnamese economy is estimated to be worth VND 81 trillion (US$3.5 billion) but this could grow by 12-fold under the right settings by 2030.
The digital economy, which is primarily driven by technological advancement, has dramatically changed international trade and altered business models around the world.
In fact, the Fourth Industrial Revolution - identified by the merger of the digital, biological and physical world, and rapid usage of advanced technology like AI and IoT -  has forced governments to keep up with the rapid proliferation of technology. This has resulted in Digital Trade being included as a separate chapter in trade treaties. Earlier it was dealt in annexures, side documents and statements.
The flow of goods, services and payments electronically was hardly recognised 15 years ago, but the twenty-first century technological ecosystem has enabled it to have a greater impact on the global GDP. 
According to Mckinsey, the volume of cross-border bandwidth that is used in trade has grown 45 times since 2005 and this is expected to grow an additional 9 times by 2021.
Free flow of information, smartphone penetration, e-commerce, improvement in financial technology services and easy internet access has provided impetus to countries to keep a tab on the flow of data, its collection and storage, and security and privacy. These elements are now needed to be dealt in domestic and international policies, and therefore have found space in the new generation trade agreements.
In the past few years, Vietnam has been one of the countries which has negotiated and entered into new generation of free trade agreements. The presence of technology giants such as Samsung and Foxconn in the country have helped in building technological infrastructure, which is increasingly being seen conducive to digital trade as well.
Vietnam's digital trade landscape
Vietnam's economy heavily relies on trade, it is one of the world's top 30 net exporters and amongst the top 5 markets by exports and imports relative to GDP. Digital trade is important for Vietnam to increase its export base, help firms leverage digital technologies for productivity benefits and transition the country towards a productivity-driven growth trajectory.
Affordable internet access has made Vietnam a booming e-commerce market. The revenue in the e-commerce market amounts to US$3,385 million in 2020 and is expected to register an annual growth rate of 7.1%, resulting in a market volume of US$3,352 million by 2024, according to Statista.
In a study commissioned by the Hinrich Foundation, the economic value of digital-trade enabled benefits to the Vietnamese economy is estimated to be worth VND81 trillion (US$3.5 billion) in 2018 and it is estimated to grow by 12-fold to reach VND 953 trillion (US$42 billion) by 2030. The main opportunities for harnessing digital trade lies in sectors such as infrastructure, financial services and manufacturing. The growth in digital exports is being driven by expanding digital infrastructure services and online video advertising.
Contrasting views on digital trade negotiation
Although the benefits arising from digital trade is immense, it still requires the government to formulate policies to completely capture these benefits. In the 'Digital Trade Restrictiveness Index', Vietnam ranks poorly at third in a list of 65 countries under the indicator 'trading restrictions'.
This is due to its strict licensing and registration requirements for online social networks, general information websites, mobile telecommunications network-based services and certain online games services, as well as the mandatory local registration and licensing requirement for foreign companies to physically establish in Vietnam, according to a report published by the Hinrich Foundation.
These issues pose a challenge when negotiating a trade agreement as it alters the domestic policies of the country in different sectors. Vietnam has negotiated 26 FTAs till now, of which the new generation of trade agreements include CPTPP and European Union-Vietnam Free Trade Agreement. The new chapter on e-commerce has made negotiation a tad difficult, especially in multilateral trade negotiation, because of different views on data localisation and custom duties on electronic goods and services.
This is evident in RCEP negotiation. Even though the text of the RCEP is still not public yet but the leaked "Terms of Reference" document of the e-commerce chapter had contrasting viewpoint between countries on data localisation requirements, source code disclosure and custom duties.
The differences on digital trade is also evident on the WTO moratorium on electronic transmission, which prohibits WTO members from imposing custom duties on cross-border digital transaction. India, Indonesia and other countries are advocating against the moratorium as it has led to potential loss in custom revenue.
An argument has also been put forward that developed countries would benefit more from the duty-free export of digital products as majority of the global digital products and R&D are being done in developed economies. These are imported by developing economies.
Transitioning towards productivity-driven growth
To capture the surge in e-commerce activity and harness the digital trade opportunities in the country, the report by the Hinrich Foundation recommends that Vietnam needs to ensure open data flows and interoperability since the country has extensive data policies that creates barrier to cross-border data flows.
Similarly, it should rethink about the content restrictions and promote innovation-oriented approaches to copyright and intermediary liability regulations, and balance Internet Intermediary Liability (IIL) norms that would ensure an effective removal of illegal and undesirable content without restraining the free flow of information.
The new generation free trade agreements such as EVFTA and CPTPP would help boost Vietnam's digital trade and enable Small and Medium Enterprises to venture into global trade. The CPTPP and EVFTA will boost the economy, CPTPP is estimated to boost Vietnam's economy by 1.3% by 2035.
The treaties will aid Vietnamese businesses to diversify its export base. It will enable firms to achieve cost-efficiencies from data storage, allow Vietnamese companies to adopt efficient business practices and support management of global supply chains, thereby providing impetus towards a productivity-driven growth. 
The agreements have advocated for free flow of information, duty-free flow of goods and services, prohibition of data localisation requirements and source code disclosure. However, there are certain policies of the government which would require re-evaluation before the full economic value of digital trade is realised.
The Cybersecurity Law of Vietnam, which took force in 2019, has strict provisions on data localisation. Relaxation of data localisation will help Vietnam reap the benefits arising from digital trade and trade agreements for which they have negotiated hard over several years and aid its economy towards a productivity-driven growth.
Learn more about the Hinrich Foundation's digital trade research project here.
© The Hinrich Foundation. See our website Terms and conditions for our copyright and reprint policy. All statements of fact and the views, conclusions and recommendations expressed in this publication are the sole responsibility of the author(s).
---
Other digital trade reports