Trade and technology
One square mile in Cambridge: A prescription for global investment in the US life sciences sector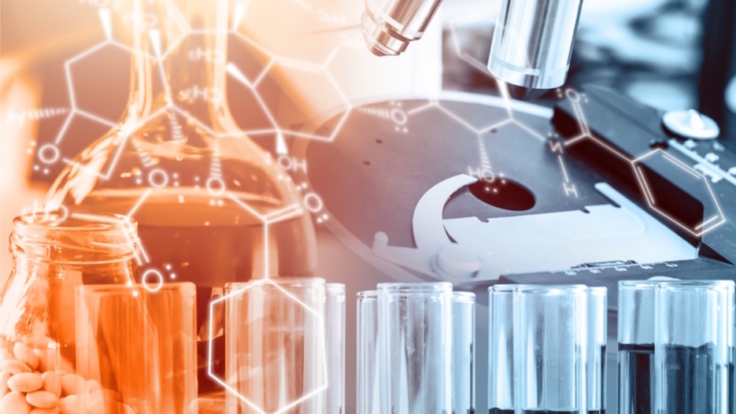 ---
Published 09 May 2019
Investments from domestic and overseas government agencies and investors, together with efforts from trade associations consist the core of US's life science sector. They made up the DNA of of vibrant biopharma and medical device industries, and the prescription for economic growth.
"The most innovative square mile on the planet"
A pitch is underway on any given weeknight in Kendall Square, Cambridge, where founders present their biopharma or medical device companies to investors. Just down the road, a seasoned university researcher mentors a new arrival to the biotech community. Every year, Kendall Square plays host to a life sciences "panorama," an event that attracts biopharma professionals and investors from around the world to discuss current topics such as the landscape for biotech funding or the impact of digital health on drug development.
Many indigenous factors explain this beehive of activity – the presence of world-class universities, for example, offers R&D capabilities and a ready talent pool. These home-grown assets are further catalyzed by the contributions of the wider world, helping to make Cambridge a major hub in Massachusetts' life sciences ecosystem. What's the right prescription to create and sustain a healthy ecosystem?
The DNA of an ecosystem
The terms cluster and ecosystem are sometimes used interchangeably. A cluster is generally thought to be a group of actors within one industry that set up in a key location, often around a dominant player. Louisville, Kentucky, is an example of a logistics cluster. The city sits at the intersection of various modes of transportation, including road, rail, river, and runway, enabling it to become the center of an e-commerce hub built around UPS's business.
An ecosystem, on the other hand, emphasizes a network of players engaged in different activities that interact with each other in a mutually supportive way.
The Massachusetts life sciences ecosystem is comprised of top scientific research institutions, medical centers, plentiful talent, a strong venture capital sector, and real estate development that caters to biopharma. Its activities range from research and development, technology commercialization, the formation and scale-up of companies, and legal work around intellectual property protections for life sciences inventions.
Area universities take a positive approach toward out-licensing technology, and academics are free to move into and out of industry. While federal research dollars have been shrinking, the state continues to perform well in capturing National Institute of Health (NIH) awards for life sciences research.
Representing another strand in the DNA of this ecosystem is a rich mix of foreign investors who see Massachusetts as the gateway to the US market and a key part of their global market development narrative. These investments are creating thousands of jobs and helping to drive therapies and scientific advancements that improve patient health in the state and beyond.
Vibrant biopharma and medical device industry associations such as MassBIO and MassMEDIC are another important trait in Massachusetts' life sciences DNA, offering their members key resources, networking opportunities, policy advocacy, and other benefits. MassBio, for example, runs an entrepreneur mentorship program called MassCONNECT that matches early-stage entrepreneurs with seasoned mentors to foster and commercialize innovation.
Collaborate to innovate: The push/pull factors
The push – Foreign governments help their companies accelerate in the United States
A growing number of overseas governments see value in helping their life science startups successfully enter the US market.
It was in Boston that Paul Revere was said to sound the alarm that, "The British are coming!" Today, the phrase would herald much-welcome participation by the United Kingdom in the fight for innovation and new life-saving drug discovery. The UK Department of International Trade team at the UK Consulate – one of the only located directly in Kendall Square – provides introductions, education about US practices, and marketing support for UK companies in the biotech, medical device and broader healthcare space, facilitating a soft landing in the US market at no charge. Today, UK businesses support the largest number of jobs in Massachusetts among international employers across all sectors.
In his state visit to Washington, DC in April 2018, French President Emmanuel Macron said, "When France…starts businesses abroad, it does so first and foremost in the United States." Many French biotech start-ups are saying bonjour to Boston and, when they do, there's a deep knowledge base that awaits. French companies, for example, can tap into expertise at the French Consulate's Science and Technology mission. BusinessFrance is a trade agency with biotech-focused staff who know the Cambridge scene. The French-American Biotechnology Springboard is a collaboration with the French-American Chamber of Commerce of New England and offers French start-ups access to a steering committee of seasoned mentors.
Supported by the German Federal Ministry of Economic Affairs and Energy, the highly competitive German Accelerator Life Sciences program, located in Cambridge, provides German startups and emerging companies with guidance to develop and execute their US go-to-market strategy. The accelerator program has a portfolio of companies, offering each one-on-one market access and operational strategy support, and connecting them with key commercial, regulatory, and other ecosystem players.
The pull – US government agencies work to attract foreign direct investment (FDI)
US federal and state agencies are constantly working to advertise the United States as a great place to do business for start-ups as well as established life sciences giants like Germany's Bayer AG or France's Sanofi.
At the national level, SelectUSA is a government program led by the U.S. Department of Commerce whose mission is to facilitate job-creating investment into the United States. To attract life sciences investors, SelectUSA puts a spotlight on where the United States outperforms most nations with its strong intellectual property system, a science-based regulatory system, basic research activities in academic institutions, government research funding, and robust capital markets.
At the state level, the Massachusetts Life Sciences Center is a quasi-public agency that supports the growth of the life sciences sector by offering tax incentives and directing financial investments toward public and private institutions that undertake R&D and commercialize life sciences products, thereby supporting life sciences-related employment in the state.
The right prescription for growth
The thriving Kendall Square ecosystem has the right prescription for combining local and overseas innovation and entrepreneurial spirit to produce patient-centered life sciences solutions.
Nancy McLernon, President and CEO of the Organization for International Investment (OFII), the only business association exclusively comprised of US subsidiaries of foreign companies, says an important aspect of the success of the Kendall Square ecosystem is its recognition of the importance of global connections and international companies.
"The participation of foreign life sciences companies – from the early-stage start-ups to the long-established players – benefits the American economy and advances the goal of patient-focused innovation," says McLernon.
In the US-based life sciences sector, that's just what the doctor ordered.
© The Hinrich Foundation. See our website Terms and conditions for our copyright and reprint policy. All statements of fact and the views, conclusions and recommendations expressed in this publication are the sole responsibility of the author(s).
---