Free trade agreements
US-India trade ties continue to defy gravity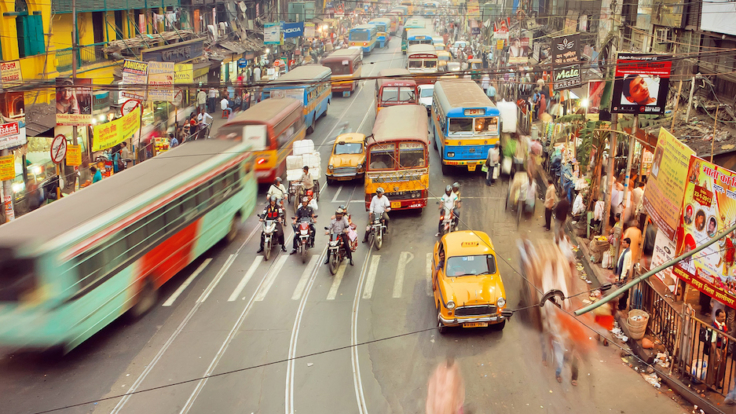 ---
Published 08 May 2020
India is one of the United States' top ten trading partners. But trade deficits continue to be a hot topic for policymakers in both countries.
Despite economic headwinds and each country's zero-sum approach towards trade, India is firmly among the United States' ten largest goods trade partners. And it's a fair bet that the best years for US-India economic cooperation lie ahead.
Sometime within the next two decades, India is likely to become the world's third largest economy. Within the next five years, India will surpass China to become the world's most populous nation and a key global market. Thus, it is no surprise that India is already among the world's most attractive markets for foreign investment.
US-India trade in numbers
Presently, India is the United States' ninth-largest goods trade partner and has the potential to be US seventh largest goods trade partner in the next decade. In March 2019, bilateral goods trade crossed the US$90 billion mark for the first time during any 12-month period. From India's perspective the trade relationship is even more important. In 2018-2019, the United States replaced China as India's top goods trade partner, a position it had lost over a decade earlier. India's goods trade surplus with the United States in fiscal year 2018-19 was US$16.9 billion, more than double the surplus with the next highest trade partner, Bangladesh.
However, this positive story hides a difficult truth — trade did not grow evenly between the first half and second half of the calendar year. Bilateral trade grew 5.2 percent over the full year but contracted over the last six months of 2019 by nearly eight percent. The US goods trade deficit with India widened during the year, from US$18.5 billion in 2018 to US$23.2 billion in 2019. While that number obviously pales in comparison to the US$346 billion goods trade deficit with China or the US$100 billion deficit with Mexico, it is the 11th-largest deficit with any US trade partner.
Caught in global headwinds
Globally, economic growth remains relatively depressed – even prior to COVID-19. The International Monetary Fund dropped its prediction of India's economic growth by nearly a full point between July and October 2019 to 6.1 percent. Moody's had downgraded India's outlook to negative, "partly reflecting lower government and policy effectiveness at addressing long-standing economic and institutional weaknesses."
COVID-19 has plunged the Indian economy to 1.9 percent growth this year, though with a forecasted recovery of 7.4 percent growth. Some of the drop in growth and trade over the second half of this year are outside the control of either nation, but the imposition of trade barriers can be controlled, particularly as Prime Minister Modi wishes to attract more foreign direct investment to boost post-COVID-19 recovery.
The government of Prime Minister Narendra Modi came to office in May 2014 for its first five-year term. The government quickly moved on significant reforms, touching on taxation, legal, foreign investment liberalization, and other key investment impediments. However, since its re-election in May 2019, the Modi government has been much less aggressive in pursuing economic reforms while also considering restrictions in areas like data flows and e-commerce that can seriously undermine investor confidence in India.
Similarities causing friction
Trade deficits continue to occupy an important place in policymaking in Washington and New Delhi. Both nations' leaders approach trade as more of a zero-sum proposition and are deeply concerned about protecting — and growing — domestic manufacturing. The worry about a widening trade deficit has often sparked protectionist tendencies from both sides.
In the recent past, Prime Minister Modi has adopted local content mandates in sectors with high levels of imports, raised customs duties in sectors he seeks to protect, adopted price controls on pharmaceuticals and medical devices as well as on credit card fees and airline tickets, and imposed limitations on foreign direct investments in sectors including e-commerce. For its part, the United States included India as part of new tariffs on steel and aluminum, revoked India's trade benefits under the Generalized System of Preferences (GSP) program and threatened further actions, including placing new limits on technology worker visas.
Rebounding into a stronger relationship
Trade was beginning to slow prior to COVID-19 and the economic effects of the pandemic are yet to be fully realized as the future remains uncertain. But US-India relations have shown surprising resilience and improvements in the face of serious speed bumps.
How policymakers respond to these challenges – whether they choose to erect trade barriers or continue to liberalize – will determine whether both countries can use the opportunity to rebound into a stronger commercial relationship or whether each will retreat, potentially hampering long-term recovery.
© The Hinrich Foundation. See our website Terms and conditions for our copyright and reprint policy. All statements of fact and the views, conclusions and recommendations expressed in this publication are the sole responsibility of the author(s).
---