Digital trade
Online micro-work and freelancing: Tapping into the global talent pool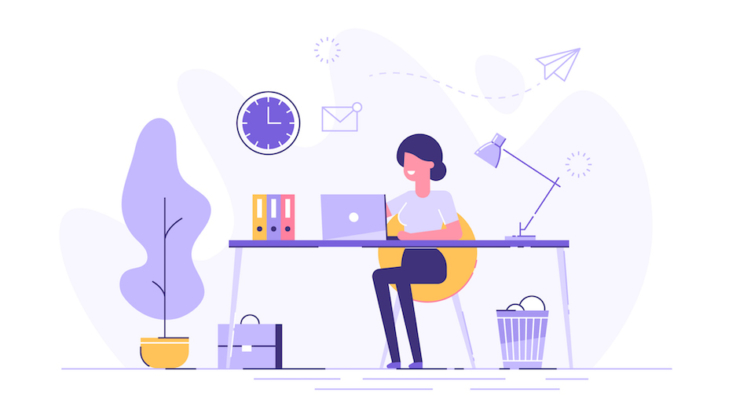 ---
Published 08 February 2019
Technology has enabled us to tap into a global labor pool of remote workers freelancing anywhere in the world. Forty-eight million workers registered their services on online outsourcing sites in 2013.
I have an affliction that involves seeing trade in everything. Take my recent experience hiring a freelance graphic designer on the website Fiverr. I thought it would be fun to convert the photos of the TradeVistas team members into illustrations. For US$5 per illustration, it was a bargain.
With this small project I was introduced to the world of "online outsourcing" or "paid crowdsourcing." Technology has enabled us to tap into a global labor pool of remote workers anywhere in the world there's a good Internet connection. Dedicated websites serve as Internet-based marketplaces for the exchange of these cross-border services. You may have used some of them: Upwork, Freelancer, Amazon Mechanical Turk, or CloudFactory.
The kind of work offered on these sites ranges from microtasks that do not require skills, like data entry, to freelance work that requires some technical skills, like my graphic design project, other multimedia services, software development, or accounting services. The World Bank estimates about 48 million workers registered their services on online outsourcing sites in 2013, and the industry generated roughly US$4.8 billion in 2016.
Almost two-thirds of the workers on these sites are from the United States, India, and the Philippines. Online freelancing is popular in Serbia and Romania in Eastern Europe, and in Kenya and South Africa in Sub-Saharan Africa.
The freelancers are predominantly below the age of 35. Seventy-five percent of online freelancers have a university degree as compared with a third of the micro-workers. The micro-workers tend to work online fewer than 20 hours per week, mainly to generate supplementary income. For freelancers, however, online work has become a mainstay to improve skills, develop portfolios and a client base, and to potentially ditch a worse paying job outside the home.
That's good news for workers in very low-wage markets. They can earn more selling their services to clients around the world. But it can be bad news for workers in the United States who have to lower their rates to compete online. Another downside: The World Bank has found a significant wage differential among workers in developing countries competing with one another.
For every negative, there's potential for a positive outcome. Full-time online workers in Kenya, Nigeria, and India for example, can earn salaries that are comparable to, or higher than, their peers in traditional work and online freelancing services can provide a valuable on-ramp to employment for women.
All in all, I felt conflicted working with my designer in Bangladesh. Fiverr takes about 20 percent of the fee, and they are probably also charged a financial transaction processing fee, so US$5 per illustration may have actually turned into only a US$3 profit. Maybe that's welcome income for the Bangladeshi designer, but how can an American graphic designer compete with that?
I also found that communication was a problem. A picture should be worth a thousand words, but I started out with blue hair and brown eyes. A request for a revision produced a new version with light brown hair but purple eyes. In the end, I called in a favor to an American designer who at least replaced the purple eyes with blue. I'm not sure the whole experience was worth the US$5. You be the judge.
© The Hinrich Foundation. See our website Terms and conditions for our copyright and reprint policy. All statements of fact and the views, conclusions and recommendations expressed in this publication are the sole responsibility of the author(s).
---