US-China trade
Three China experts assess National People's Congress (NPC) outcomes
---
Published 29 May 2020 | 8 minute read
The Hinrich Foundation invited three China experts to assess what the National People's Congress (NPC) outcomes mean for global trade and for China's international engagement in 2020.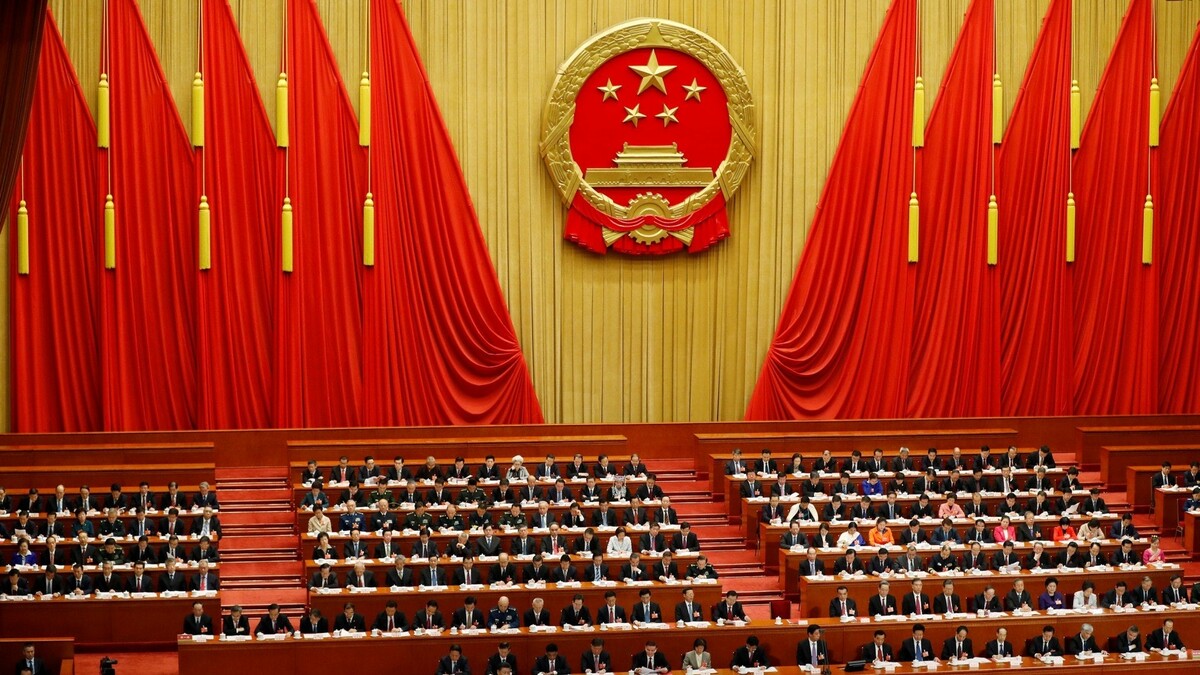 The annual meeting of China's National People's Congress (NPC) closed yesterday, after seven days of carefully choreographed deliberations.

Nominally China's highest political institution, the NPC takes place annually during spring and runs in parallel with the Chinese People's Political Consultative Conference (CPPCC) – a meeting of the country's top political advisory body. These two meetings are collectively known as the "two sessions" (lianghui).

While this year's two-sessions were the shortest since 1978, they included discussions relating to the controversial national security law for Hong Kong, ways to revive the Chinese economy and how to manage the escalation in China-US tensions.

The Hinrich Foundation invited three China experts to assess what the NPC outcomes mean for global trade and for China's international engagement.
Kenneth Jarrett
Senior Advisor, Albright Stonebridge Group
Stabilizing employment, ensuring living standards and eliminating poverty were key themes at this year's NPC meeting. The government announced fiscal and monetary policies to stimulate the economy, but did not go overboard. The main drama came from the government's decision to impose national security legislation on Hong Kong, which dominated overseas commentary on the parliamentary session. Also evident from the proceedings was Beijing's grim view of an external environment characterized by strategic rivalry with the United States, global recession and anti-globalization sentiments. Emphasizing domestic consumption and advances in high technology are key parts of China's response.

Dr. Song Gao
Co-CEO and Head of Research, PRC Macro
China NPC emphasized domestic growth, income stimulation, employment creation and reconciliation. Chinese officials will need to adopt a more conciliatory stance vis a vis the U.S. and other neighboring countries, and to temper their Belt and Road ambitions. Domestic politics will shift to horse-trading in anticipation of the 2022 Central Committee election. 
Alicia Garcia Herrero
Chief Economist for Asia Pacific, NATIXIS
NPC announcements suggest rather low expectations for economic activity in 2020 and perhaps beyond, and that China's recovery is far from complete. If the stimulus is reoriented towards more productive investments, growth should resume but perhaps with lingering unemployment. Fiscal transfers will be required to support household income so that China's long-standing pursuit of a consumption-led growth model can be achieved. 
© The Hinrich Foundation. See our website Terms and conditions for our copyright and reprint policy. All statements of fact and the views, conclusions and recommendations expressed in this publication are the sole responsibility of the author(s).