Trade and geopolitics
Quick take: How is China responding to the Ukraine crisis?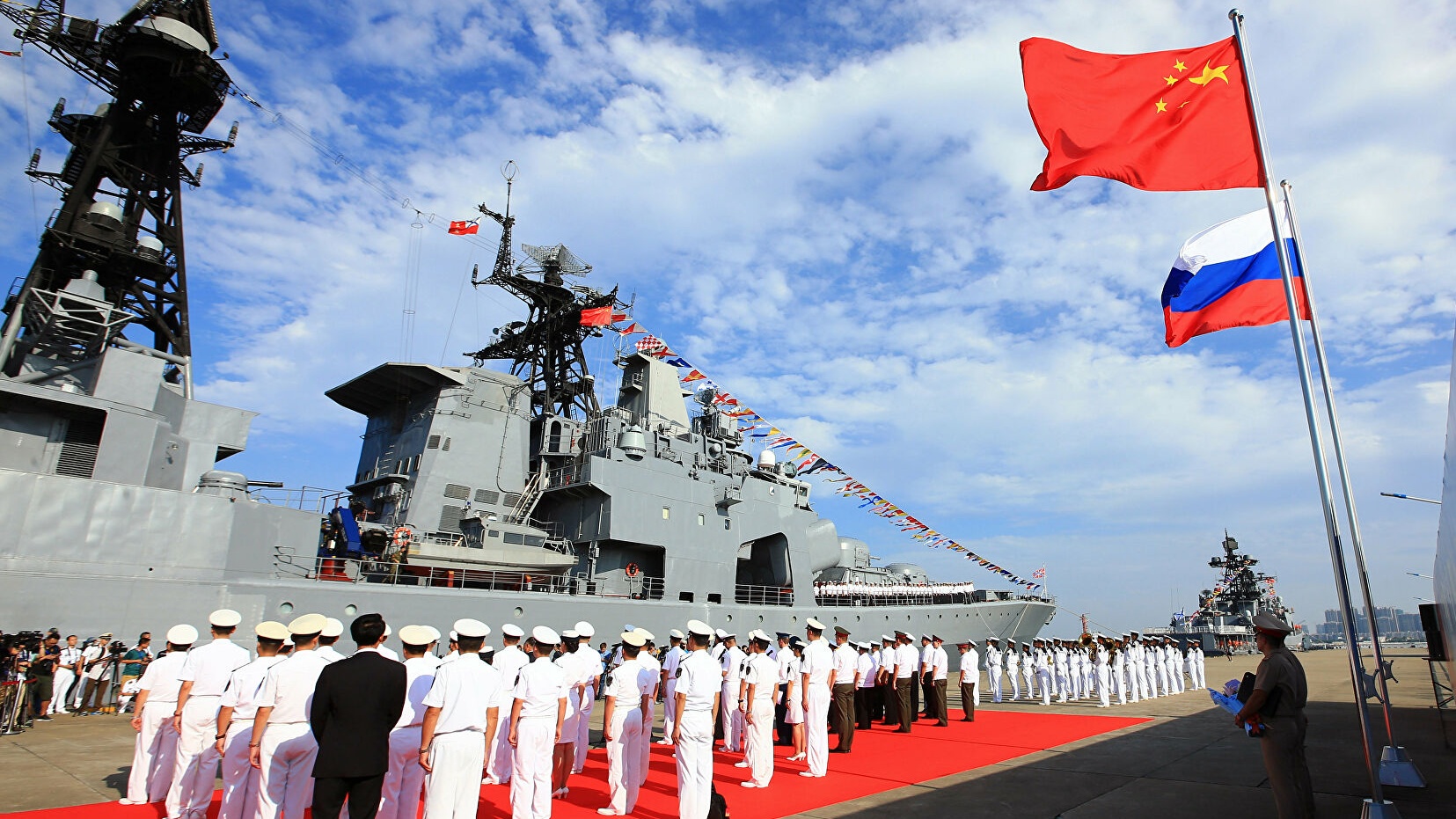 ---
Published 01 March 2022
From broader economic calculations to philosophical dilemmas, China's so-called "no limits" partnership with Russia might prove to have limits after all. It remains to be seen whether China can offset the impact of restrictions agreed to by the US and other nations in response to the Ukraine crisis.
Russia's invasion of Ukraine has provoked a remarkably unified response, with the US, the EU, Japan, Australia, and countries from every corner of the globe slapping tough sanctions – trade, financial, and otherwise – on Russia.
What is China's position?
China is in a tough situation and will need to strike a delicate balance. Having recently announced their "no limits" partnership, China has to demonstrate solidarity with Russia.[i] But given the headaches that have already been caused by existing US trade restrictions on China, especially in technology trade, Beijing would prefer to avoid any actions that could subject China to additional restrictions. It's safe to assume the US Congress, along with the Biden White House, will be watching China's reaction very closely. The US will likely look for ways to raise the cost to China of supporting Russia, in the hopes of shifting Beijing's cost-benefit analysis. The so-called "no limits" partnership might prove to have limits after all.
Although the Russia-China trade and investment relationship has been growing, Russia's economic relevance to China still pales in comparison to the West's. As a market for China's exports, the total size of Russia's economy, for example, is about the same size as the single US state of Texas.[ii]
Setting aside economic calculations, China also faces philosophical complications. Russia's ostensible rationale for launching the military invasion was to support pro-Russian separatist forces. This seemingly violates a cornerstone of China's foreign policy: respect for national sovereignty.
What about China's companies?
China's companies could find themselves facing a dilemma. Failing to comply with US restrictions would subject Chinese companies to penalties – albeit hard to enforce – and possibly being cut off from US technology and financing. But if they do comply, that would run afoul of China's law which punishes local companies for complying with extraterritorial sanctions.
Where can China and Russia work together?
Both Russia and China share a joint interest in seeing a larger portion of global trade transactions settled in currencies other than the US dollar, and the Ukraine crisis could further fuel those efforts. In 2020, only 23% of Russia's exports to China were denominated in dollars; however the figure for China's exports to Russia was 60%.[iii]
Greater cooperation in energy seems to be already underway. China's demand for gas is projected to double by 2035, but it would be premature to speculate on whether China could ever replace lost gas sales to Germany.[iv] 
China's lifting of restrictions on Russian wheat and barley imports is clearly intended to show support for Russia while others are cutting off trade and investment, but it remains to be seen if this will primarily be a symbolic gesture or if it will have meaningful economic impact. It's also important to note that any potential Russian wheat and barley exports to China would have to be free of the fungus which caused China to block these products in the first place.[v] In any case, nothing will happen with expanded trade relations overnight.
Can China offset the impact of restrictions against Russia?
China's ability to offset the impact of Western actions will be determined by the scale and scope of restrictions ultimately agreed to by the US and its partners. At this point, the West has not yet put all its cards on the table, leaving open the option of tightening the screws later, if need be.
[i] https://www.reuters.com/world/europe/russia-china-tell-nato-stop-expansion-moscow-backs-beijing-taiwan-2022-02-04/
[ii] https://www.usatoday.com/story/money/2019/04/17/how-gdp-of-us-states-compares-to-countries-around-the-world/39295197/
[iii] https://www.atlanticcouncil.org/blogs/econographics/russia-and-china-partners-in-dedollarization/
[iv] https://www.dw.com/en/russian-gas-boost-fuels-moscows-china-pivot/a-60393843
[v] https://edition.cnn.com/2022/02/25/business/wheat-russia-china-intl-hnk/index.html
© The Hinrich Foundation. See our website Terms and conditions for our copyright and reprint policy. All statements of fact and the views, conclusions and recommendations expressed in this publication are the sole responsibility of the author(s).
---