Free trade agreements
Three reasons a EU-US trade deal makes sense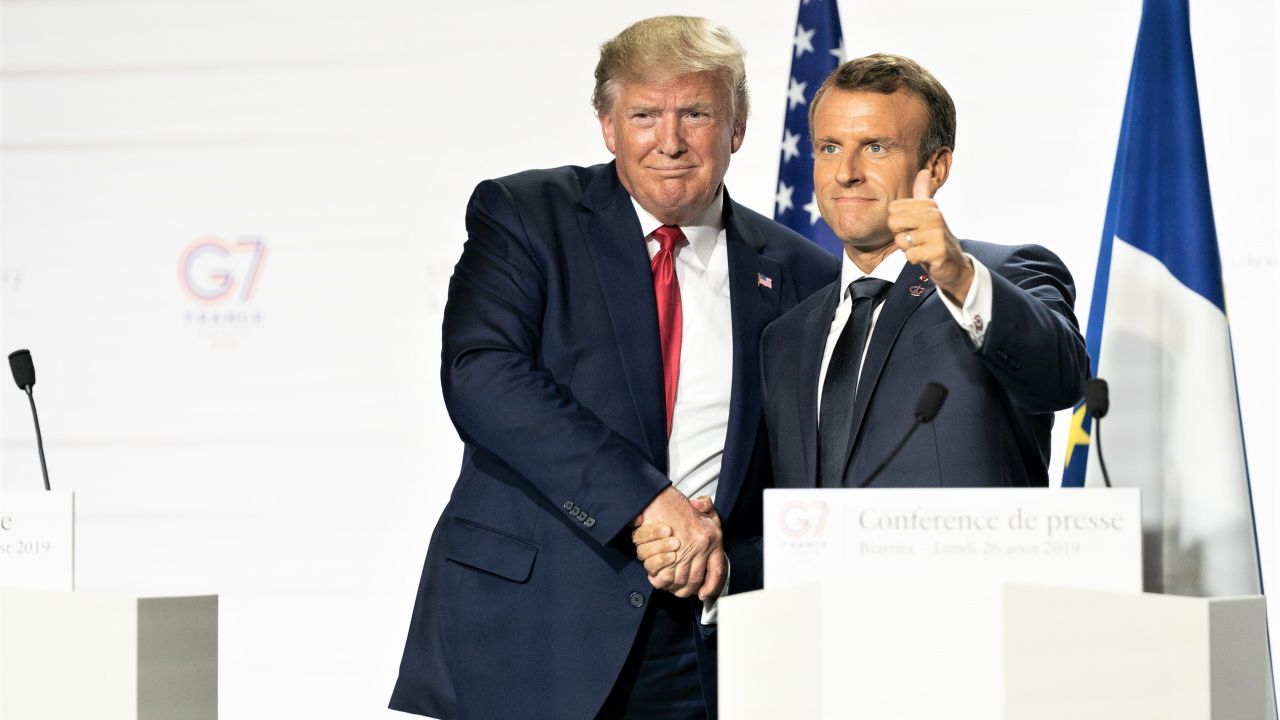 ---
Published 10 September 2019 | 4 minute read
With the global trade system reeling, trade barriers on the rise, and US-China negotiations at an impasse, we look at why stronger EU US trade makes sense and at three compelling reasons why a trade deal should be a priority.
Although the recent G-7 meeting in Biarritz, France was more noteworthy for highlighting the divisions that exist between the US and EU on issues ranging from Russia to climate change, there was also some potentially upbeat news on cross-Atlantic relations. President Trump, speaking at the closing press conference, expressed his view that a US-EU trade agreement could be "very close".
Trump and European Commission President Jean-Claude Juncker had agreed to launch these negotiations in July of 2018 at the White House, pledging to "work together towards zero tariffs, zero non-tariff barriers, and zero subsidies on non-auto industrial goods".  The joint statement went on to say that both sides will work to reduce obstacles resulting from differing standards and increase trade in several specific sectors, including soybeans.  There is not however any reference to agriculture as a whole being included, although there is a reference to opening markets for "farmers and workers".
Not surprisingly, both sides have chosen to interpret the ambiguous wording in ways that suit their interests. The US is adamant that agriculture be included in any deal; the EU is equally adamant about its exclusion – and negotiations have remained stuck in a holding pattern.    
The mixed signals, along with the very real substantive challenges that any US-EU trade negotiation would have to overcome, means that prospects for a US-EU deal are unclear.  There are however three important reasons why such a trade agreement would make sense, and should be earnestly pursued by both sides:
1. Sheer economic scale and philosophical commonality
The US and the EU are the two largest economies in the world, jointly accounting for about 50 percent of global GDP and encompassing roughly 830 million citizens.  They already enjoy the largest economic relationship in the world, with $1 trillion in bilateral trade – and that could be increased by $26 billion under a trade agreement.
The US and EU share similar development levels, have market economies, democratic systems of governance, strong rule of law and property rights, as well as high quality labor and environmental standards.  This means that many of the pitfalls that have complicated trade relations between developed and developing countries, as well as market and non-market economies, could be avoided.  And both the US and EU have been historical stewards of the multilateral, rules-based trade system. Given this high degree of compatibility and commonality, the rationale for a trade agreement between these economies is self-evident.
The imperative to pursue such an agreement is now especially high.  The multilateral system is in disarray, trade barriers are on the rise, and the credibility of market economies is being challenged like never before.  A trade agreement which mutually strengthens the philosophies and systems which the US and the EU have traditionally shared would inject some much-needed stability and confidence into the faltering post-war framework on trade, economics and cross-Atlantic cooperation.   And it would send a useful signal about the staying power of market economies and the value of expanding trade, especially where sufficient mutual interest and compatibility exists.
2. Greater regulatory harmonization would save billions of dollars
Although it is not the most glamourous topic in international trade, greater regulatory harmonization is one of the most effective tools we have to clear away the bureaucratic obstacles that make it more difficult, costly and time-consuming to ship products across borders.
Products of all types – ranging from toasters to the most sophisticated medical devices – are required to obtain certification of compliance with specified technical standards. But once a US company, for instance, has spent the time and expense of certifying its product in the US, it can be excessively burdensome to then secure the relevant – and frequently duplicative – certifications in the EU.  In most instances, it's not a case of one standard being "higher" or "tougher" than the other. Simply having different standards or certification procedures can be enough to slow trade and increase cost.  Removing such regulatory divergences between US and EU standards could yield estimated economic gains of $200 billion a year for both economies. To be clear, greater harmonization does not imply that one side "lowers" its standards.  It's more a case of applying common sense and pragmatism to ensure that standards don't unnecessarily hinder otherwise safe and mutually beneficial trade. 
Agriculture is of course the real hornet's nest when it comes to regulatory harmonization.  Wide differences exist between the US and EU over the suitability and safety of things like chlorine-washed chicken.  But even if progress is limited in these areas, substantial benefits for consumers and companies on both sides can be reaped by greater harmonization in a multitude of other areas.
3. Defusing current or potential future trade battles
The controversial use of Section 232 national security tariffs by the US has become a flashpoint on the trade landscape that needs to be addressed. The US imposed Section 232 tariffs on steel and aluminum of 25 and 10 percent respectively in March 2018.  The EU promptly retaliated with 25 percent tariffs on a $2.8 billion range of US products — including motorcycles, bourbon, orange juice, and tobacco — specifically tailored to produce both economic and political pain.  As a result of this round of tit-for-tat tariffs, producers and consumers on both sides of the Atlantic have suffered.  The disposition of a Section 232 investigation into auto imports is still pending and could result in tariffs that would be considerably more painful for the EU.
Successfully concluding a US-EU trade agreement would require the existing steel and aluminum tariffs, along with the retaliatory tariffs, to be removed. And the threat of potential future automotive tariffs would likewise have to be taken off the table.
The steel and aluminum tariffs have been damaging enough.  But automotive tariffs, along with the stiff retaliatory tariffs the EU would implement (a target list amounting to a staggering $39 billion in trade has already been developed), would undoubtedly put US-European trade relations on the worst footing we've seen since the 1960s.  Avoiding the possibility of such a calamitous outcome would be a major positive achievement.
There has been no shortage of ill-advised and counter-productive trade actions taken over the past two years.  A US-EU trade deal is one initiative that actually makes sense.  The unsuccessful attempt under the Obama Administration to negotiate a Trans-Atlantic Trade and Investment Partnership (TTIP) demonstrates that it won't be easy.  But the rationale and the imperative for such an agreement has only intensified in the meantime.  With indications being that one or perhaps both sides in the US-China trade dispute might be losing interest in trying to get a deal done before the 2020 US Presidential election, US-EU negotiations should now move up the priority list.
© The Hinrich Foundation. See our website Terms and conditions for our copyright and reprint policy. All statements of fact and the views, conclusions and recommendations expressed in this publication are the sole responsibility of the author(s).
---