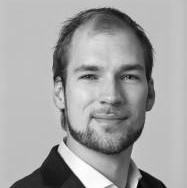 Jos Meester
Senior Research Fellow, Clingendael, Netherlands Institute of International Relations
Jos Meester is a Senior Research Fellow at the Conflict Research Unit of Clingendael (CRU).
His work focusses on the functioning of the private sector in conflict affected environments. He is in particular interested in supply chains spanning across political divisions, as well as the close relationship of political and private sector elites and its consequences for the stability of political power structures.
Prior to his work at Clingendael, Jos worked as a management consultant at KPMG in both the Netherlands and Brazil. In these positions he worked on strategic and operational issues, such as market entry assessments, operational optimisations and procurement improvement projects. These projects took place mainly in the Oil & Gas, Construction, Transport and Healthcare & Pharmaceuticals sectors.
Jos holds a Master degree in Political Science and Public Administration from Leiden University (the Netherlands), during which he specialized in the stability of formal and informal political institutions.
Latest articles by this expert