Event Details
03 November 2021 | 8:30 pm Singapore Time
Regulatory regimes around the world are pushing to claim jurisdiction over data. While the impact of such policies remains largely unknown, the curbing of data flows and potential splintering of the global internet threaten to undermine development and economic growth. Join our discussion with four public policy experts to gain insights on 'digital sovereignty'.
As data becomes more central in today's increasingly digital economy, some governments are reserving the right to control the collection, ownership, usage, and storage of citizens' data. For these policymakers, the digital world can no longer remain outside government jurisdiction. Subjecting the internet and the data it generates to traditional conceptions of territoriality disrupts the flow of cross-border data and threatens to limit the potential of new technologies. Data sovereignty may radically alter digital trends that appear to be unstoppable.
This outlook also complicates efforts to build a global consensus on shared rules for governing how data crosses borders for processing or storage. The potential fragmentation of the global digital economy prompts critical questions. Will stricter regulation impede international trade? Should policymakers wield power over data in ways that limit its utility for society at large?
Join esteemed experts of public policy – Deborah Elms of the Asian Trade Centre, Susan Ariel Aaronson of George Washington University's Digital Trade and Data Governance Hub, Associate Professor of Law Henry Gao of Singapore Management University, and Francisco Mingorance of Cloud Infrastructure Services Providers in Europe – to learn their insights and recommendations on digital sovereignty. This webinar will be moderated by Dini Djalal, Associate Director (Editorial) of the Hinrich Foundation.
For more in-depth analysis, read: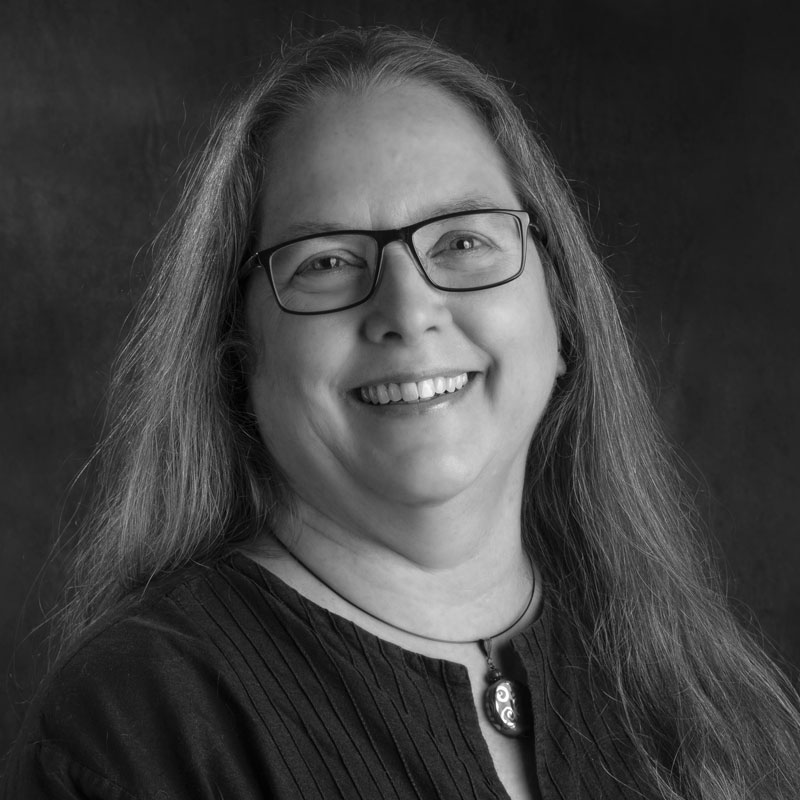 Deborah Elms
Founder and Executive Director of the Asian Trade Centre
Dr Deborah Elms is the Founder and Executive Director of the Asian Trade Centre. Dr. Elms is also Vice Chair of the Asia Business Trade Association (ABTA) and sits on the International Technical Advisory Committee of the Global Trade Professionals Alliance and is Chair of the Working Group on Trade Policy and Law.
She is a senior fellow in the Singapore Ministry of Trade and Industry's Trade Academy. Previously, Dr Elms was head of the Temasek Foundation Centre for Trade & Negotiations (TFCTN) and Senior Fellow of International Political Economy at the S. Rajaratnam School of International Studies at Nanyang Technological University, Singapore.
Her projects include the Trans-Pacific Partnership (TPP) negotiations, the Regional Comprehensive Economic Partnership (RCEP), the ASEAN Economic Community (AEC) and global value chains. Dr. Elms received a PhD in political science from the University of Washington, a MA in international relations from the University of Southern California, and bachelor's degrees from Boston University.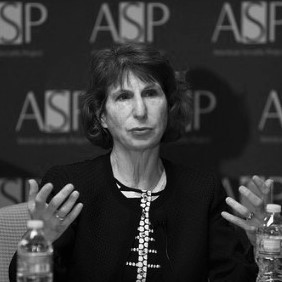 Susan Ariel Aaronson
Research Professor and Director of the Digital Trade and Data Governance Hub, also GWU Cross-Disciplinary Fellow, Affiliate, Institute for International Economic Policy; Sigur Center, and Institute for Science and Technology Policy
Susan Ariel Aaronson is Research Professor of International Affairs and Director of the Digital Trade and Data Governance Hub. Aaronson conceived of and directs the Hub, which aims to educate policymakers, the press and the public about domestic and international data governance issues from digital trade to public data governance.
Aaronson is also a Cross-Disciplinary Fellow and affiliate at GWU's Institute for International Economic Policy, the Institute for Science and Technology Policy and the Sigur Center. She is also a Senior Fellow at the think tank Center for International Governance Innovation (GIGI) in Canada where she publishes much of her research
Aaronson is currently directing projects on mapping data governance; and writing on comparative advantage in data; trade as a tool to counter disinformation; data and national security, and America's approach to stimulating AI. Her research has been funded by the Hewlett, MacArthur, Koch, Ford, and Rockefeller Foundations; governments such as the Netherlands, U.S., and Canada; the UN, ILO, and World Bank, and U.S. corporations including Ford Motor and Levi Strauss.
Dr. Aaronson is a frequent speaker and writer on international economic developments. She regularly writes op eds for Barrons. Aaronson has commented on economics on "Marketplace, "All Things Considered," Morning Edition," NBC, CNN, the BBC, and PBS. Previously, Aaronson was a Guest Scholar in Economics at the Brookings Institution (1995–1999); and a Research Fellow at the World Trade Institute 2008-2012. . Aaronson was also the Carvalho Fellow at the Government Accountability Project and the Minerva Chair at the National War College.
GWU is a member of the Public Interest Technology Network and as the designated representative Aaronson works to encourage education and research that facilitates public understanding of technology and technology that serves the public. She is a member of the Advisory Board for Human Rights Under Pressure (a doctoral program funded by the German and Israeli government to teach human rights); and the Advisory Board of Business and Human Rights.org. In recent years, she has been a pro-bono advisor to the UN Special Representative on Transnational Corporations and Human Rights, and the Congressional Human Rights Caucus. She has also consulted for the ILO; the World Bank; Free the Slaves; the Ford Foundation; the Extractive Industries Transparency Initiative; the Progressive Policy Institute the Stanley Foundation; several corporations; and the governments of Canada, Belgium, and the Netherlands, among others. In her spare time, Aaronson enjoys triathlons and ballet.
Henry Gao
Associate Professor of Law, Singapore Management University and Dongfang Scholar Chair Professor at the Shanghai Institute of Foreign Trade
Widely published on issues relating to China and the WTO, Henry Gao's international trade law expertise is sought by governments and multilateral organizations.
Henry is Associate Professor of Law at Singapore Management University and Dongfang Scholar Chair Professor at the Shanghai Institute of Foreign Trade.
With law degrees from three continents, he started his career as the first Chinese lawyer at the WTO Secretariat. Before moving to Singapore in late 2007, he taught law at the University of Hong Kong, where he was also deputy director of the East Asian International Economic Law and Policy Program. He has taught at the International Economic Law and Policy Program in Barcelona and the Academy of International Trade Law in Macau, and was the academic coordinator of the first Asia-Pacific regional trade policy course officially sponsored by the WTO.
Widely published on issues relating to China and the WTO, Associate Professor Gao has provided advice on trade issues to many national governments, as well as the WTO, the World Bank, the Asian Development Bank, the Asia- Pacific Economic Cooperation and the Association of Southeast Asian Nations. His research has been featured in CNN, BBC, The Economist, Wall Street Journal and Financial Times.
He sits on the advisory board of the WTO Chairs Program, which was established by the WTO Secretariat in 2009 to promote research and teaching on WTO issues in leading universities around the world. He is also a member of the editorial board of the Journal of Financial Regulation, which was launched by Oxford University Press in 2014. He is currently working on issues relating to digital trade, WTO reform and the Belt and Road Initiative. He also holds multiple advisory positions with trade and development organizations and sits on a number of editorial boards.
Associate Professor Gao graduated as a Juris Doctor from Vanderbilt University in 2002, has an LLM from University College London and an LLB (summa cum laude) from China Youth Politics Institute.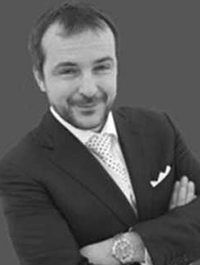 Francisco Mingorance
Executive Secretary, CISPE (Cloud Infrastructure Services Providers in Europe)
For over 25 years Francisco advises international firms and governments agencies on European and International policy and regulatory matters.
In 1999 he participated in the development of the European Commission policy on the WTO TRIPs and access to patented pharmaceuticals in Africa. Francisco moved back to private sector and developed the representation of the Business Software Alliance (BSA) in Brussels where and managed European regulatory affairs for leading international tech corporations for over 10 years.
As founding partner of Europa Insights, Francisco supports several organizations bringing together leading European corporations, SMEs and research institutions, such as IP Europe (coalition for R&D and IP-intensive European-driven innovators) and CISPE (Cloud Infrastructure Providers). He also advocates for the next European budget ("InvestEU") to include financing mechanisms to finance the intellectual property of R&D-intensive European start-ups.