Trade and technology
The Last Mile: How technology helps and hinders the toughest leg of global commerce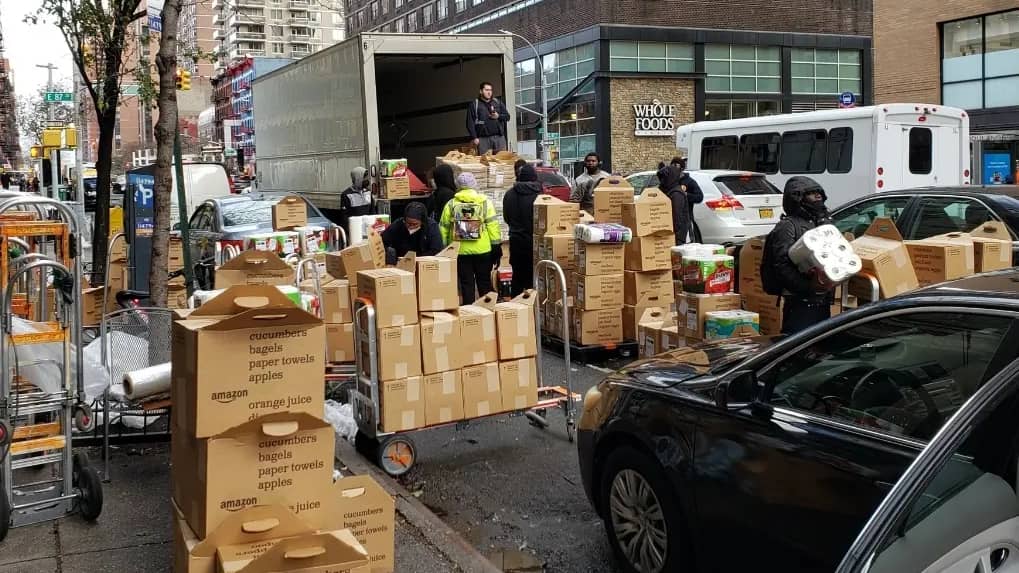 ---
Published 25 January 2023
The e-commerce boom brought billions of packages to city corners, curbs, and airspace, bringing global trade to city streets even as it pits interest groups against each other. But it has also catalyzed delivery startups and new logistics and fulfillment models, transforming the way the most difficult portion of trade facilitation is being handled.
The explosive growth of e-commerce and consumers' demand for convenient home delivery have reshaped life and traffic in cities around the world.
On the one hand, the e-commerce boom has catalyzed the creation of last mile delivery startups and new logistics and fulfillment models, enabling small businesses and individuals to transact directly and promoting new jobs and tax dollars for local governments.
On the other hand, cites wrestle with challenges such as congestion and emissions, competition for curb space, "not in my backyard" issues resulting from massive e-commerce warehouses, and the rise of new liability and privacy challenges posed by autonomous delivery vehicles.
In this paper, Kati Suominen, Research Fellow of the Hinrich Foundation and Founder and CEO of Nextrade Group, traces the boom in on-demand delivery, studies how established brands and startsup are adopting to new developments, and examines how innovative technologies could help overcome the challenges of making the last mile in supply chains.
© The Hinrich Foundation. See our website Terms and conditions for our copyright and reprint policy. All statements of fact and the views, conclusions and recommendations expressed in this publication are the sole responsibility of the author(s).
---