Digital trade
Will China's big techs overtake Silicon Valley?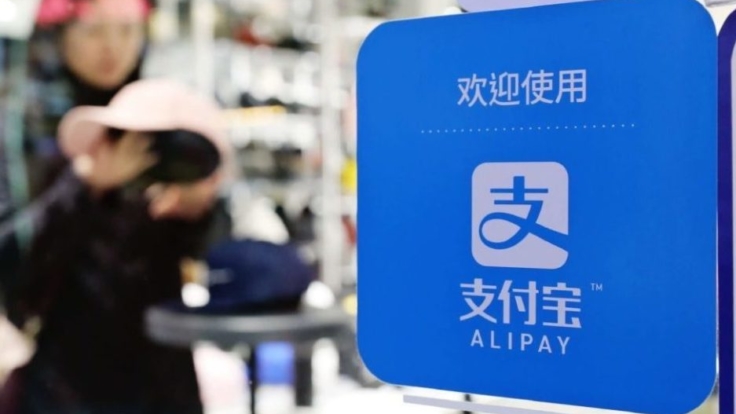 ---
Published 30 November 2018
Tencent and Alibaba are names you need to know. They are leaders among China's five Big Tech firms. Chinese tech firms are growing fast and starting to rival American giants Apple, Amazon, Alphabet, Microsoft, and Facebook. Whoever among these giants acquires the most consumer information on habits, preferences, spending patterns, and financial behaviors stands to win in our growing global digital economy.
A must-read on China's rising Big Tech firms
Tencent and Alibaba are names you need to know. These Chinese corporations have market capitalizations that are growing fast and starting to rival American giants Apple, Amazon, Alphabet (Google's parent company), Microsoft, and Facebook.
Dennis Ferenzy, an economist with the Institute of International Finance, recently published a report titled, A New Kind of Conglomerate: Bigtech in China. We think it's a must-read to understand the global battleground for big tech dominance.
Ferenzy explains the core differences between American bigtechs and their Chinese competitors:
"Alibaba and Tencent…are best understood as Google, Facebook, Twitter, Amazon, PayPal, Charles Schwab, Orbitz, Uber, and Spotify rolled into one…But, unlike many of those firms, Alibaba and Tencent also operate with a tight link to state objectives, particularly on issues related to urbanization, financial inclusion, the social credit system, domestic intelligence, the Belt and Road Initiative, advanced healthcare, autonomous vehicles, and facial recognition."
Digital life with Chinese characteristics
The sprawling scope of Chinese big tech platforms touches nearly every facet of the average Chinese citizen's daily life, from bike sharing to food delivery, banking, insurance, music streaming, education, mobile payments, social media, and of course – online shopping.
Interactions with customers along all of these touchpoints enables China's big techs to acquire massive amounts of data which perpetuates their dominance in the home market – and makes them vital instruments of state policy.
The Chinese big techs are leveraging their strength in the massive Chinese market to bring their digital ecosystems to international markets. They are actively investing in local companies they can integrate into their platforms, acquiring more local customers and more customer data.
Who are they?
The five big tech firms in China are Alibaba, Tencent, Baidu, Ping An, and JD.com. Alibaba is most well-known, having been founded by global personality, Jack Ma.
More than 500 million people shop on Alibaba apps every month, giving them access to 10 million merchants. Beyond its e-commerce site, 80 percent of Chinese internet users frequently access a suite of Alibaba internet platforms.
Tencent's behemoth mobile messaging app is WeChat. WeChat is now China's main channel for social and business communication, transmitting 38 billion messages a day among its users. Users don't have to leave the WeChat app to stream music, play games, check traffic, pay bills, or schedule a doctor's appointment. Ferenzy points out that this "seamless integration between the majority of popular apps in the country gives Tencent priceless insights into the habits of over one billion people."
Baidu is China's answer to Google, controlling 70 percent of China's online search market. Like Alibaba and Tencent, Baidu has parlayed its market dominance to expand into other sectors including financial services.
Ferenzy points out that, while e-commerce is their bread-and-butter, each of the big five have pushed into virtually every sector and industry vital to the Chinese economy. Ping An began as an insurer that moved to mobile payments and peer-to-peer lending. The company is now engaged in the provision of city services and healthcare services. JD.com is another e-commerce company that has pushed into financial services and wealth management.
We'll help you pay for that online purchase
The financial services offerings provide a connective tissue across Chinese big tech platforms and product offerings. All five big techs have carved out large roles providing consumer and small business financing including lending, wealth management, credit scoring, insurance, and mobile payments through platforms such as WeChat Pay, Alipay, and Baidu Wallet.
Jumping into financial services has provided the companies with what Ferenzy calls a "360-degree view of a customer's financial life," data that fuels increasingly customized products across all of their other businesses. In one example, Ferenzy says Alipay users shopping online often see customized loan offers advertised on Alibaba. They can apply online, secure approval, and receive funds in their accounts within minutes.
China lacks a nationwide system for evaluating creditworthiness and a lack of credit history inhibits some two-thirds of China's citizens from obtaining credit from banks. Big tech firms are filling the need by offering personal credit scores based on a user's transaction data on their platforms. Tencent's WeBank can provide unsecured personal loans using data from its messaging and social media platforms to evaluate the potential for individual fraudulent activity.
Investing in what drives the economy
China's big techs, particularly Alibaba and Tencent, have a vast digital footprint with many online platforms integrated into their ecosystems. To maintain such a massive presence online, these firms have invested heavily in IT infrastructure and emerging technologies.
Chinese big techs invested early in the cloud technologies deployed in their own array of businesses, and now offer cloud services to other businesses (similar to Amazon which offers Amazon Web Services to other businesses). Ferenzy says Ping An has developed a suite of technology offerings including AI, big data, blockchain, and biometrics, and hopes B2B sales of will generate fully half of its overall earnings.
As e-commerce grows, Alibaba and JD.com are also investing directly in the freight and logistics businesses, acquiring major distributors, warehousing, and delivery operations. In addition to other core direct investments, the big five have become major providers of venture capital funding, getting smaller startups off the ground.
More than US$120 billion in private equity and venture capital has been invested in Chinese tech companies in recent years, with 34 new Chinese companies achieving "unicorn" startup status last year, valued at over US$1 billion. Sixty percent of those unicorns got their start with direct or indirect equity share ownership from Baidu, Alibaba, and/or Tencent.
The strategic role of big techs as national champions
The Chinese government has backed these firms, providing them with capital and investments, and shielding them from competition in their market. In turn, the Chinese government sees these conglomerates as vehicles for achieving the high-tech production goals it has laid out in its "Made in China 2025" plan and presses them into service of national social goals.
As leaders in artificial intelligence and other technologies, China's big tech firms have established R&D labs in partnership with state-owned companies and national institutions to advance applied research and product development. They are also enlisted to partner with provincial and city planners in apply smart technologies to design more efficient transportation systems, reduce energy use, and improve the delivery of public services.
The national government has even enrolled Tencent to help improve patient interactions in the healthcare system, from scheduling doctor's appointments, paying bills, and delivering medical consultations through WeChat accounts. Like IBM's Watson, Tencent is working to apply AI to assist healthcare professionals evaluate and diagnose patients, predict patient diseases, and forecast the spread of contagious conditions like influenza.
Westward: Clash of the Big Tech titans?
Where Chinese citizens go, China's mobile payment systems go. Chinese tourists find they can use Alipay in most countries around the world. High-end retailers, hoteliers, and tourist attractions have adopted China-friendly payment methods. China's big techs are also expanding their presence through acquisitions and investments in foreign firms with complementary technologies and a built-in customer base.
They will find headwinds in the form of some country's data privacy laws and newly beefed up laws requiring greater scrutiny of inbound investments, such as the Foreign Investment Risk and Review Act in the United States, but there is no doubt that China's big tech firms will give American tech firms a run for their money in third markets globally. Whoever acquires the most consumer information on habits, preferences, spending patterns, and financial behaviors stands to win in our growing global digital economy.
Dive deeper in Ferenzy's highly readable report, A New Kind of Conglomerate: Bigtech in China.
© The Hinrich Foundation. See our website Terms and conditions for our copyright and reprint policy. All statements of fact and the views, conclusions and recommendations expressed in this publication are the sole responsibility of the author(s).
---