Sustainable trade
Future of Trade Interview Series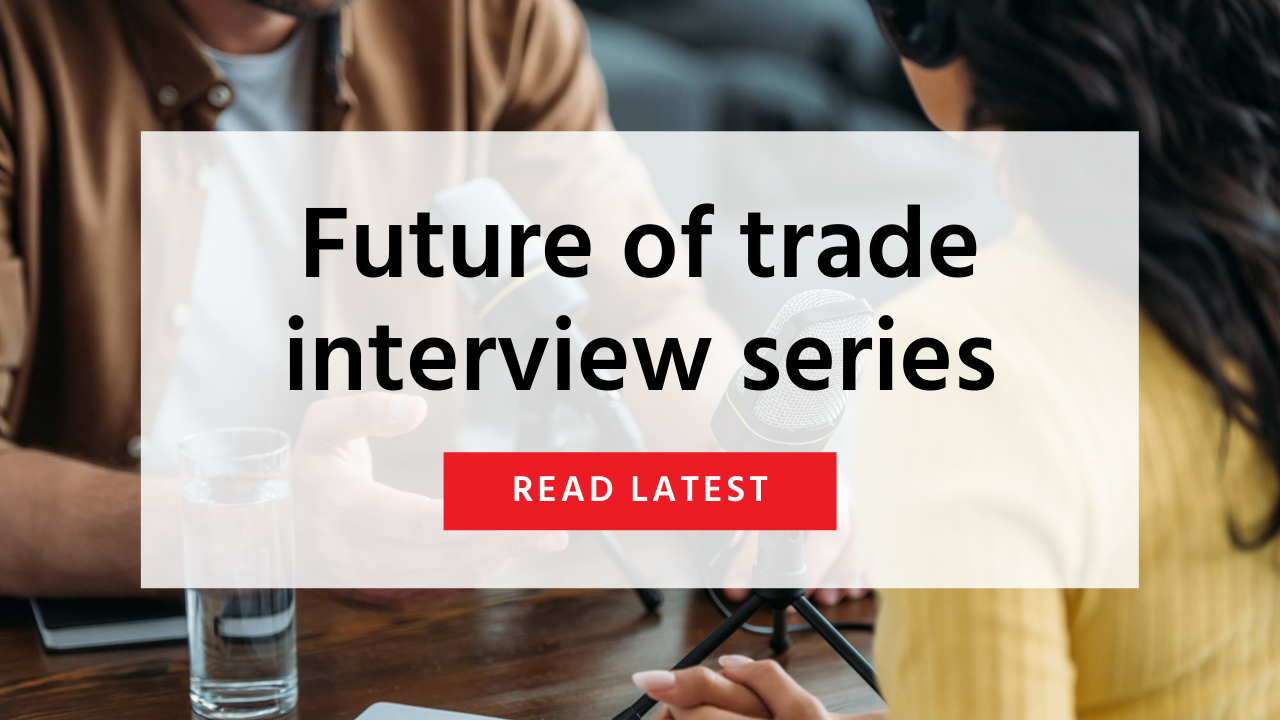 ---
Published 01 June 2021
Global trade is in flux. While trade volumes continue to increase, issues ranging from geopolitics to technology and climate change complicate what lies ahead – for policymakers, practitioners, and scores of communities around the world who have benefited from global trade. The Hinrich Foundation presents the Future of Trade Interview Series as a forum to discuss developments in trade and debate the policy options available to advance sustainable and mutually beneficial global trade.
The Future of Trade Interview Series launched with a conversation with Denis Hew, who heads the Policy Support Unit (PSU) of the Asia Pacific Economic Cooperation (APEC). The PSU publishes analysis about the economic and trade trends impacting the grouping of 21 economies of the Pacific Rim.
The series will include interviews with entrepreneurs, policymakers, advocates, and other thought leaders working to foster global trade. Join us in this important conversation.
Latest interview:
More from this series: 
By helping to create 'National Single Window' (NSW) systems for countries around the world, Jonathan Koh has been enabling greater trade for decades. Part the Hinrich Foundation's 'Future of Trade' series, we recently interviewed Koh to discuss the progress of NSWs and the prospects of digital trade agreements such as the Digital Economy Partnership Agreement (DEPA) between Chile, New Zealand, and Singapore.
Singapore-based start up Kashtec offers a solution to help small businesses in the Asia Pacific region to release trapped working capital – the tokenization of trade credits. Part of the Hinrich Foundation's series on the Future of Trade, Kashtec CEO George Lee explains the enormous economic potential that could be unleashed by trade tokens and credit scoring.
In this first installment of our 'Future of Trade Interview Series', the Hinrich Foundation invited Denis Hew, Director of Asia Pacific Economic Cooperation's (APEC) Policy Support Unit, to discuss some key issues facing the region's economic recovery on the eve of APEC's annual trade ministerial meeting.
© The Hinrich Foundation. See our website Terms and conditions for our copyright and reprint policy. All statements of fact and the views, conclusions and recommendations expressed in this publication are the sole responsibility of the author(s).
---