Sustainable trade
Does China care about ESG?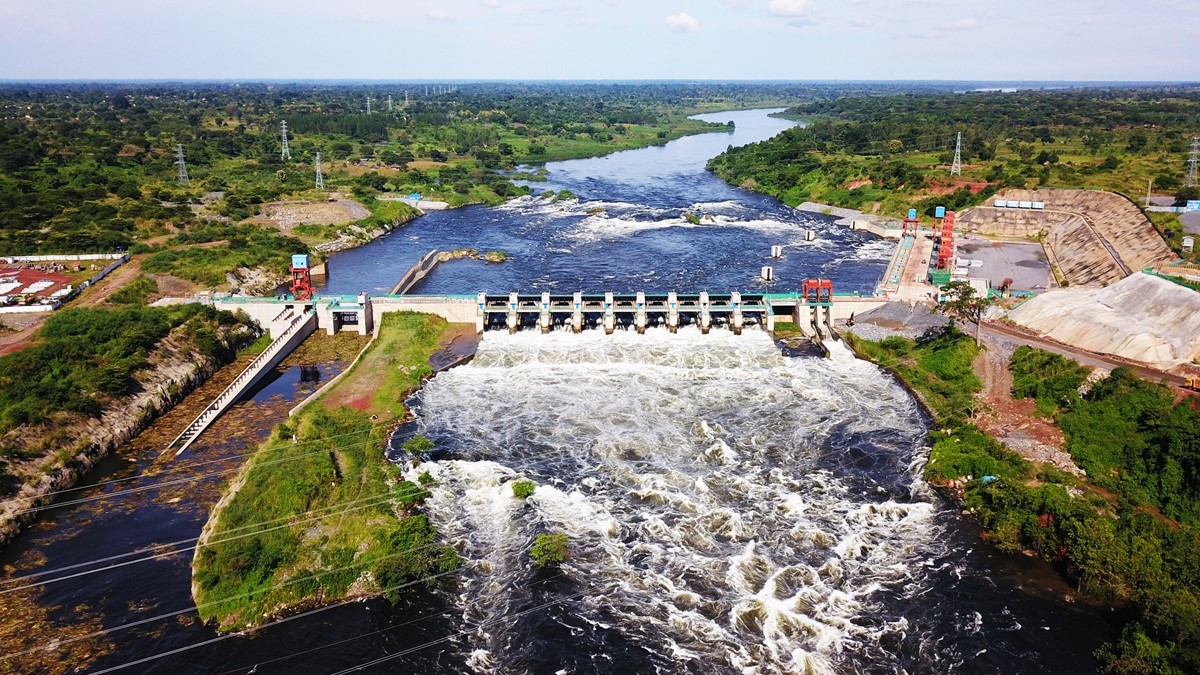 ---
Published 07 June 2022
A common perception exists that Chinese companies do not care about incorporating ESG – the buzzword that represents an organization's actions to minimize environmental, social, and governance impact. However, although Western-style shareholder activism is uncommon in China, other factors are motivating ESG behaviours in Chinese firms, both at home and abroad.
Slow but steady ESG emergence
Though state-owned enterprises (SOEs) have long pursued social objectives, China's conventional awakening to corporate and social responsibilities (CSR) is commonly traced to the 2008 Sichuan Earthquake. Public pressure from an ascendant middle class resulted in local companies pledging US$1.5 billion in recovery funds.[1]
Voluntary guidelines for CSR disclosure predate events in Sichuan and were introduced in 2006 and 2008 for companies listed in Shenzhen and Shanghai, respectively. However, because the provisions were voluntary, reporting was mostly of poor quality and limited to SOEs.
The situation improved when, in 2018, Hong Kong made ESG reporting mandatory. Despite rhetoric to the contrary, Hong Kong remains an important source of capital for Chinese companies. US-listed companies like Alibaba have also adopted ESG reporting. By mid-2020, more than 1000 public companies listed in Shenzhen or Shanghai were actively publishing ESG or CSR reports.[2] This figure was up from 371 in 2009.
On certain ESG criteria, China is outperforming its peers. In November 2021, the People's Bank of China (PBoC) became one of the first central banks globally to introduce a targeted monetary policy tool for banks engaging in green lending.[3] Under the facility, the PBOC institution will itself lend up to 60% of the loan principal to financial institutions engaging in green lending at a concessional, one-year rate of 1.75%.
Yet China's ESG progress should not be overstated. For one, it still lacks unified, mandatory ESG disclosure rules. Serious concerns remain about the credibility of China's green bonds. These factors are reflected in the discrepancy between China's 33% weightage in the Emerging Market Index of the Financial Times Stock Exchange (FTSE) versus the corresponding 9% figure for the ESG-focused FTSE4Good Emerging Index.[4]
Greening the Belt and Road
Growing awareness of ESG domestically has percolated outwards onto the Belt and Road Initiative (BRI). Since 2010, Chinese regulators have issued more than twenty policies and/or guidelines related to overseas financing – many pertaining to green investment.[5]
One recent example is the 2021 "Green development guidelines for overseas investment and cooperation," which specifically encourage Chinese enterprises to adhere to "international green rules and standards" and conduct best practice environmental impact assessments.[6] Opinions released in late March 2022 called for the BRI's alignment with the Paris Agreement and for a green BRI to be "basically formed" by 2030.[7] This was a marked departure from the 2013 "Guidelines for environmental protection in foreign investment and cooperation," which calls only for basic compliance with local environmental laws.
Nonetheless, both documents are non-binding and may only have a patchy effect on investment behaviour. This highlights the importance of President Xi Jinping's pre-COP26 pledge in October 2021 to eliminate overseas coal investments, which has since been mainstreamed across key government agencies.
President Xi's announcement is not necessarily a climate panacea. According to the Centre for Research on Energy and Clean Air, between 19 to 37 gigawatts (GW) of the 50 GW coal project pipeline planned by China will proceed.[8] Evidence from Indonesia and Laos shows that Chinese firms remain involved in the building of new coal-fired plants, post COP26.[9]
In addition, the E (of ESG) is about much more than climate change and Chinese projects continue to be problematic on biodiversity grounds, despite exceptions such as the development of the world's first "zero-deforestation" guidelines for the natural rubber industry.[10]
That said, as China previously accounted for 50% of overseas public financing of coal projects, President Xi's announcement signalled clear progress. In 2021, the BRI's financial engagement in renewables totalled approximately US$7 billion and has trended upwards in recent years.[11]
Why would China move to green the BRI? The most obvious reason is reputational. Beijing has faced vehement criticism regarding its domestic emissions trajectory and overseas coal investments. China's position became particularly untenable after other coal financing giants South Korea and Japan promised to phase out external coal investments.
President Xi's pledge was an easy way to take the heat off, even as China has moved to increase coal output domestically. It will also play to China's strengths as its domestic economy changes. China-based LONGi Solar is the world's largest photovoltaic (PV) manufacturer, and the world's leading wind turbine manufacturers and hydropower companies also hail from China.
Bottom-up variables get lost in specious narratives of the BRI as an entirely Beijing-driven and centrally coordinated initiative. After sustained community opposition, in 2020 Kenya's government shelved the proposed Lamu coal project. Large recipients of Chinese coal investment such as Indonesia, Vietnam, the Philippines, Pakistan, and Bangladesh have all announced energy policies precluding or circumscribing coal investment.[12] Beijing has been forced to respond to changing social and market realities.
Not just environment
China's ESG compliance is not limited to actions related to the E. Again, reputational factors and efforts to negotiate local dynamics and frictions are key variables, especially when SOEs are involved.
One case study from the Letpadaung copper mine in Myanmar shows how strong community opposition pushed Wanbao Mining – a subsidiary of state-owned China North Industries Corp – to adopt more ESG-friendly policies.[13] After Myanmar's transition to democracy in 2011, community protests and NGO opposition became entrenched. In several instances, large-scale protests caused mining operations to cease entirely.
To mollify community concerns, Wanbao actively consulted villagers through a newly formed social development team and dispensed more than $US10 million in community development funds. In 2014, Wanbao also began publishing Burmese-language CSR reports on Facebook. Wanbao's community outreach seems to have been good for business and the mine resumed operations in 2016.
The perceived preference for Chinese labour on BRI projects also faced resistance.[14] To help meet community demands for skills transfer, select Chinese entities have increasingly turned towards vocational training. In 2018, China Communications Construction Company – the operator of Malaysia's MRL East Coal Rail project – entered into a cooperation agreement with the Universiti Malaysia Pahang to train and ultimately employ 3,600 local engineering students.[15] Vocational education is now becoming more institutionalised through China's rollout of Luban Workshops or technical colleges. Luban workshops have been introduced in Thailand and Djibouti, with more on the way in Central Asia.[16]
In 2019, more than 1,200 Chinese enterprises were involved in BRI projects in 126 countries.[17] Thus the BRI's sheer heterogeneity militates against grand narratives. The notion that China's companies do not care about or respond to ESG pressures is simplistic, as are uncritical portrayals of Chinese corporate behaviour.
Just as with their Western and Japanese predecessors, Chinese companies operating overseas can continue to improve business practices. It remains to be seen whether the lack of institutionalised ESG frameworks and independent accountability mechanisms within China will act as a ceiling to this improvement.
1. https://www.bangkokpost.com/business/1829654/the-evolution-of-csr-in-china.
2. David Aikman et al., "Is Chinese business on the cusp of a 'leapfrog moment' in ESG reporting?". https://www.weforum.org/agenda/2021/03/chinese-business-leapfrog-moment-esg-reporting/.
3. https://www.reuters.com/breakingviews/chinas-central-bank-tries-brighter-shade-green-2021-11-16/.
4. https://research.ftserussell.com/Analytics/FactSheets/temp/6f0a2b71-6621-4359-9988-1083267f029b.pdf; https://www.ft.com/content/fd835576-59fd-4bb6-93e7-cc30f254a358.
5. Xue Gong, "Chinese Mining Companies and Local Mobilization in Myanmar", https://carnegieendowment.org/2022/01/25/chinese-mining-companies-and-local-mobilization-in-myanmar-pub-86262.
6. Christoph Nedopil, "What China's new guidelines on 'green development' mean for the Belt and Road", https://chinadialogue.net/en/business/what-chinas-new-guidelines-on-green-development-mean-for-the-belt-and-road/.
7. https://chinadialogue.net/en/business/belt-and-road-must-align-paris-agreement-government/.
8. https://www.reuters.com/world/china/chinas-overseas-coal-ban-sees-15-projects-cancelled-research-2022-04-22/.
9. https://chinadialogue.net/en/energy/coal-powered-industrial-parks-test-indonesias-climate-pledges-and-chinas-too/.
10. Xua Zhijian, "How can the Belt and Road better protect biodiversity?", https://chinadialogue.net/en/nature/how-can-belt-and-road-protect-biodiversity/; https://chinadialogue.net/en/nature/chinese-standard-tries-to-kickstart-a-sustainable-rubber-revolution/.
11. https://energytracker.asia/china-belt-and-road-initiative-investment-report-2021/.
12. https://www.afr.com/policy/energy-and-climate/asia-s-emerging-economies-lose-appetite-for-new-coal-plants-20210114-p56u23.
13. Xue Gong, "Chinese Mining Companies and Local Mobilization in Myanmar", https://carnegieendowment.org/2022/01/25/chinese-mining-companies-and-local-mobilization-in-myanmar-pub-86262.
14. https://asiasociety.org/sites/default/files/2019-06/Navigating%20the%20Belt%20and%20Road%20Initiative_0.pdf.
15. https://saffad.ump.edu.my/index.php/en/news/731-ecrl-industrial-skills-training-programme-to-draw-3-600-trainees.
16. Dirk Van Der Kley & Niva Yau, "How Central Asians Pushed Chinese Firms to Localize", https://carnegieendowment.org/2021/10/15/how-central-asians-pushed-chinese-firms-to-localize-pub-85561.
17. https://www.refinitiv.com/content/dam/marketing/en_us/documents/reports/refinitiv-zawya-belt-and-road-initiative-report-2019.pdf.

© The Hinrich Foundation. See our website Terms and conditions for our copyright and reprint policy. All statements of fact and the views, conclusions and recommendations expressed in this publication are the sole responsibility of the author(s).
---