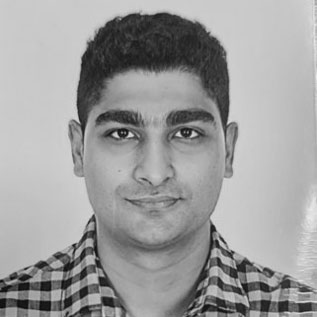 Rohan Mehrotra
CITIZENSHIP
India
HINRICH SCHOLARSHIP
RMIT University
Ho Chi Minh City, Vietnam
Master of Global Trade, Class of 2023
CURRENT EMPLOYMENT
Deputy Manager (Operation, Quality)
TEX Vietnam, Vietnam
"This scholarship will give me an opportunity to enhance my skillsets in the cross-functional and diverse aspects in an organization and will provide me greater opportunity in the manufacturing sector."
Scholar background
Rohan is the Deputy Manager of Operation and Quality at Tex Fasteners Vietnam, a leading manufacturer of premium zippers and metal buttons. Prior to his DM role in Ho Chi Minh City, he started as a trainee in India, and was promoted to Assistant Manager of Production.Rohan moved to Ho Chi Minh City in 2015 and helped set up the Vietnam manufacturing facilities. He is currently in charge of implementing quality assurance procedures, improving production flow and reducing inefficiencies.
He earned his Bachelor in Mechanical and Automation Engineering from Amity University in India in 2012, and completed his Master of Global Trade at RMIT University Vietnam through the Hinrich Global Trade Leader Scholarship Program in 2023.
Personal statement
The Master of Global Trade scholarship provides a bridge between the functional aspects of an industry and the macroeconomics. I foresee this course as a path-defining objective in my career, which will help me take a step forward in achieving my ambitions of skills enhancement as well as management and operational excellence. Each subject in the given syllabus is industry-specific and practically oriented towards problems we deal with in our daily professional life. Insightful knowledge and in-depth understanding of these 12 courses can be fruitful in guiding my career to greater heights.
The Hinrich Foundation community and its scholarship program instill in me the belief and confidence to nurture my leadership goals as it adds expertise across all aspects of trade to my current knowledge and industry experience. With nine+ years of experience in the manufacturing industry and working in an environment where cross-functional working is a prized asset for an organization, this scholarship program is the perfect platform to refine my theoretical knowledge and apply it in my current organization to maximize my performance.
I plan to use my education in engineering, work experience and the Master of Global Trade to the fullest capacity to be able to advance in my career and be able to handle operations as a whole. The engagement of trade experts from various industries and the Hinrich Foundation would allow me to stay on par with the ever fast-moving and ever-evolving global economy.