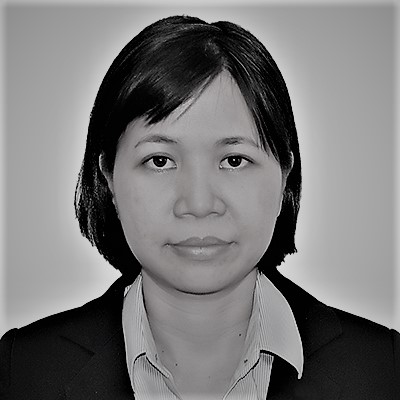 Nhan Nguyen
CITIZENSHIP
Vietnam
HINRICH SCHOLARSHIP
RMIT University
Ho Chi Minh City, Vietnam
Master of Global Trade, Class of 2022
Co-sponsor: Intel
CURRENT EMPLOYMENT
APJ Customs Optimization Manager
Intel, Ho Chi Minh City, Vietnam
"The Master of Global Trade will equip me to lead international trade and operational excellence, and help in developing sustainable global trade in the region."
Scholar background
With more than 20 years of experience in logistics, operation and trade compliance, Nhan is an expert of complex trade compliance matters of Intel Corporation, focusing on the Asia Pacific Japan region. An American multinational corporation and a Silicon Valley technology giant, Intel is the world's largest and highest-valued semiconductor chip manufacturer based on revenue, supplying microprocessors to brands such as Apple, Lenovo, HP and Dell.
Nhan started her career with the company as a customs manager 2011, became Trade Operations Manager for APJ region in 2017 when she was accountable for developing, implementing and monitoring trade compliance programs, executing audit and risk assessment programs in strategic projects that affect the supply chain to ensure proper/advantageous structuring of transactions. Nhan was promoted in 2022 as APJ Customs Optimization Manager, and in charge of the customs optimization program for Intel in the APJ region.
Previously, she held several leadership roles at Nissei Electric Vietnam since 2001.
She earned her Bachelor of Arts in International Trade from the University of Foreign Trade in Ho Chi Minh City and attained her Master of Global Trade at RMIT University through the Hinrich Global Trade Leader Scholarship in 2022.
Personal statement
Historical development has shown how global trade enriches relationships between nations and raises the standards of living for many people around the world. Recent unpredictable events have urged governments and organizations to work on short-term and long-term solutions to sustain global trade and protect economic growth, jobs and people's lives. More than ever, a company's trade leader plays a critical role in navigating unexpected global changes and driving strategic values for the organization.
I have been working in the global trade compliance operations for 20 years and witnessed tremendous growth of Vietnam's economy. In this journey, multinational corporations have contributed to add Vietnam into the global supply chain network of the manufacturing industry. With the recent complex global trade environment, trade advocacy efforts are critical to survive in tariff wars, protectionist policies and regulatory uncertainties. While companies are struggling to respond to unexpected trade issues, they count on trade leaders to navigate and enable company growth.
Being actively involved in global trade advocacy and operations, I truly understand the importance of being up to date with recent international trade laws and regulations. Catching up with fast moving trends in global trade practices based on reliable data, and creating an ecosystem of trade policy influencers are essential to drive timely local trade policy changes for global supply chain integration.
My career goal is leveraging global trade compliance expertise in Asia to drive successful government advocacy of flexible trade policies and high ethical trade practices that bring mutual win-win business relationships.
Attending the Master of Global Trade program, I expect to learn advanced professional knowledge and necessary leadership skill sets for global trade. I will join a diverse network of Asian trade leaders to lead future regional and global trade policy changes and practices which will unlock the potentials of global trade.