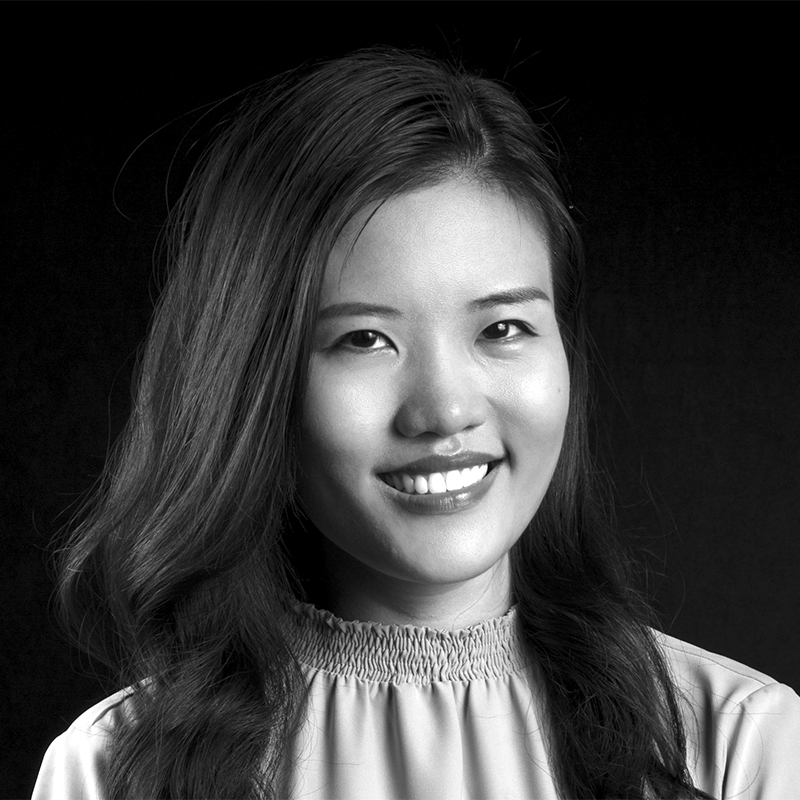 Trang Nguyen
CITIZENSHIP
Vietnam
HINRICH SCHOLARSHIP
RMIT University
Ho Chi Minh City, Vietnam
Master of Global Trade, Class of 2021
Co-sponsor: Samsung Electronics
CURRENT EMPLOYMENT
Product Marketing Manager
Samsung Electronics , Ho Chi Minh City, Vietnam
"I'm proud to be part of the RMIT Master of Global Trade. This is a great opportunity for me to acquire more knowledge and experience in sustainable trade."
Alumni background
Trang is Product Marketing Manager at Samsung Vina Electronics. Established in 1995 in Vietnam, Samsung Vina Electronics has more than 110,000 employees and a total of $9.5 billion in investment capital.
She is responsible for product strategy, business planning, pricing, demand planning and trade spend management. Trang previously held leadership roles at Sony Electronics Vietnam from 2008. She took a Marketing Manager course at Vietnam Marcom Academy in 2009.
Trang gained her bachelor's degrees in English Linguistics and Literature from the University of Social Science and Society in 2008, and in Foreign Trade at the University of Economics Ho Chi Minh City in 2006.
Trang completed her RMIT University Graduate Diploma of Global Trade through the Hinrich Global Trade Leader Scholarship. She is continuing her studies to earn her Master of Global Trade, class of '21.
Personal statement
Aiming to become an entrepreneur and pursuing higher education in business after graduating are among my life plans. I completed my bachelor's degree in Business Administration at the University of Economics and joined Sony Vietnam in the product marketing department.
I worked on a wide variety of assignments that not only strengthened my analytical and problem-solving skills, but also taught me how large businesses managed their sourcing, manufacturing, supply chain, marketing and distribution functions.
I took another challenge by moving to Samsung Vina. I am responsible for building the company's strategy for business planning, pricing, demand planning and trade spend management, as well as market projection, promotional plans and return on investment analysis.
During my tenure with Samsung, I have encountered challenges that have motivated me to seek a management degree. I realized that in order to achieve my long-term professional goals, I need to return to school to expand my understanding of the fundamentals of corporate and industry analysis.
I believe that the Master of Global Trade program can help me develop expertise on the global trading system, understand the international challenges and opportunities that an organization may face and gain the requisite skills and relationships to grow as a professional to accomplish my objective.
I also look to benefit from the Hinrich Foundation's environment of boundless innovation and the opportunity to connect with its alumni community. It will not only help me form lifelong friendships with fellow students, but also give me exposure to top consulting firms and successful entrepreneurs.