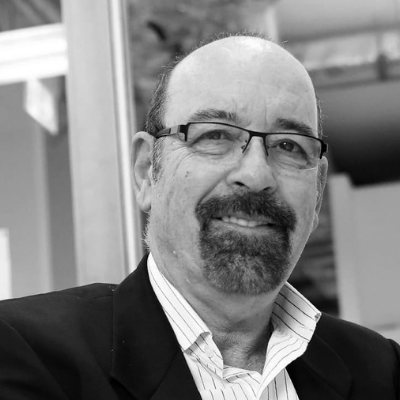 Dr Steve Clarke
Senior Program Manager, Master of Global Trade, RMIT University
AREAS OF EXPERTISE
Global Trade
International Strategy
Cross-Cultural Negotiations
International Marketing & Brand Development

"Trade has the power to create peace. Trade helps improve the environment, gives people more choices and improves their quality of life."

Dr Steve Clarke

- Senior Program Manager, Master of Global Trade, RMIT University
Based in Ho Chi Minh City, Vietnam, Steve is the Senior Program Manager of the RMIT University Master of Global Trade. He is responsible for the course design and content building, as well as managing the program and teaching several of its courses.
His career in trade spans the globe and ranges from sourcing and retail for some of the largest brands in the world. Concurrent with his leadership role at RMIT University, Steve is Managing Director of Global Management Group Asia, where he consults for franchises, retail stores, banks and business groups in the region.
As Senior Program Manager for the Master of Global Trade, Steve is instrumental in designing the course curriculum of the program. He works closely with a wide range of Employer Partners including HSBC, KPMG, Samsung and Nestle, as well as top practitioner professors to deliver a course that is practical and relevant.
Before joining academia, Steve had a 40-year career in trade, many of which were spent sourcing apparel and footwear from Asia. As President of Freeasia Development, he helped companies source from factories in China from 2002-2004. His portfolio includes working with brands such as Nike, adidas, Reebok, Donna Karan, Armani Exchange, and Quest Sports China.
Prior to that, he founded and served as President of Techne Design, Inc. in 1987, where he consulted for retail stores and wholesale brands in the US and Asia. Aside from wholesale trade and import-export, he was also involved in the design of apparel and accessories, and production and sales of Arnold Palmer Design Collection, Donna Karan, Western Airlines and the National Football League.
Steve also held senior executive positions at Emporium Capwell, Eddie Bauer, Federated Department Stores, and Northfield Sport Inc.
Steve earned his Doctor of Business Administration in International Business from Northcentral University and his MBA from Grand Canyon University. He received his Bachelor of Science in Finance with a minor in Marketing from Northern Arizona University.
Looking back on his career, Steve realized he was able to fulfil his lifelong dream of seeing the world through his success in the retail and sourcing industry.
Read about Steve's global trade leader journey here.