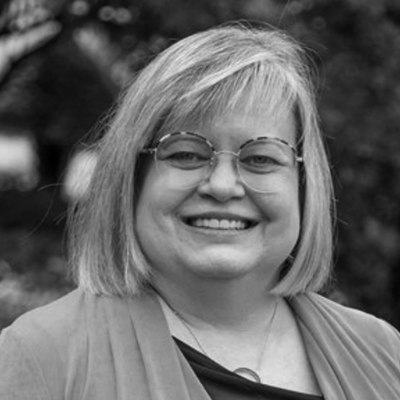 Dr Lynne Sprugel
Founder and CEO, Abuzz Global
AREAS OF EXPERTISE
Global Business Strategy
International Sourcing Operations & Logistics
Quality Assurance & Factory Compliance

"Don't limit your opportunities by not knowing what your next step is. Just keep reaching out and something will come through for you."

Dr Lynne Sprugel

- Founder and CEO, Abuzz Global
Based in Houston, Texas, USA, Lynne is Founder and CEO of Abuzz Global, an advisory firm for the global retail supply chain. It helps companies with product development, production, import logistics, distribution, quality assurance, overseas country operations and factory compliance.
Lynne is a Visiting Professor at the RMIT University Master of Global Trade in Vietnam where she teaches International Strategy. She is also an Adjunct Professor at the University of Dallas and teaches courses on Global Strategy, Supply Chain Management, International logistics and Inter-cultural Management.
With her team at Abuzz Global, Lynne helps companies map their supply chain and develop a risk management and business continuity plan to adapt to future trends and mitigate disruptions.
Formerly, Lynne was Vice President and Managing Director for International Sourcing Operations at Academy International, a subsidiary of Academy Sports + Outdoors, a US sporting goods and outdoor lifestyle retailer in Houston. She moved to Hong Kong in 2014 to establish Academy's Asia sourcing office.
Lynne also worked as an International Sourcing Manager for American department store chain, JCPenney. In this role, she developed a strategic direction for sourcing private labels from manufacturers in over 50 countries. In four years, she increased direct orders from $800 million to $1.4 billion, and company savings of about $200 million.
Lynne earned her Doctor of Business Administration in Supply Chain Management from City University of Hong Kong in 2019. She completed the Professional Development Program on Innovation and Entrepreneurship Management at Stanford University in 2018 and the Advanced Management Program on Innovation Management at the University of California in 2017. She received her MBA from the University of Dallas in 1994.
Lynne's vast experience in international trade is a culmination of a series of "mini journeys" that have led her to where she is today.
Read about Lynne's global trade leader journey here.