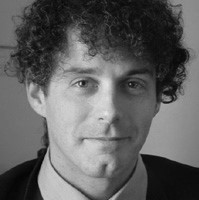 Peter Lovelock
Principal, Fair Tech Institute, Access Partnership
AREAS OF EXPERTISE
Telecommunications
Technology development

Dr Peter Lovelock is the Principal of Fair Tech Institute at Access Partnership. Between 1999 and 2004, Peter built and ran China's leading IT research consultancy, and prior to that he was a lead policy analyst at the UN in Geneva.
Prior to its acquisition by Access Partnership, Peter Lovelock was the Director of TRPC, along with Professor John Ure. Peter and John established the Telecommunications Research Project (TRP) at the University of Hong Kong in 1993 and the Telecoms Infotechnology Forum (TIF) in 1996. Peter subsequently established the TRPC offices in Beijing (1999) and Singapore (2006) and expanded the academic collaborations in both locations, initially with the Chinese Academy of Social Sciences (CASS), and subsequently with Qinghua University and the National University of Singapore (NUS).
He brings more than 25 years' experience in telecoms, technology and media to these undertakings, including regulatory assessments, implementation and execution projects, and due diligence and market entry strategic guidance projects throughout Asia.
In recent years, Dr Lovelock has provided advice to governments and companies alike regionally on digital enablement and digital transformation, including to ASEAN on its ICT Masterplan, and to APEC on the Internet and Digital Economy principles and roadmap; as well as authoring reports on global data networks and bandwidth developments, cross border data flows and the economic impacts of data localisation, digital transactions, authentication and digital identity. Dr Lovelock is also an advisor to PECC on digital and internet economy developments and sits on the board of the International Institute of Communications (IIC).
Latest articles by this expert