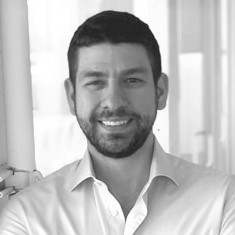 Marko Papic
Partner and Chief Strategist, Clocktower Group
AREAS OF EXPERTISE
Geopolitics
Macroeconomics
Investments and markets

Marko Papic is a Partner and Chief Strategist, Clocktower Group, an alternative investment asset management firm. He leads the firm's Strategy Team, providing bespoke research to clients and partners on geopolitics, macroeconomics, and markets.
Previously, he founded BCA Research's Geopolitical Strategy practice, the financial industry's first dedicated political analysis investment strategy, which generated "geopolitical alpha" by identifying gaps between the market's political expectations and the firm's forecasts. Papic served as a senior vice president and the chief geopolitical strategist at the firm.
He began his career as a senior analyst at Stratfor, a global intelligence agency where he contributed to the firm's global geopolitical strategy and its analyst recruitment and training program.
In his academic work, Papic helped create the Center for European Union Studies at the University of Texas at Austin. He is the author of Geopolitical Alpha: An Investment Framework for Predicting the Future, a book that introduces the constraint-based framework to investors. He earned an MA in political science from the University of Texas at Austin and an MA from the University of British Columbia.