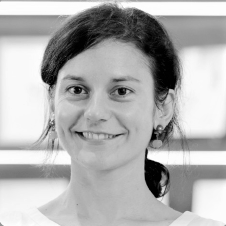 Giulia Ajmone Marsan
Director, Strategy and Partnership, Economic Research Institute for ASEAN and East Asia
Giulia is currently the Director of Strategy and Partnership at ERIA (Economic Research Institute for ASEAN and East Asia) where she leads the organization's work on entrepreneurship, start-up and innovation eco-systems; women's economic empowerment and leadership in the digital economy; skills for the digital transformation and innovation; as well as the development and nurturing of high-level strategic regional and global partnerships.
Giulia is an innovation, technology, start-up and entrepreneurship strategist, with over 15 years of experience in economic policy analysis and advice, capacity building and economic diplomacy. During her career, Giulia has advised a broad range of government officials, international organizations and other stakeholders globally: across ASEAN and Asia, Latin America, Africa, MENA, and Organization for Economic Cooperation and Development (OECD) countries.
Prior to joining ERIA, Giulia worked as an Innovation Economist at the OECD, where she contributed to the activities of several Directorates such as the Directorate for Science, Technology and Innovation and the Center for Entrepreneurship, SMEs, Regions and Cities.
Latest articles by this expert