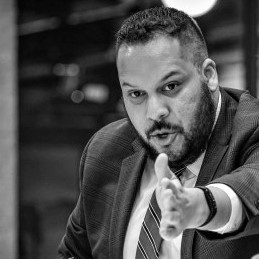 Bryce Barros
China Affairs Analyst, Alliance for Securing Democracy, German Marshall Fund
Bryce Barros is the China Affairs Analyst at the Alliance for Securing Democracy at the German Marshall Fund.
He previously served as an analyst at Kharon researching sanctioned actors and related commercial activities tied to the proliferation of weapons of mass destruction, strategic trade controls, supply chains, and human rights abuses in the Indo-Pacific.
Prior to that, he interned at the Long Term Strategy Group researching Sino-American Strategic Competition and the China Britain Business Council researching Chinese market entry for UK and EU companies. He is a National Committee on US-China Relations member, Truman National Security Project Fellow, Association of Certified Financial Crime Specialists member, Pacific Forum Young Leader, Aspen Security Forum Scholar, and a National Security Education Program David L. Boren Fellow & Scholar.
He holds a BA in Political Science from Norwich University, a MA in International Affairs from Texas A&M University, and is an honorary graduate of the Republic of China (Taiwan) Military Academy. Bryce speaks Mandarin Chinese and Japanese, and spent nearly two decades specializing in the Indo-Pacific region.
Latest articles by this expert