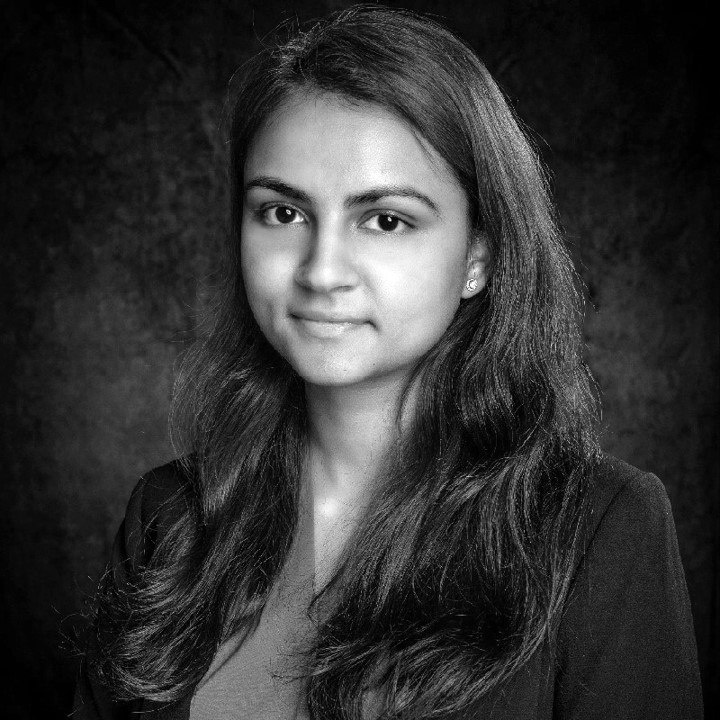 Mekhla Jha
CITIZENSHIP
India
HINRICH SCHOLARSHIP
NUS Lee Kuan Yew School of Public Policy
Singapore
Master in International Affairs, Class of 2022
CURRENT EMPLOYMENT
Research Manager
Hinrich Foundation, Singapore
"The scholarship will give me the financial support and knowledge required to pursue my goal of solving global challenges with sustainable global trade."
Scholar background
Mekhla is the Research Manager at the Hinrich Foundation, where she is responsible for managing external partnerships with media houses, corporates, researchers and trade experts. She also produces original research on various topics to promote sustainable international trade. Prior to joining the Foundation, Mekhla worked as an Assistant Reporting Officer for the United Nations High Commissioner for Refugees in India, overseeing advocacy projects for refugee protection. She was also a Deputy Manager at Ashoka University in 2018 and a Business Analyst for Ernst & Young in 2017.
Mekhla earned her Bachelor of Business Administration, with a focus on Finance, from Narsee Monjee Institute of Management Studies in Mumbai, India. She also holds a Postgraduate Diploma in Liberal Studies from Ashoka University in Haryana, India. In 2022, she completed her Master of International Affairs from the Lee Kuan Yew School of Public Policy thanks to a Hinrich Global Trade Leader Scholarship.
Personal statement
Sustainable global trade based on mutually acceptable terms and balanced economic outcomes ensures that the huge potential of global trade is used for maximizing benefits for all its participants and ensuring minimal negative impact on the environment.
My interest in advancing sustainable global trade is in working towards creating well-balanced trade practices which advance the realization of sustainable development. By pursuing a Master in International Affairs at Lee Kuan Yew School of Public Policy at NUS, I aim to deepen my understanding of international economic development and global environment policy to contribute meaningfully towards development of economically and environmentally sustainable trade practices. I hope to leverage my exposure to the United Nation's system and the sustainable development goals (SDG) framework at the national level as well as my finance background towards making the realization of SDGs a reality using the tool of sustainable global trade.
Access to the financial and social capital provided by the Hinrich Foundation in the form of the awarded scholarship puts me in a strong position to take a step closer to my goals and advance the pursuit of sustainable development using sustainable global trade.