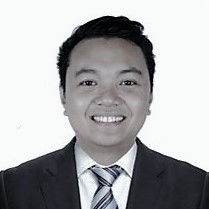 Edrian Ostulano
CITIZENSHIP
Philippines
HINRICH SCHOLARSHIP
Hong Kong Baptist University
Hong Kong SAR
Master of Arts in International Journalism Studies, Class of 2021
"With the tutelage from one of the best journalism schools in Asia, I will be equipped with skills and knowledge to become a successful journalist and global trade leader."
Scholar background
Based in Manila/ Quezon, Philippines, Edrian has been working in the broadcast media industry for 8 years. His latest role was Writer/Producer at CNN Philippines where he was responsible for writing copies and scrips for projects, producing and directing the shoot for specific brands and offline editing the materials. Prior to CNN Philippines, Edrian actively worked through many positions at GMA Network Inc and served as an Assistant Production Manager at Culion Movie. He now is a Freelance Film and Event staff.
He earned his Bachelor's degree in Broadcast Communication at the University of Eastern Philippines.
Personal statement
Working in the broadcasting industry has made me realize the impact of media to people's lives. As a writer and producer, I feel more connected to where I live and the people around me with my deep knowledge of the city's intricacies.  
To be given Hinrich Global Trade Leaders scholarship to pursue Master's degree in International Journalism Studies in Hong Kong Baptist University - one of the best schools in Asia – is a great opportunity to further my knowledge in journalism and discover a deeper and wider sense of journalistic practice, not only in the Philippines but in Asia.
I aspire to become an influence of factual communication, and be an enabler of good journalism practices. With Hinrich Foundation Global Trade Scholarship and its community, I will be equipped with skills and experiences that will help me prepare in becoming a global trade leader.  This will also widen my network and opportunity in sharing cultures and best practices internationally.