Employers advisory committee for Master of Global Trade program launched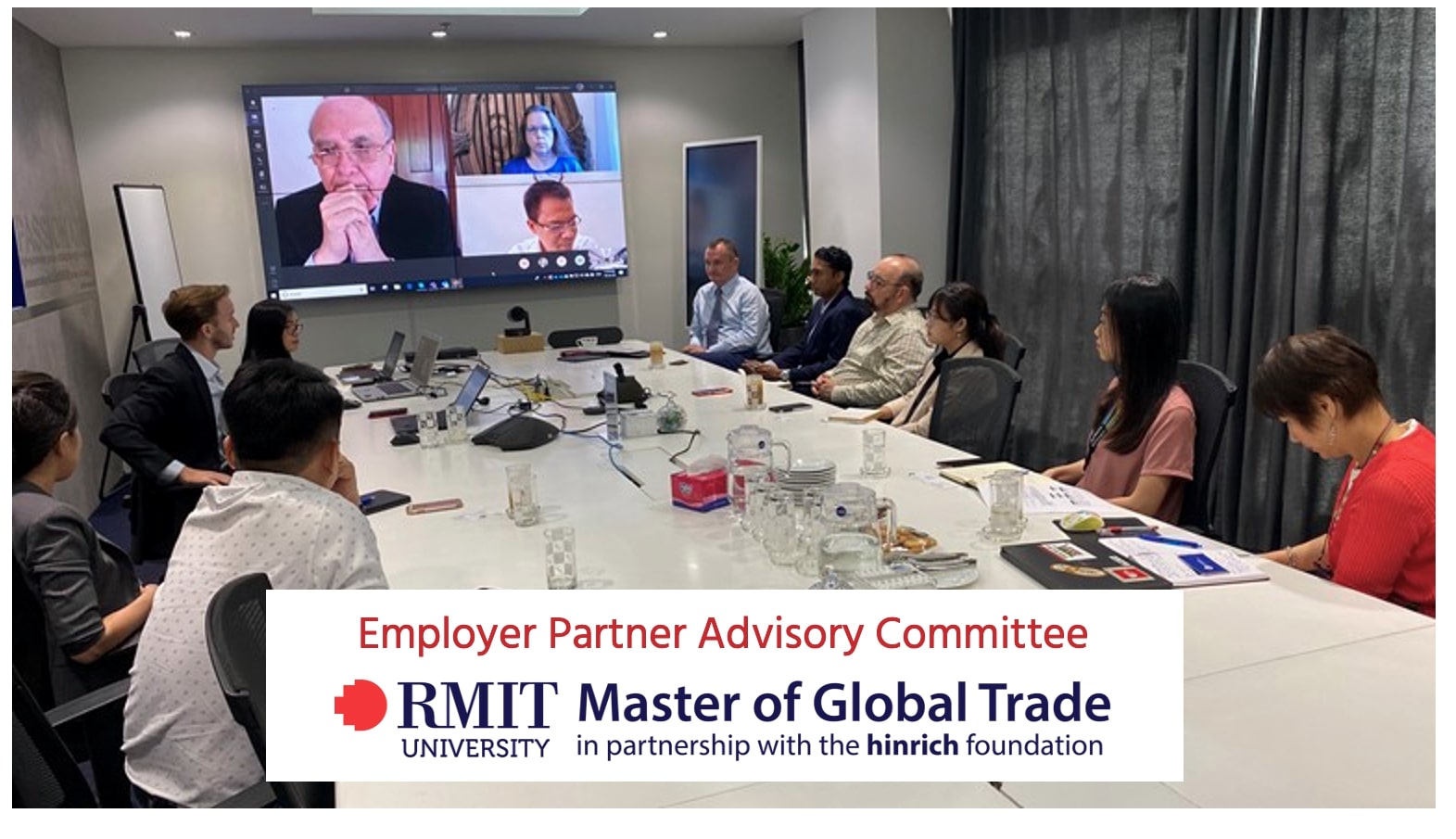 ---
Published 21 July 2020
The Employer Partner Advisory Committee will ensure that the program continues to deliver on its core objective to develop next-generation trade leaders that can address new international trade challenges.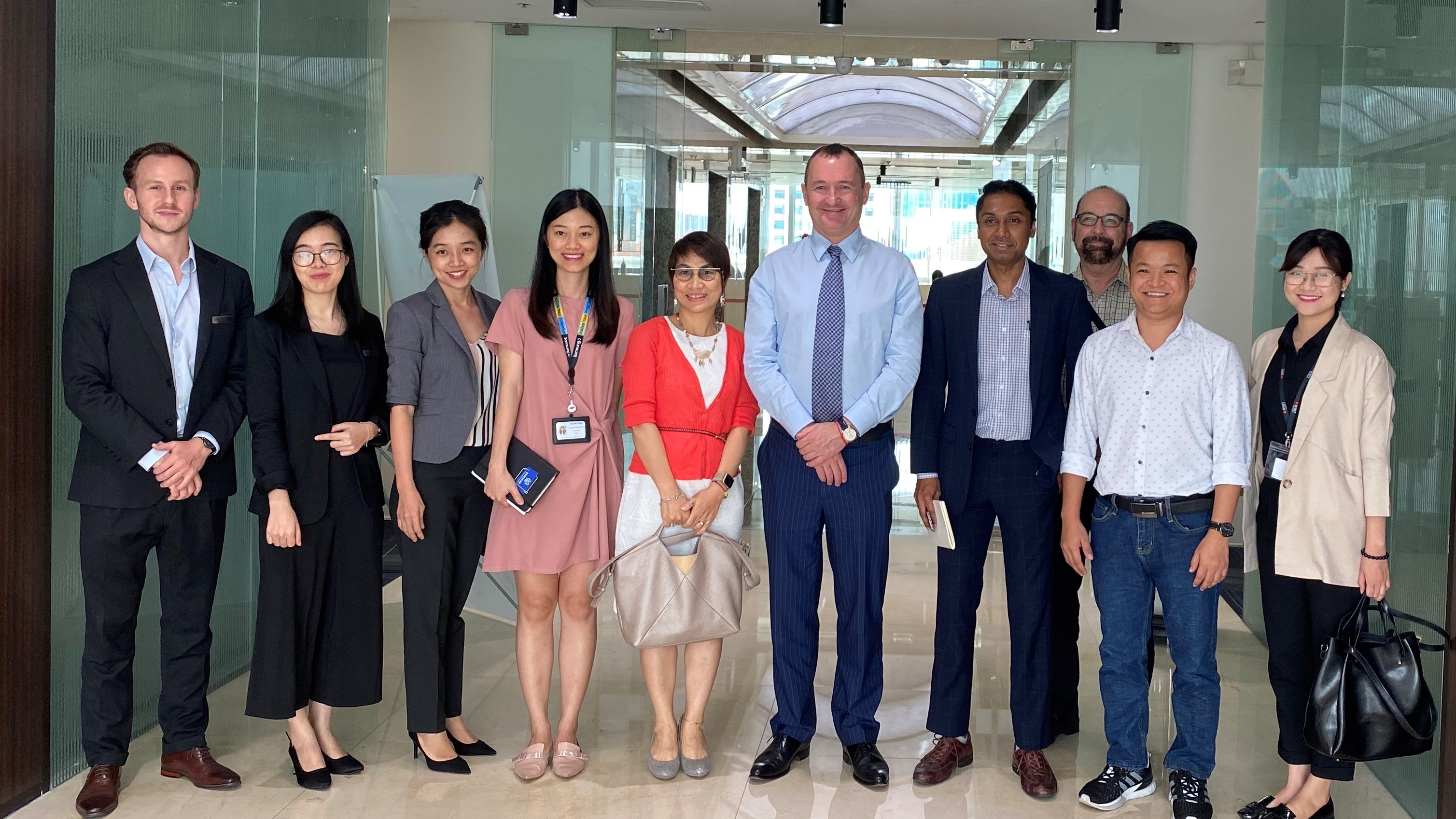 The inaugural meeting of the Employer Partner Advisory Committee (EPAC) for the RMIT University Master of Global Trade program was held at the KPMG Office in Ho Chi Minh City, Vietnam. The Chairman and CEO of KPMG Vietnam and Cambodia, Mr Warrick Cleine, chaired the meeting of business leaders from across Asia.
The goal of the committee will be to ensure that the Master of Global Trade – designed by employers, for employers – continues to deliver on its core objective of addressing real-world industry challenges while developing next-generation leaders with 21st century management skills.
All of the EPAC members have staff attending the program as joint Hinrich Foundation Global Trade Leader scholars. They are all committed to help further enhance the Master of Global Trade through:
Offering trade-focused course content recommendations to ensure the course is fresh, practical and relevant to companies across global value chains.
Engaging other trade-related companies to participate in course development and delivery.
Identifying next-generation leadership talent to study in the October course intake and beyond.
The vital contribution that the employers are making to the Master of Global Trade will ensure the program meets the trade sector's needs today and well into the future. Just some of the guidance shared during the meeting highlights the industry's pressing needs:
Warrick Cleine of KPMG: "First, it is critical to include a broad understanding of geopolitics throughout each course. Second, scholars need to understand trade agreements that impact business decisions in both multinational and domestic companies. Finally, there is an increasing importance of having strategic thinking and insight into the consumer-driven demand on the source of supply chain products using technology and blockchain solution."
Tuan Nguyen, Head of HR for Avery Dennison Vietnam: "It is of critical importance to nurture leadership skills a strong growth mindset. That needs to be embedded in the program."
Deborah Elms, Executive Director of the Asian Trade Centre: "The program must maintain an international focus; it must emphasize current trade issues and not turn into a standard off-the-shelf course with a local focus. Trade sustainability must be tightly woven into every part of the course delivery. To avoid being a generic MBA program, each course must bring in current trade challenges and stay focused on developing a practical understanding for the trade professional."
The insight offered by the EPAC will be worked into upcoming courses and future intakes. For the Master of Global Trade October 2020 intake, the Hinrich Foundation is offering 25 scholarships for executives passionate about advancing their career in global trade.
© The Hinrich Foundation. See our website Terms and conditions for our copyright and reprint policy. All statements of fact and the views, conclusions and recommendations expressed in this publication are the sole responsibility of the author(s).
Other events of Master of Global Trade program