Hinrich Foundation hosts Philippines briefing on Sustainable Trade Index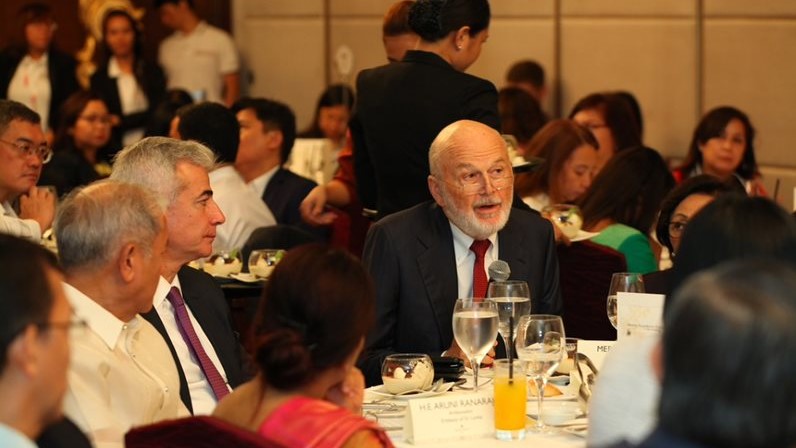 ---
Published 30 August 2016
The Hinrich Foundation, in partnership with Asia Society Philippines and with the support of the National Competitiveness Council of the Philippines, hosted a briefing event for the inaugural Sustainable Trade Index (STI) on Thursday, August 25th in Manila.
At the luncheon, researchers revealed the overall results of the groundbreaking index, which was created by the Economist Intelligence Unit to rank the sustainability of economies in Asia across three pillars of sustainability:
Economic growth
Social equity
Environmental protection
Speakers specifically highlighted the performance of the Philippines and considered the country's prospects moving forward. The event brought together a room filled with roughly 100 interested parties across government, academia and the private sector to discuss the most important issues facing sustainable development in the Philippines today.
The lineup of speakers at the event included:
Guillermo "Bill" Luz, Co-Chair, National Competitiveness Council of the Philippines
Fernando Zobel de Ayala, Vice-Chair, Asia Society Philippines
Merle A. Hinrich, Chairman, Hinrich Foundation
Chris Clague, Senior Analyst, Economist Intelligence Unit
Stephen Olson, Research Fellow, Hinrich Foundation
---