US-China trade
Superpower rivalry heats up global race for human capital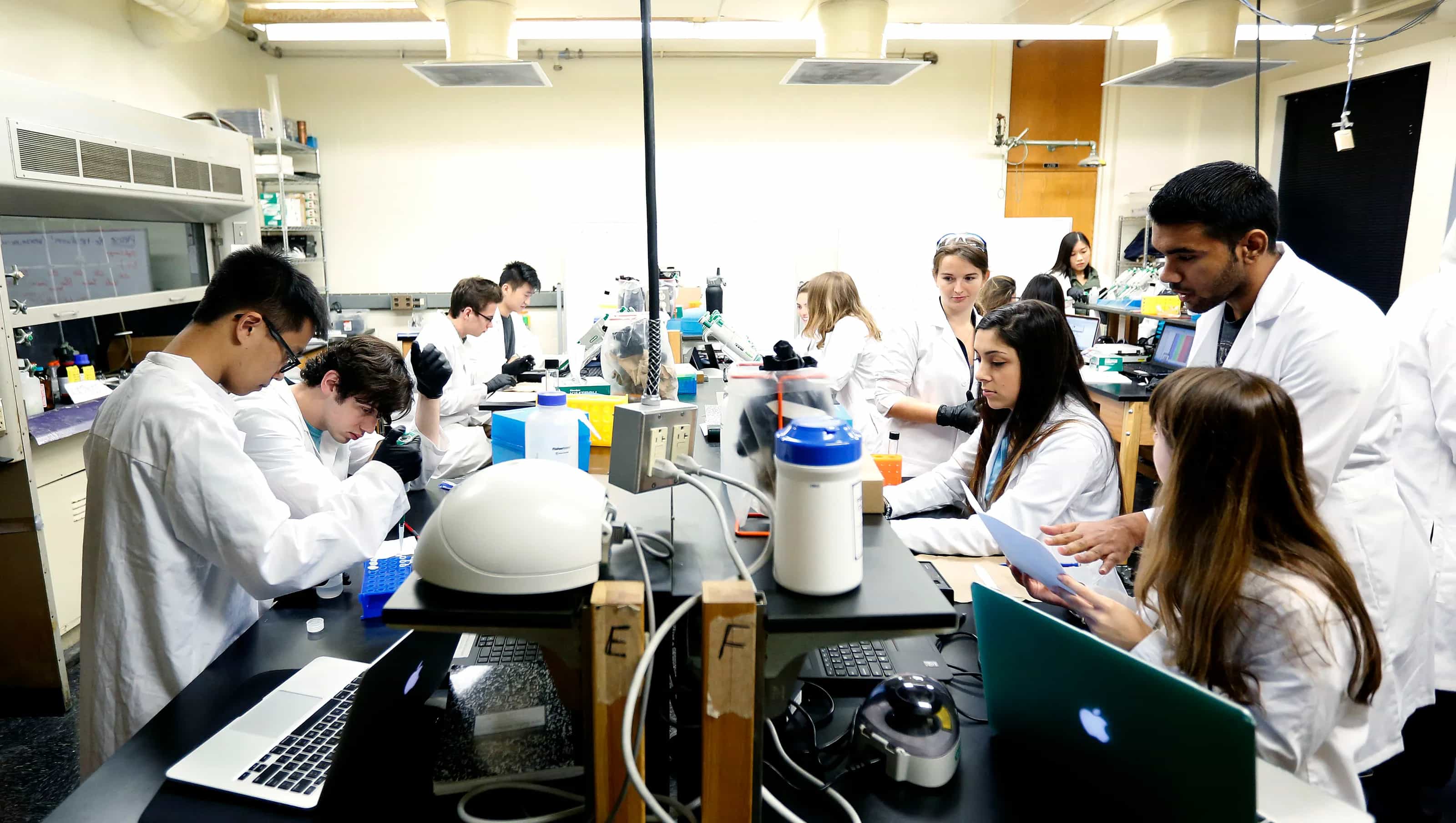 ---
Published 04 April 2023
From rural Australia to Silicon Valley, the rising dependence of knowledge-intensive global trade spurring a great-power competition for human capital. China is vying to draw global talent as part of Xi Jinping's strategic development blueprint. But whether the West can ultimately maintain its competitive edge will depend far more on domestic politics and policy in its economies, than what's happening in Beijing.
In February, Australia officially unveiled the Pacific Engagement Visa (PEV). The PEV will allow up to 3,000 skilled workers from Pacific island-nations and Timor-Leste to settle permanently in Australia each year.
The move is a savvy geopolitical feint from Canberra in a growing contest with Chinese inroads to win influence in the region. It underscores Australia's recognition of the connection between global trade and its dependence on skilled talent. The global competition for human capital has reached the Pacific, and Australia is banking on a traditional inclination among Western economies toward openness to immigration as a tool to remain economically competitive vis-à-vis China.
Human capital flows drive global trade
Human capital is becoming increasingly vital for economic competitiveness and global trade. No major economy is producing enough skilled workers. In 2022, (88% of firms surveyed by the recruitment consultancy ManpowerGroup), China (83%) and India (83%) reported among the greatest difficulty worldwide in filling roles, faring worse than the US (74%, slightly below the global average of 75%).[1]
Skill shortages have multifaceted causes ranging from poor education systems to growing economic complexity and demographic changes. Left unabated, demographic changes such as a graying population will progressively impinge on the competitiveness and trade performance of major economies.
Moreover, globalization is increasingly being driven by human capital-intensive flows of knowledge rather than goods. Across 2010-19, flows of services, intellectual property, and international students grew 5-6% annually, double the pace of trade in goods. Services is now the fastest growing category of global trade, whilst commodities are the slowest.[2]
Scramble for talent meets Great Power geopolitics
Developed economies are in a fierce competition for human capital. This is evidenced by the proliferation of post-Covid talent attraction schemes, often involving relatively new players. Long known for eschewing immigration, Japan is making concerted forays to attract foreign talent. Tokyo recently liberalized requirements for so-called "high-skilled" workers and is considering policy changes which would provide clearer pathways to permanent residency.
China has also thrown its hat into the ring. In a September 2021 speech, President Xi Jinping pledged to "exhaust all means" to lure top talent by developing a "talent system with global appeal and competitive advantage".[3] Talent attraction was framed as being a necessary part of Beijing's dual-circulation strategy, which combines the development of China's internal market and import substitution with a renewed export competitiveness push.
Xi's speech rekindled fears in Western capitals over a recrudescence of Chinese programs like the Thousand Talents Plan (TTP). Launched in 2007, the TTP aimed to recruit top overseas researchers, offering funding support in exchange for access (and in some cases ownership of) to intellectual property. The TTP and other associated talent schemes in China are estimated to have recruited 60,000 professionals in the 2016-18 period.[4] Most of these initiatives operated below the radar until 2018, when a series of US Congressional hearings cast the TTP as part of an economic espionage initiative designed to hollow out US trade competitiveness.
The often febrile reactions to the TTP belie the fact, that, on most metrics, the US is still far ahead in the global talent race. Foreign-born workers constitute 60% of US STEM workers – meaning science, technology, engineering, and mathematics - and are credited with having started 20% of the nation's Fortune 500 companies, and a large chunk of its leading startups.[5] Openness to foreign talent is particularly a critical advantage in the services trade, an area where the US enjoys a trade surplus with China.
Conversely, China continues to be a net exporter of talent. Increased political oversight over foreign researchers,[6] tensions with the West, and zero Covid policies – which Beijing has relaxed this year – all undermined China's already relatively weak talent pull. Locals continue to leave. One Chinese study found that 80% of students who left China between 2015 and 2019 remained abroad – often in the US.[7] Though it is rarely said in Washington, these students are in fact the primary targets of Beijing's talent attraction – or indeed talent reshoring – drives.
Some have countered that China's brain drain is a drop in the ocean compared to the amount of STEM graduates that China produces. Though not without some merit, these analyses[8] ignore stark disparities between China's elite and lower-tier universities. Beijing is in any case concerned enough about the problem to offer returning researchers one-time bonuses of around US$150,000.[9]
Aspects of Washington's response risk inadvertently aiding Beijing's efforts. Take the Justice Department's China Initiative, which ran from 2018 to 2022. Aimed at ferreting out economic espionage at US universities, the initiative resulted in only a handful of arrests of people in the American-Chinese scientific community, mostly for failure to disclose ties to China rather than actual spying. Not a single espionage conviction materialized. Federal officials shut down the Initiative last year. But the adverse effects were already apparent. According to some university surveys, in 2022, between 60-70% of Asian-American scholars were fearful of losing their jobs as a result of the Initiative.[10]
Another area where the US risks eroding its economic competitiveness is the persistent politicization of Latin American immigration. Numerous studies attest to the crucial role played by Latino entrepreneurs in facilitating trade and investment between the US and Latin America.[11] At a time when the US frets about Chinese economic encroachment in Latin America, remittances play a vital and often overlooked role in sustaining US influence among its southern neighbors. The US accounted for the vast majority of the almost US$150 billion remitted to Latin America in 2022.
As the US' largest source of immigrants, Latin America will also be essential to ensuring continued US population growth. Closed to large-scale immigration of any kind, China's demographic decline mitigation strategy will rely heavily on robots. Robots are no substitute for the human consumers who overwhelmingly drive modern economies.
A winning solution
The recognition that openness to human capital is a geopolitical and economic asset is likewise coloring Australia's view of the Pacific. In its election pitch, the now ruling Labor Party pledged to make several changes to immigration policies favoring Pacific Islanders, including increasing the number of workers allowed under the Pacific Australia Labour Mobility (PALM) temporary mobility scheme s35,000 and prioritizing the Pacific in meeting unmet agricultural worker demand.
By far the most consequential announcement was the PEV scheme, which will establish the first-ever Pacific-Australia permanent labor pathway. The PEV will invite applicants already possessing a job offer in Australia to register for a ballot process. PEV's modest annual target of 3,000 recruits is widely expected to be progressively expanded.
In opening up to Pacific immigration, Canberra has transcended the longstanding wariness of successive governments who worried about losing votes to One Nation, a far-right nativist party, or on the Labor side, angering the union movement. Though PEV is still expected to pass Parliament in some form, in early March the opposition Coalition Party reprised this tradition of scepticism, signalling that it would oppose PEV.
The shock announcement in April 2022 of a security pact between China and the Solomon Islands likely galvanized Canberra. Despite repeated assurances to the contrary by Solomon Islands' Prime Minister Manasseh Sogavare, Canberra remains fearful that Chinese military assets will eventually be deployed to the island nation.
This fear in turn has led to a broader re-appraisal of Australia's strategy for competing with China. The prevailing view has shifted to a recognition that Australia's current economic toolkit of trade, aid, and infrastructure financing is no longer fit for the purpose. Enhanced labor access is now viewed as a key plank in offsetting the gravitational pull of China's demand for Pacific islander-produced commodities and infrastructure builders. Labor mobility has the crucial added benefit of being one of the few development tools that China is unlikely to realistically offer.
It is also what the Pacific by and large wants. Pacific island states have been at the vanguard of recognizing the growing importance of human capital flows to trade. Practical limitations like narrow industrial bases, small domestic markets, and already low tariff barriers in Australia and New Zealand, substantially limit the benefits of conventional trade liberalization. The reluctance of Australia and New Zealand to offer guaranteed additional labor access was thus a key sticking point in negotiations for a free trade agreement. The Pacific Agreement on Closer Economic Relations Plus, or Pacer Plus, agreement among Australia, New Zealand, and nine Pacific island countries, entered into force in 2020, but without the participation of regional heavyweights Papua New Guinea and Fiji.
Labor access, with its flow of remittances and potential for upskilling, has long been recognized as a more viable path to development. The Pacific is home to seven of the top ten countries as being most reliant on remittances (as a share of gross domestic product).[12] In Tonga, remittances have typically accounted for up to 38% of GDP.
As such, increasing remittance flows through PEV and expanding pre-existing temporary schemes are an obvious way for Australia to meaningfully increase its economic footprint.
The benefits are far from one-way. Pacific workers have been instrumental in filling skill shortages in Australia's aged care, tourism, and export-oriented agriculture industries. With youthful populations, Pacific countries are well placed to contribute to filling labor gaps in these sectors, which are projected to reach as high as two million by 2050.
In its current form, the PEV is only a first step. The PEV has the potential to provide a viable pathway to gradually resettling the populations of Kiribati and Tuvalu. Both countries are grappling with increasing seawater intrusion which, in the long run, threatens to render them uninhabitable. Speaking recently in Fiji, Australia's Foreign Minister Penny Wong appeared to pour cold water on any suggestion that PEV would prioritize intake from the most climate-vulnerable nations. Australia may be forced to adjust this approach over the longer term as both island countries find it progressively more difficult to support their pre-existing populations.
Precautions are necessary to ensure that migrant flows to Australia do not result in corresponding shortages in the Pacific. Though the PALM scheme is officially aimed at unemployed workers, this is not always true in practice. In Samoa for example, concerns have been raised that PALM has caused shortages in the country's export-oriented agriculture and tourism sectors. One way to counteract this would be to ensure PEV prioritizes workers from more populous Melanesian countries like the Solomon Islands and PNG. It will also be imperative for Australia to meaningfully address widespread allegations of underpayment and poor conditions.
Openness remains key
From rural Australia to Silicon Valley, openness to human capital is proving to be crucial to Western economies' competitiveness. This trend will only amplify as global trade becomes increasingly knowledge-intensive and services-driven, and as demographic profiles shrink and age. As a net talent exporter, China is in a disadvantageous position. But whether the West can ultimately maintain its competitive advantage will depends far more on domestic politics than developments in Beijing.
***
[1] Staff writers, "The 2022 Global Talent Shortage", ManpowerGroup
[2] Seong et al., "Global Flows, the ties that bind in an interconnected world", McKinsey Group
[3] Luna Sun, "China will 'exhaust all means' to lure global talent says Xi Jinping", SCMP
[4] James Kang, "The Thousand Talents Plan is part of China's long quest to become the global scientific leader", The Conversation
[5] David McCormick & James Cunningham, "The Race for Global Leadership is a Race for Global Talent, AEI
[6] Hass et al., "The future of the US-China competition for Human Capital (transcript), Brookings Institution
[7] Lijia Zhang, "To reverse its brain drain, China should be more flexible, SCMP
[8] Noah Smith, "Can we actually brain drain the Chinese", Substack
[9] Holly Chik, "China's return incentive scheme lures young scientists – superstars not so much", SCMP,
[10] Op. cit. Brookings.
[11] Stuart Anderson, "Mexican Immigrants Boost Trade, Investment and Prosperity", Forbes
[12] Doan et al., Pacific Labour Mobility, Migration and Remittances", World Bank Group

© The Hinrich Foundation. See our website Terms and conditions for our copyright and reprint policy. All statements of fact and the views, conclusions and recommendations expressed in this publication are the sole responsibility of the author(s).
---