Sustainable trade
Michael Jordan's vs. Qiaodan Sports – why better IP protection is a key condition for rules-based trade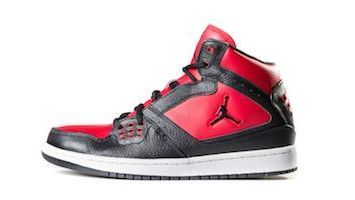 ---
Published 09 January 2017 | 2 minute read
The verdict from China's Supreme People's Court – the highest court in China – in a four-year case opposing Michael Jordan to Qiaodan Sports Company underscores the importance of strengthening IP protection and enforcement in China.
This article was originally published in TradeVistas.
Michael Jordan's exploits on the basketball court were legendary, but the former hoops star seems to be showing that he's got "game" when it comes to the rules of international trade as well.
China's Supreme People's Court – the highest court in China — has ruled largely in favor of Mr. Jordan in his four year case against Qiaodan Sports Company. The company has used the Chinese version of Jordan's name, Jordan's uniform number 23, and the logo of a soaring basketball player (bearing a striking similarity to the iconic Air Jordan logo) to help hawk Qiaodan sneakers and other sporting goods in China.
The court ruled that Jordan's name is well recognized in China and he should have the right to protect it. Qiaodan announced that it would fully respect the court's ruling.
The principles at stake however extend far beyond the name on the sneakers that budding hoop stars will be wearing on basketball courts across China. It speaks to the importance of adequate intellectual property rights (IPR) protection — a bedrock requirement for an open, fair, and rules-based global trading system.
Improving IPR protection has been an increasingly important objective of trade agreements since the 1980s and in fact was a cornerstone of the founding of the World Trade Organization in 1995. Inadequate IPR protection is problematic on a number of levels. The misuse of trademarks – which is at the heart of the Jordan case — can mislead consumers about the quality of a given product, and allows unauthorized individuals to profit from the positive brand associations painstakingly developed by others.
The Jordan brand is of course central to marketing, promoting, and selling a range of Nike products, including the premium Air Jordan basketball shoes. If Mr. Jordan's brand is damaged by its mistaken association with lower quality Qiaodan products, that hurts both Nike and number 23.
And of course, if Mr. Jordan has not authorized the usage of his name and persona for a particular product, he has no opportunity to share in the revenues that his name and persona are largely responsible for creating.
Intellectual property theft — be it a patent, a trademark, or a copyrighted work — is no different than the theft of a physical product. But because of the nature of intellectual property, the implications can be significantly larger.
Fortunately, the recent court ruling can be seen as an encouraging step forward for IPR protection in China. And the fact that the Supreme People's Court chose to make this announcement live online suggests that the court intended this ruling to be seen as a signal.
Until now, trademark infringement in China has proceeded with seeming impunity. Starbucks, Apple, Tesla, and a host of other global companies have had little success in redressing serious trademark misuse in China. Although it strains credulity, a Chinese company has actually been selling its leather products under the iPhone trademark, despite having no connection to Apple – or for that matter, to a phone!
With the Jordan case now providing a very high-profile precedent, the hope at least is that Chinese consumers will be able to have more trust in the products they buy, and companies will have a greater sense of clarity and predictability over the level of trademark protection they can expect.
Although a legal ruling by the Supreme People's Court is perhaps not quite as dramatic as a last-second game-winning shot, Mr. Jordan's victory in China very well might prove to be his most consequential.
© The Hinrich Foundation. See our website Terms and conditions for our copyright and reprint policy. All statements of fact and the views, conclusions and recommendations expressed in this publication are the sole responsibility of the author(s).
---