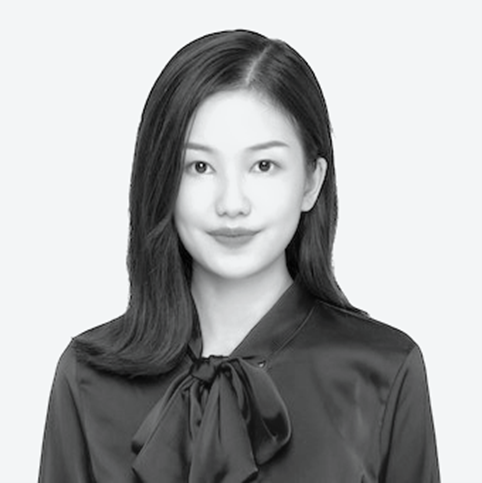 Xinxin Ou (Olive)
CITIZENSHIP
China
HINRICH SCHOLARSHIP
Nanyang Technological University Wee Kim Wee School of Communication and Information
Master of Media and Communication, Class of 2023
"I always allow my passion of facilitating global trade to become my purpose and strive towards it. One day I'm sure it will become my profession."
Scholar background
Olive is a communication expert with more than four years of hands-on experience with branding, marketing and communication and research.
Prior to pursuing a master's degree, Olive worked as a brand strategist in Anker Innovation, a global consumer electronics company managing four key international brands: Anker, Eufy, Nebula and Soundcore. She was in charge of developing and implementing mid-and-long-term global strategies to increase brand awareness. Before that, Olive worked at Mindray, a global providers of medical devices, and at Edelman, a leading worldwide public relations and marketing consulting agency.
She has earned two bachelor's degrees. One in Journalism from the University of Missouri in the US and the other from Guangdong University of Foreign Studies in China.
Personal statement
After years of work facilitating global trade through communication, I found it more and more difficult for people worldwide to reach consensuses due to significant cultural gaps and increasingly differing point of views. I believe that effective communication has the power to bridge such gaps by constructing dialogues that promote respect and understanding for each other's views. It can also let people refocus on the essence of trade, which is the value of the products and how they address people's unmet needs. As a result, I hope to devote all my time and energy to exploring and practicing how to deliver the right information in the best way.
My aspirations align with the Hinrich Foundation's mission of "promoting sustainable global trade." With advanced industry insights, rich academic resources and a strong community network, Hinrich Foundation will be able to help me do a deep dive on how the latest communication tactics facilitate global trade. In addition, the Hinrich Foundation can also offer me real-world practice and hands-on opportunities to better my business acumen on an international scale.