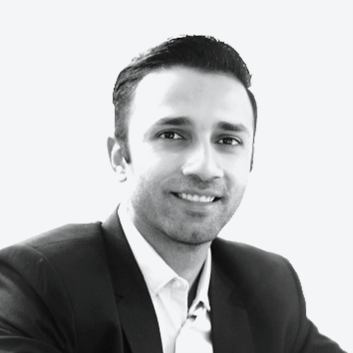 Rudra Mishra
CITIZENSHIP
India
HINRICH SCHOLARSHIP
INSEAD
Singapore
"The Hinrich Foundation scholarship will provide me with invaluable access to knowledge, business leaders and institutions as I endeavor to create meaningful and lasting impact in advancing sustainable trade and transport."
Scholar background
Before pursuing a master's at INSEAD, Rudra worked across various roles within the shipping industry. He has had more than 10 years' experience with logistics and cargo operations.
Most recently, he served as a master mariner at Fleet Management Limited, a Hong Kong-based company providing a comprehensive range of ship management services to cargo ship owners worldwide.
Prior to that, Rudra worked as an Operations and Navigation Officer at Gearbulk, Norway AS - an international shipping group providing high quality transportation services for a range of industrial sectors.
He holds a bachelor's degree in Nautical Science from the Indira Gandhi National Open University in India.
Personal statement
Through my career in the global transportation industry, I have had the opportunity to witness the universality of global trade and how it enables people, communities, businesses and nations to create lasting value through mutual commitments and trust. But factors such as de-globalization and supply chain disruptions driven by the aftereffects of the pandemic and climate change threaten the feasibility of global trade and supply chains now more than ever. By promoting sustainable practices in trade and transport, not only can we address these challenges but also create new business ecosystems, opportunities and jobs for a better and more sustainable future. I hope to utilize the platform, support and access provided by the Hinrich Foundation to create meaningful and sustainable impact in the global transportation and green-energy sectors and navigate through challenges such as de-carbonization, reaching net-zero, eliminating inequality and preserving the environment.
The Hinrich Foundation through its academics, industry leaders and journalists represents an invaluable body of knowledge that I seek to leverage in order to further my understanding of the dynamics between global trade and sustainability. On a personal front, I wish to engage with the Hinrich Foundation Community, Alumni Association and global trade partners to learn, share experiences and collaborate on key issues concerning global trade. The extensive discussions, educational resources, access to global leaders and visibility that comes with being a member of the HFAA will help me grow and develop as a business leader as I try to promote and implement sustainable practices in the global transport and green-energy sectors.