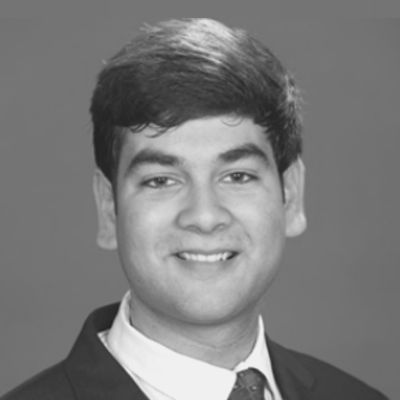 Nikhil Neil Das
CITIZENSHIP
India
HINRICH SCHOLARSHIP
INSEAD
Singapore
"Sustainable global trade enables livelihoods, fosters cultural understanding and brings about prosperity. The Hinrich Foundation's scholarship and support has empowered me to take a step in this direction."
Scholar background
Nikhil Neil Das has solid experiences in business development and marketing in countries including India, Ghana and Nigeria.
He started his career as a strategy analysis for BlackRock and The Smart Cube in India, where he was responsible for structuring new research to enhance client insights on market trends and designing market entry strategies, respectively.
He later moved to Africa with Multipro Consumer Product as Zonal Sales Manager and later as Brand Manager. Multipro is 50% owned by Kellogg's and is the largest company in Nigeria involved in sales, haulage and logistics. Nikhil recently worked as Brand Manager with De-United Foods Industries, Africa's largest instant noodle manufacturer.
He earned his Bachelor of Business Studies from Delhi University in 2014.
Personal statement
As brand manager responsible for the P&L of the largest noodle brand in Nigeria, I have personally seen how technology and innovation can bring down the cost of production to provide safe and affordable consumer products despite an inflationary economy. With high dependence on imports and exposure to dramatic currency fluctuations, business in West Africa required rethinking the way they manufacture. By adopting better technology and innovation, costs were reduced to maintain price of basic consumer food products.
I believe that sustainable global trade along with the adoption of technology are much required in developing economies. Post an MBA from INSEAD, I want to continue working in the FMCG industry, looking at opportunities to conveniently fulfil consumer needs across geographies. With the knowledges gains from INSEAD, along with my experiences, I expect to work with peers from different backgrounds of technology, international relations etc. to advance sustainable global trade and could lead to positive sustainable measures.
The Hinrich Foundation, through its generous contribution to my education, has enabled me to become a global trade leader. The rich experiences of the Foundation's diverse network comprising people from a multitude of backgrounds will broaden my perspective and understanding of global trade. An MBA from INSEAD, along with the support from the Foundation, will equip me with the tools and network needed for me to create the impact that I intend to make.