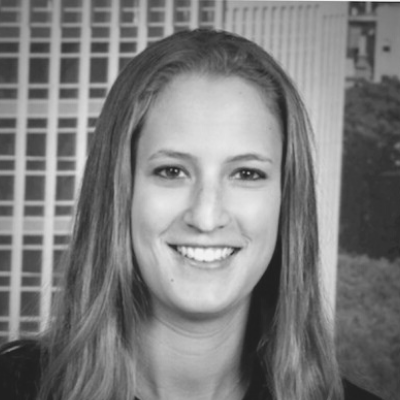 Lianne Canarick
CITIZENSHIP
United States
HINRICH SCHOLARSHIP
Georgetown University
Washington D.C., United States
Master of Science in Foreign Service, Class of 2023
"Through the Hinrich Global Trade Leader Scholarship, I look forward to exploring the interrelation between culture, policy, and international development, while further advancing the positive impacts of sustainable global trade."
Scholar background
Lianne Canarick has more than five years of experience in finance and investment management with J.P. Morgan, one of the largest assets and wealth management in the world. There, she works on Investment Solutions Product Development in the New York office and is responsible for researching key investment trends and designing new sustainable investment solutions. Prior to that role, Lianne was part of the Corporate Analyst Development program from 2016 to 2018 where she analyzed financial data for merger and acquisitions.
Lianne earned her Bachelor of Science in Industrial and Labor Relations, minor in East Asian Studies, at Cornell University in 2016.
Personal statement
As the world becomes increasingly interconnected, international trade has become vital to sustainable social, economic and political development, enabling countries to integrate into the global economy. Sustainable trade, in fact, has the ability to benefit societies by raising living standards and increasing prosperity. Recognizing the importance of sustainable global trade policy, I hope to gain further trade expertise through both the Walsh School of Foreign Service and the Hinrich Foundation's Global Trade Leader Scholarship.
By pursuing a Master of Science in Foreign Service (MSFS) at Georgetown University, I will further explore the impact of history and culture on sustainable development and learn to apply this knowledge to create and implement development policy in Asia. After graduating, I plan to work for a multilateral organization to promote sustainable economic growth goals, including trade liberalization and fair-trade capabilities. It is my ambition to enable countries to allocate resources more efficiently, ensure productive employment and reduce income inequality.
Equipped with the experience of working in the private sector, the skills and tools gained from the MSFS program, and the educational resources and network of Hinrich scholars and global trade experts provided by the Hinrich Foundation, I will be able to advance international and multilateral trade policy. Furthermore, by collaborating with the Hinrich Foundation's close-knit community and building upon its research and expertise, I can ensure that trade policy not only benefits individual countries' development, but also strengthens international relationships and improves lives globally.