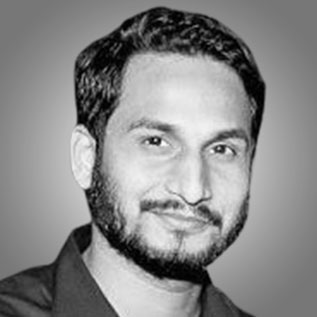 Shafiar Rana
CITIZENSHIP
Bangladesh
HINRICH SCHOLARSHIP
RMIT University
Ho Chi Minh City, Vietnam
Master of Global Trade, Class of 2023
CURRENT EMPLOYMENT
Manager, Factory Compliance Program (APAC)
VF Asia, Ho Chi Minh City, Vietnam
"I am privileged to join the Hinrich Foundation Scholar community and the RMIT Master of Global Trade Program. I am looking forward to gaining valuable tools and insights from the Program, and to exploring new opportunities through the Hinrich Foundation Alumni Association."
Scholar background
Based in Ho Chi Minh City, Shafiar is the Manager of Factory Compliance Program (APAC) at VF Corp, one of the world's largest apparel producers with more than 20 footwear and accessories brands including Vans, The North Face, Timberland and Dickies. He works closely with regional teams to ensure the successful implementation of VF's Factory Compliance Program.Shafiar has extensive experience in compliance and auditing within the textile, apparel, and financial industries. Prior to VF Asia, he was a Responsible Sourcing Specialist at The Children's Place and a Senior Auditor at Intertek Bangladesh.
He graduated from East West University with a Bachelor of Business Administration (Finance). In 2023, Shafiar completed his Master of Global Trade at RMIT University through the Hinrich Global Trade Leader Scholarship Program.
Personal statement
Global trade should bring benefits for all and create equitable economic environments and positive social outcomes through growth, development, and cross-cultural learning – and I think sustainability is the key.
I believe that access to RIMT's Master of Global Trade via the Hinrich Foundation's Global Trade Leader scholarship program will provide a great stepping stone toward the betterment of the global trading system. It will provide a deeper understanding of the current and future challenges facing companies across value chains. It will also provide solutions for overcoming those challenges and succeeding in an ever-changing global economy. The knowledge provided through this program will allow me to develop my critical thinking skills and understand the global supply chain operation of my company in a better ways. This will allow me to support business growth and decision making.
The opportunity to engage with a diverse community of Hinrich Foundation scholars will broaden my vision and perspective and help me become a strong and efficient business leader. I believe that true development comes through exposure to varied experiences, and from the leaders who drive them. I am confident that this blended learning opportunity will help me grow and excel in my current role and will be a pathway for a global role in the future.