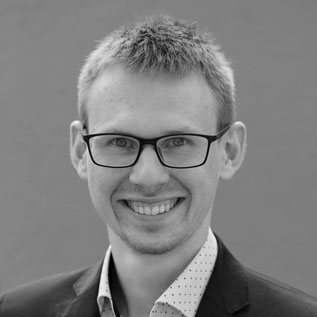 Lorenz Schneidmadel
CITIZENSHIP
Germany
HINRICH SCHOLARSHIP
RMIT University
Ho Chi Minh City, Vietnam
Master of Global Trade, Class of 2023
CURRENT EMPLOYMENT
Managing Director
Retail Foundation Systems, Ho Chi Minh City, Vietnam
"The Hinrich Foundation Global Trade Scholarship will provide me with a solid foundation to further develop my expertise, deepen methodologies and successfully lead global projects in the future."
Scholar background
Lorenz is an entrepreneur passionate about developing business in Asia in supporting German-ASEAN technology transfers and business cooperation. Working in his native Germany and across Asia, he has several years of experience as a business consultant spanning a range of sectors including finance, education, e-commerce and human resources. He was the founding member of several tech start-ups, including EDUBAO, Leelosch, Boxiland and CODE LEAP.
He is currently the Managing Director at Retail Foundation Systems, an AI-focused, data-processing start-up with offices in Berlin and Ho Chi Minh City. He is also a member of the German Council on Foreign Relations in Berlin.
He holds a Bachelor's in Mechanical Engineering from DHBW Mosbach and completed his Master of Global Trade at RMIT University through the Hinrich Global Trade Leader Scholarship Program in 2023. He is based in Ho Chi Minh City.
Personal statement
Globalization is a vast opportunity to achieve broad-based development for all countries and citizens in the world. In particular, the interconnectedness of global supply chains has driven global economic growth in recent years. Not only are commodities globally manufactured and traded, but business process outsourcing is also becoming more and more international and global through digitalization and new communication strategies.
Through my work in the field of IT consultancy, which on the one hand targets European companies and on the other needs development capacities in Asia, I have learned how international trade can boost a country's economy and promote further development. With my hands-on experience in the global sourcing of development and outsourcing capacities, the Master of Global Trade comes at a perfect time for me to further educate myself in the areas of digitalization, global market strategies and complex value chains.
My current role is to build efficient structures and to acquire the intercultural management skills to build global teams. The MGT promises strong networking potential for me given that I am joining a powerful cohort with experience working with global value chains.
The changing post-pandemic world requires us all to change and focus more on cross-cultural developments and on innovative technologies. I will be able to drive digitalization in Europe, as well as in Asia, where there are currently no existing links.
Programs such as the Master of Global Trade prepare leaders to drive the next economic revolution that Asia promises to bring. The Hinrich Global Trade Leader Scholarship prepares scholars and business professionals like me to contribute to economic recovery and global service chains around the world.
I am excited to join the Hinrich Foundation Alumni Association so that collectively we can establish a global network of partners.