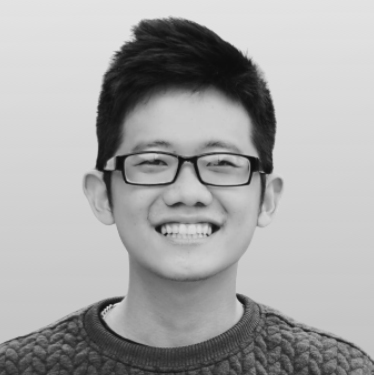 Lai Hong Toan
CITIZENSHIP
Vietnam
HINRICH SCHOLARSHIP
RMIT University
Ho Chi Minh City, Vietnam
Master of Global Trade, Class of 2023
CURRENT EMPLOYMENT
Procurement Manager
Unilever, Ho Chi Minh City, Vietnam
"The Master of Global Trade program, through authentic learning experiences from a diverse community of experts, is the perfect enabler for my aspiration to become an efficient leader in a sustainable worldwide supply chain."
Scholar background
Toan's decade-long background in supply chain management helped prepare him for his current role as Procurement Manager at Unilever Vietnam, a leading global manufacturer and supplier of consumer goods, where he is responsible for raw materials procurement & collaborative manufacturing process of Personal Care for Unilever Vietnam and Thailand
Prior to Unilever, Toan worked at Suntory Pepsico, the current market leader in Vietnam's beverage industry, as Purchasing Manager and oversaw developing sourcing strategies and end-to-end transactions to ensure the productivity and the availability of raw materials. Additionally, he managed cross-regional projects related to sustainability and environmental protection.
Toan earned his bachelor's degree in International Business Economics from Vietnam Foreign Trade University in 2015. He completed his Master of Global Trade at RMIT University via a Hinrich Global Trade Leader Scholarship in 2023.
Personal statement
As a Purchasing Manager, specializing in Agricultural Commodities, I have realized the value of global trade in boosting the efficiency and productivity of a company's supply chain. With the rising uncertainties and ambiguities in the context of the global pandemic, strong integration between Suntory PepsiCo Vietnam and the worldwide markets is of greater importance than ever before.
This awareness has driven me to find a way to raise myself to the next level in my current role and the Master of Global Trade with Hinrich Foundation perfectly matches with my aspiration to become an efficient leader in the F&B industry as well as the worldwide value chains. The program curriculum, with cross-cultural negotiations, international logistics as well as business operation management and leadership, is the ideal choice for strengthening my business acumen and developing an in-depth understanding of trade agreements, duties and market intelligence related to global trade. I will be able to directly apply learned knowledge to grow faster not only in the productivity of raw material import activities but also in automation projects and sustainability goals of Suntory PepsiCo Vietnam. By working under the guidance of distinguished faculty, I shall certainly be able to leverage on my potential to the fullest.
The unique and dynamic community of the Hinrich Foundation strengthens my resolve to join the Master of Global Trade program. I am confident that the intellectual and diverse environment there will be one of the key factors to build up myself as a world supply chain leader contributing at the fullest to sustainability of global trade.