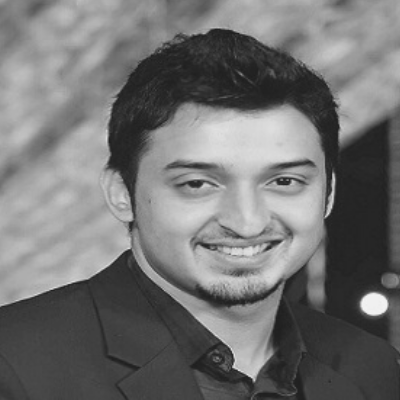 Rubaiyat Wahab
CITIZENSHIP
Bangladesh
HINRICH SCHOLARSHIP
RMIT University
Ho Chi Minh City, Vietnam
Master of Global Trade, Class of 2022
CURRENT EMPLOYMENT
Head of Correspondent Banking
Standard Chartered Bank, Bangladesh
"In this rapidly changing era, the Master of Global Trade program is an apt educational experience for leaders to stimulate innovation, promote growth and sustain globalization."
Scholar background
Rubaiyat Wahab is the Director and Head of Correspondent Banking at Standard Chartered Bank, a British multinational banking and financial services company. With a network of more than 1,025 branches in 60 markets all over the world, the bank is listed among the top 100 largest companies on the London Stock Exchange.
In his role, he oversees the development of franchise in cash and trade business, develops strategies for gaining market share of cross border transactions, and positions SCB as a brand in institutional banking. He joined SCB in 2009 as an Associate in Transaction Banking. Previously, he worked as a Risk Management Executive at ACI Limited.
He earned his Master of Business Administration in 2012 and Bachelor of Business Administration from North South University, Dhaka, in 2009.
Personal statement
By working in a global bank deeply rooted in emerging markets, I have come to value how international trade can boost a country's economy and facilitate development. With my 11 years of hands-on experience in enabling bilateral trade, the Master of Global Trade comes to me as a timely opportunity to upskill in the fields of industrial development, global market strategies and complex value chains.
My current responsibility is to leverage the network and strengthen the bank's core relationship with financial institutions. The program also promises a high networking potential for me given its strong cohort experienced in working at global value chains.
The changing nature of the world post-pandemic requires all of us to transform and focus on courses such as data analytics and innovative technology.  I will be in a good position for promoting digitization in my part of the world where trade is mostly paper based.
The advances in globalization and international trade would mean that career prospects in the industry are plenty and rewarding. It is imperative for mid-career achievers to develop a global mindset and gain in-depth knowledge of global markets and strategies.
Programs like the Master of Global Trade will prepare leaders to usher in the next economic revolution that Asia promises to deliver. The Hinrich Global Trade Leader Scholarship prepares scholars and practitioners like myself to contribute to economic resurgence and financial growth in Asia.
With aspirations to lead this change, I am pleased to join the Hinrich Foundation Alumni Association so that together we can lead the way to advance our country and the region.