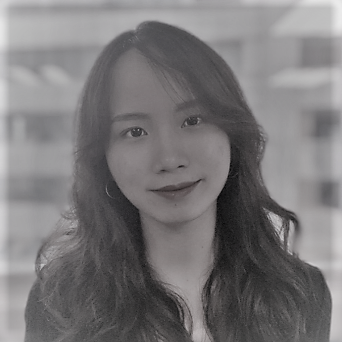 Yen Le
CITIZENSHIP
Vietnam
HINRICH SCHOLARSHIP
RMIT University
Ho Chi Minh City, Vietnam
Master of Global Trade, Class of 2022
Co-sponsor: Danone
CURRENT EMPLOYMENT
Digital Manager
Danone, Ho Chi Minh City, Vietnam
"By participating in the Master of Global Trade, I can unfold my potential and become a progressive, humble digital activist to facilitate sustainable global trade."
Scholar background
Yen has worked in marketing for over seven years. She is Digital Manager of Danone Specialized Nutrition in Vietnam. Danone is a food and beverage company with over 120 markets and ranks No. 1 worldwide for plant-based and dairy products. At Danone, Yen is in charge of leading and building a mixed team of digital marketing, and creating procedures and framework for the digital department to change the customer journeys and user experiences in order to increase sales conversion rate.
Before joining Danone, Yen worked for Perfetti as a Digital and E-Commerce Manager, and previously with Lazada and Savills Vietnam.
She graduated with a Bachelor of Commerce in Marketing from Van Lang University, Vietnam in 2016 and attained her Master of Global Trade at RMIT University through the Hinrich Global Trade Leader Scholarship in 2022.
Personal statement
I firmly believe that the Master of Global Trade offered by the Hinrich Foundation and RMIT University will provide me with essential knowledge to cope with any future turmoil and seize available business opportunities. The program offers a comprehensive curriculum of not only commerce and leadership perspectives, but also data analytics, logistics, technology and management across cultures. The program is the all-in-one package that I have been looking for.  
Becoming a cross-cultural digital activist who can deliver meaningful value to my organization and community in the near future is my goal, as it is well aligned with my ambition. By attending this program, I expect to learn and develop my potential so that we can grow together as a strong and valuable community. I would like to contribute to the organization to support sustainable global trade in general, as well as digital marketplaces.