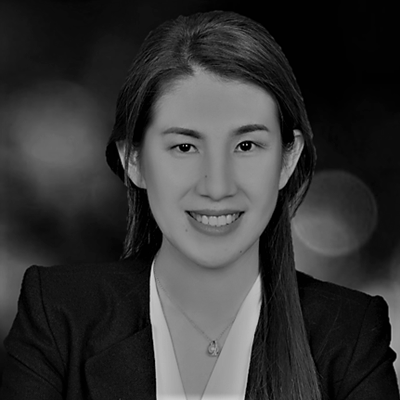 Por Chou
CITIZENSHIP
Cambodia
HINRICH SCHOLARSHIP
RMIT University
Ho Chi Minh City, Vietnam
Master of Global Trade, Class of 2022
Co-sponsor: Hinrich Foundation Alumni Association
CURRENT EMPLOYMENT
Managing Director
Allcon Consulting, Phnom Penh, Cambodia
"The Master of Global Trade program, through hands-on experience and a global network of experts, will unlock my potential to drive more transparent and sustainable trade growth."
Scholar background
Chou is a Founder and Managing Director of Allcon Consulting, based in Cambodia. Allcon provides accounting, tax, business advisory and accounting software services, as well as a variety of business and trademarks registration. She provides strategic guidance, maintains trust-based relationships with stakeholders and oversees company operation and performance. She also supervises executives and ensures the regulatory compliance and achievement of company goals.
Her work experience includes leadership roles in various businesses and social associations, including one of the Big Four accounting firms, PwC, and a Singapore-based investment company. She has been awarded as an outstanding ASEAN woman entrepreneur by the ASEAN Women Entrepreneurs Network in 2019 and elected as a Board Member of the Cambodia Women Entrepreneurs Network for 2020-2023.
She is a Chartered Certified Accountant of the Association of Chartered Certified Accountants, and holds an Advanced Diploma in Accounting from CamEd Business School in Cambodia. She also has bachelor's degrees in Education from the Institute of Foreign Languages of Royal University of Phnom Penh, and in Accounting from the National University of Management in Cambodia.
In 2022, she attained her Master of Global Trade at RMIT University through the Hinrich Global Trade Leader Scholarship.
Personal statement
Global trade has significantly evolved over the past decades, and it will continue to play a very important role in the global economic recovery from the COVID-19 pandemic. In light of this fact, my scholarship for the Master of Global Trade at the RMIT University will lead my path to gain more insight into the subject matter. I will also have my voice heard from the perspective of a professional consultant serving a niche pool of global traders in Cambodia and in the region.
The Hinrich Foundation community will offer me chances to explore and join hands with a diversified network of experts to bolster a stronger trading opportunity within the region.
I will share the knowledge that I will learn from this program with a greater sense of purpose to promote more sustainable economic growth. I will contribute to the advocacy effort to secure balanced outcomes for major interest groups through trade policy making. I will help the Foundation's ultimate purposes to be well received in Cambodia and around the globe.